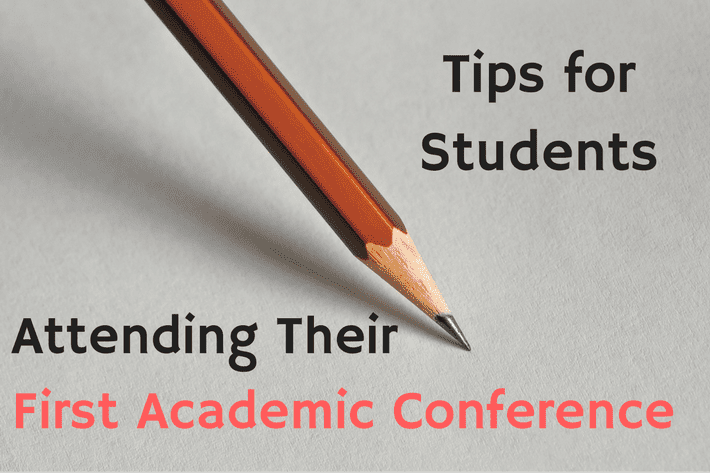 Tips For Students Attending Their First Academic Conference
Attending a conference for the first time can be both a lot of fun and a rather scary experience! So here are some tips for students attending their first conference, to make it as enjoyable and beneficial as possible.
Check the program before you leave
Most conference organisers will put their programs online before the conference starts – sometimes even including timetables and abstracts of the talks and poster presentations which will be taking place. Take advantage of this and you can plan out sessions which you want to see before you even arrive. Check the program for familiar names, talks which are related to your project, or just abstracts which sound interesting to you. Then highlight the sessions you're interested in on the timetable so that you won't miss out on a session which you'd like to attend once you're there.
Do try to talk to new people, even if you're feeling intimidated
It can be intimidating talking to people at conferences – especially when everyone is much more senior than you and they all seem to know each other already. But you'll miss out on one of the biggest advantages of conferences – getting to know people and expanding your network – if you don't take the chance to talk to other attendees. Try asking questions at the end of talks, or talking to people who are giving poster presentations about their work. And do attend the social events such as the conference dinner, where socialising is the point of the event and so people will be happy to talk to you.
Don't drink too much or party too hard
That said, you will need to exercise some restraint when it comes to parties and other social events. There will often be a lot of alcohol available at these events – sometime for free – and it can be tempting to drink to help you loosen up and feel more sociable. But watch out, because it's not a good idea to overindulge at a conference. You need to maintain a professional bearing, especially if you're younger or more junior, and this is much harder when you've been drinking. Stick to a drink or two per night and you can avoid any embarrassing memories the next morning!
Plan out your travel and tourism too
If the conference you're travelling to is in a place which you haven't visited before, it will help to make plans in advance. Check out the details or the airport or train station you'll be arriving in, and know which connections you need to take and how to reach them. Make a note of any bus routes or train lines which you'll need to use while you're at the conference, and make sure you have a map with your hotel and the conference venue marked on it. Also, have a look to see what tourist attractions are available in the area, and give yourself an afternoon or two to explore the place you're visiting as well as working hard at the conference.
Bring business cards if you have them, and a notebook
You'll want to have a way of taking notes while you're at the conference. Of course, there might be data or ideas presented which are interesting to you for your research, and you should note these down. But more importantly, you want to keep a note of the email addresses or other contacts details for the people you meet. When you talk to someone who works in a related field to you, it's helpful to keep in contact with them so that you can expand your network. On that note, do bring along business cards if you have them, or offer to write down your email address for people if you don't. Finally, a great tip if you're presenting a poster or making a handout is to make sure that your email address is somewhere in the header or footer of the document, so people can contact you if they have any questions about your work.

Top Blog Posts to Read: