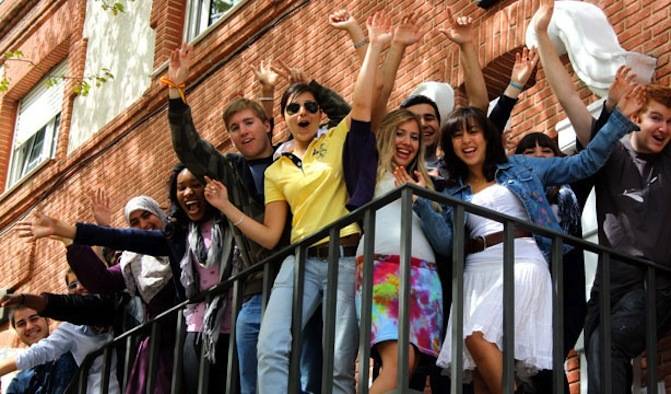 Tips on Studying Abroad in Spain at the Master's Level
Even if you are not interested in earning a full graduate degree in Spain, there are many alternatives for spending time there as a student. Spain is one of the most popular destination countries for students spending a summer, semester or full year abroad. At the Master's level, you have a number of different options available to you, which we will outline in this article.
Studying abroad at the graduate level often allows for a deeper engagement with your subject of interest, setting you apart from your peers while also allowing you to experience a new culture and create lasting connections with people from around the globe. Moreover, boosting your language abilities and expanding your global experience help build your CV and amplify your chances when it comes time to start your career.
One of the main options for graduate level study abroad is to engage in an Erasmus Mundus program. Erasmus Mundus is funded by the European Commission and organized through the Education, Audiovisual and Culture Executive Agency, with the aim of enhancing higher education and promoting cross-cultural dialogue and understanding. Whether you are from a European Union member state or another country around the world, the Erasmus network has many options worth looking into as you consider studying abroad in Spain.
Many top universities offer summer schools in specific disciplines, offering graduate students a way to experience a new culture while advancing their skills in their field. For instance, there are numerous top institutions in fields such as economics and social sciences, so if you are interested in boosting your skills in one of these areas, it is a good idea to look into the numerous courses offered around Spain.
If you are more interested in immersing yourself in Spanish language and culture rather than focusing on a specific academic discipline, there are hundreds of great programs to choose from. Many of the best Spanish universities offer summer language and culture courses to foreign students, offering a high level of engagement and a certificate at the end of the course.
Spending the summer in Spain is a great way to expose yourself to a new culture while also forging connections with Spanish and other international students and academics. If you find yourself wanting to stay longer, you can then explore the many semester or year-long exchange opportunities, or else return to continue your graduate studies or to begin your career.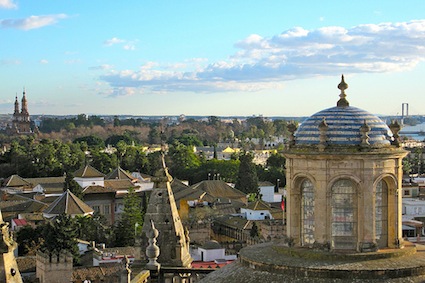 The majority of Spanish universities offer semester-long exchange options across a wide array of disciplines. If you are enrolled in a two-year Master's program at your home university and would like to study in Spain for either the fall, winter or spring term, you have plenty of options to choose from.
Semester-long exchanges are usually organized as collaborations between two universities. As such, it is best to first consult the international studies or study abroad office at your home university to search for possible ways to study in Spain. If your home university does not offer any such collaborations, it is also possible to simply enroll as an exchange student in a Spanish university. To find such opportunities, you can look at admissions pages and individually contact Spanish universities in which you are interested.
One of the most common ways to spend a full year studying in Spain is to enroll in one of the numerous Erasmus Mundus programs, such as the Erasmus Mundus Master's Program in Public Policy (Mundus MAPP). Programs like Mundus MAPP allow students to study for two years, spending each year in a different location. Students have the option to choose two of four leading European institutions, with a university in Spain as one of the options.
Erasmus Mundus programs let students have the experience of studying abroad while engaging in rigorous, high-level coursework. Earning a Master's degree in such a program is a great idea if you are interested in expanding your horizons, building a broad international network, boosting language skills and gaining new academic and personal perspectives.
If you are already enrolled in a Master's program in your home country and are interested in studying in Spain for one year, there are also many ways to do so. Many universities offer opportunities for graduate exchange students in specific departments, so consulting individual institutional pages is a great place to start.
If you are interested in spending time in Spain as an exchange student but are worried about securing funding, take a look at our section devoted to that topic. There are many scholarships and stipends available to international students, so don't let finances stand in the way of a great experience at a university in Spain!
Photo credit: St Louis University Madrid Campus
Photo credit: The LEAF Project