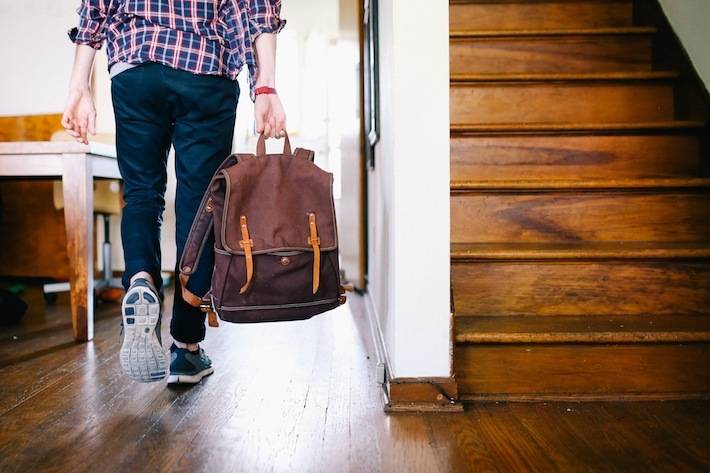 Top 10 English Summer Schools 2016
Make the most of your summer break, and sign up for a summer school! You can learn new skills, visit a new place, and meet fellow students with similar interests to you. For those of you who are studying a language like English, summer schools can be especially helpful as they give you lots of opportunities to practise speaking with other learners and experts. If you're considering attending a summer school this year, now is the time to start looking for schools, and we're here to help with this list of the top 10 summer schools for English in 2016. Remember to apply early, as these schools will fill up fast!

Business English Language Summer Course
Organizer: LSE
Location: London, UK
Details: This three week-programme is designed to improve your confidence in speaking, reading, writing and listening in a business context. The focus will be on the language you need for business activities, and will provide a British perspective for creative discussion. There is also a topic and theme-based syllabus delivered by LSE academic staff and external business practitioners. The timetable's emphasis on collaborative projects and tasks will enable an improvement of key integrated language skills. Regular practice in class will further extend your capabilities in the way you actually use and manipulate business English.

Organizer: The University of Edinburgh
Location: Edinburgh, UK
Details: English for Business Masters students follow a programme designed to improve your English for use in the business and academic environments. There is an emphasis on the development of both academic writing skills and oral presentation skills with opportunities for both individual and team work. A series of talks by guest speakers and video sessions is programmed to develop listening skills. You will be required to produce several assignments to deadlines - a necessary preparation for the potential English for Business Masters student.

Organizer: The University of Manchester
Location: Manchester, UK
Details: The English Summer Programme is ideally suited to overseas university students or anyone who wishes to visit the North of England, improve their English language proficiency and have the opportunity to meet other students from around the world. The course is supplemented by a lively evening and weekend social programme. You will study English for 15 hours a week and you will have the opportunity to go on local educational visits and places of cultural interest for the remaining 6 hours. This course is designed for university students and young adults looking for a short programme combining English, culture and social activities.

Organizer: University of Toronto
Location: Toronto, Canada
Details: The English Language Program specializes in preparing students who want to fulfil their academic goals at university or college. It offers full-time intensive programs and part-time courses to students who need to develop their academic English skills. This course is a good fit for you if you have low-intermediate up to advanced level of English.

English for BULATS Preparation
Organizer: Victoria University
Location: Melbourne, Australia
Details: English for Business is designed to improve your business vocabulary, knowledge of business conventions and your general English language proficiency. The course will prepare you to study tertiary business courses. It will develop your academic written and spoken communication skills. You will learn about contemporary business scenarios, including company structure, performance and products, marketing and advertising, international business styles, managing people, as well as business cultures, globalisation and business ethics. It will also help you prepare for the Business Language Test Service (BULATS) exam, an internationally recognised business language benchmarking tool.

Summer Pre-Sessional Course in English for Academic Purposes
Organizer: Oxford University Language Center
Location: Oxford, UK
Details: If you are coming to study at the University of Oxford or elsewhere, you will be much better equipped to meet the demands of your academic life and do well in your studies if you attend a pre-sessional course. You will also be able to integrate into the social life of a university more easily. The courses will also include general study skills and cultural orientation. This course includes a programme of visits to places of interest.

English for Academic Study (EAS)
Organizer: University of Brighton
Location: Brighton, UK
Details: This is a pre-sessional English programme that can be taken up to one academic year before your degree course. You don't need to have an offer of a degree to apply for this programme, and don't need to have taken an English language test to apply. The programme is divided into three 10-week stages: Develop Your English, Extend Your English and Consolidate Your English. It is suitable for you if you are an undergraduate, postgraduate or research student. It also prepares you for IELTS, if required.

English Language Preparation for University & Academic English Courses
Organizer: University of Limerick
Location: Limerick, Ireland
Details: This nine-week course is designed for students who intend joining a degree programme at the University of Limerick or another English-speaking university. The main objective of the course is to provide students with the language and study skills needed for university course work. It is very suitable for you if you are preparing to sit the IELTS test as a condition of entry to university. It can also help you expand your knowledge of Irish culture.

Organizer: University of Michigan
Location: Ann Arbor, MI, USA
Details: The program offers a six-week intensive English experience to undergraduate and graduate students who already possess strong English skills and who have been accepted to the University of Michigan or another US university for the fall term. This highly interactive program incorporates elements from the ELI's renowned research-based English for Academic Purposes curriculum. You will learn and practice the specific language skills necessary to participate effectively in an academic setting. You will also learn about the culture of the US university environment in order to transition into full time academic study in the fall. You will gain a wider understanding of the US university system, instructor expectations, and student responsibilities.

Organizer: San Diego State University
Location: San Diego, CA, USA
Details: The English for Academic Purposes (EAP) program is designed for students and professionals at all levels who plan to enter an American college or university at the undergraduate level, need to prepare for the TOEFL and IELTS, want to succeed in the university classroom with native English speakers or intend to study English as their major. Students applying to SDSU undergraduate and graduate degree programs and local community colleges may be eligible to receive a TOEFL waiver after completing advanced levels.
For more information on summer schools, see our other articles:
>> Top 10 Spanish Summer Schools 2016
>> Top 10 Summer Schools 2016: Economics
>> Top 10 Summer Schools 2016: Finance & Accounting
>> Top 10 Summer Schools 2016: Maths & Stats
>> Top 10 Summer Schools 2016: Business & Management
>> Top 10 Interdisciplinary Summer Schools 2016: Social Sciences
>> Top 10 Summer Schools 2016: Political Science & International Relations
Also Interesting

Optimise your Recruitment Strategy for Economics PhD Positions

Candidates can find more information in our guide on how to successfully apply to a PhD in Economics. For institutions aiming to find the best international talent for their PhD positions, the most important question is how to reach the right audience, primarily current master's students. You don't want to waste all your budget chasing after the wrong candidates.

Studying in Europe - a US American Student's Experience in Berlin, Germany

1) What is your degree in/what are you studying? Masters of Science in Business Administration. I will write my thesis with the Management chair. 2) What has been your favorite economics course and why? I have a couple favorite economics courses; namely, Game Theory, European Economic History 1 and 2, and Geography and Growth.

Succeeding in the European Job Market for Economists

These institutions include European universities and research institutes in academia, but also many consulting firms, tech companies, think tanks, governments, and government agencies (such as the World Bank, International Monetary Fund and central banks).