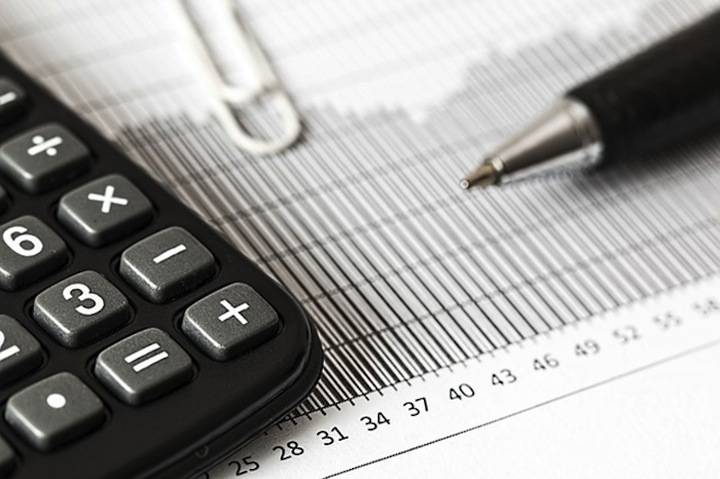 Top 10 Finance Employers
Read a summary or generate practice questions based on this article with the new INOMICS AI toolhere.
What kind of jobs are open to recent graduates in finance? What are some of the biggest employers in this field? We're answering these questions with our list of 10 of the top employers for finance.
1. Finance sector
Naturally, the most common type of work which finance graduates find is in the finance sector. This includes jobs directly related to your studies, like roles as a financial analyst, financial consultant, or finance manager. You could work for a financial services company like American Express, which offers high compensation and good benefits, making it one of the employers with the best reputation for job satisfaction.
2. Banking
Related the the finance sector, there are many jobs available to finance graduates in banks such as HSBC or Barclays. These environment can be high pressure and demand long working hours, but for a person who thrives on an energetic and challenging environment they can be very compelling. Investment banking is a subset of banking which is particularly suited to those who flourish in high risk, high reward situations.
3. Research organisations
Research in economics and finance is an ongoing process, and there are finance research-based roles to be found in organisations like the Institute of International Finance as well as at universities which specialise in economics. This kind of work will suit those of a methodical and thoughtful temperament, who can live with the high salaries and high drama of other financial jobs and prefer more security and self-determination.
4. Insurance and actuarial work
Another big employer of finance graduates is the insurance industry, including huge international firms like Chubb or smaller, more specialist companies like New York Life Insurance. Insurance companies and many other types of company require actuaries who measure and manage risk, among other roles. Such jobs are suited to people with an eye for details and firm mathematical and statistical skills, which you would acquire in your finance degree.
5. Environmental sector
As the world becomes more aware of the importance of environmental issues, the environmental sector will continue to grow and grow. There is a need for financial planners and strategists to work with environmental charities, research groups, and governmental organisations to promote sustainability in a financially responsible way.

6. Real estate
An industry which is sometimes overlooked by finance graduates is real estate. Like working in insurance or banking, this requires a head for numbers and financial skills in, for example, mortgage banking. The commercial real estate sector refers to the buying, selling, and managements of properties which will be revenue-generating, such as office buildings, retail, or industrial properties. Residential real estate focuses on properties owned by landlords or organisations which are rented to individuals to live in.
7. Venture capital / Startups
If you have keen business sense and a high tolerance for risk, you might be suited to work in the world of startups. Venture capital firms are those like Andreessen Horowitz or Khosla Ventures which provides funding for startups which have high growth potential. Alternatively, jobs are available on the other side of the table, within startups companies which require financial advice and steering.
8. Government
There's always a need for people with finance knowledge and skills to work in government or civil service jobs. Financial analysts in particular are needed for many branches of government, including defence and the military. Such roles offer less compensation than you would find in private industry, but they have advantages like a better work/life balance with less hours worked each week, and greater job security.
9. Sales / Business Development
If you're looking for something a bit different to try as a career after you graduate with a finance degree, consider that your knowledge and skills are well suited to sales or business development. The combination of hard skills like mathematics and the ability to predict the outcome of business decisions, combined with soft skills like persuasion and presentation, can make finance graduates excellent salespeople in all sorts of contexts.
10. NGOs
Finally, if there is a cause you are passionate about, such as the refugee crisis which is currently ongoing, then you could use your finance skills to help with the financial management of NGOs such as the UNHCR. These organisations are in need of savvy financial management, and although the compensation the offer is less than other roles, they can give a sense of personal satisfaction which is hard to beat.
For more career advice, check the following articles:
>> Additional Courses To Boost Your Economics Degree And Job Market Prospects
Also Interesting

The GRE is changing: ETS to streamline the test in September 2023

The Graduate Record Examinations, more commonly known as the GRE, is one of the most important standardized tests in the world for admission to post-Baccalaureate programs. It's very often required by universities when considering admission into their Master's or even PhD programs.

Which Concentration Should You Choose For Your Master's Degree in Economics?

If you're planning to study economics at a Master's level, then you may have the opportunity to pursue a concentration, sometimes also referred to as a major. While rarer, some PhD programs may also offer concentrations, though many are already specialized degrees (or require you to have your own research agenda).

How To Find The Right Exchange Program

Exchange programs allow students to study at a different institution as part of their degree. Typically, students will use this opportunity to study abroad at a foreign partner of their home institution, though exchange programs can sometimes take place in the same country. Regardless, these programs are a fantastic way for students to broaden their horizons, take specific courses at another institution, and study abroad without committing to living multiple years in another country.