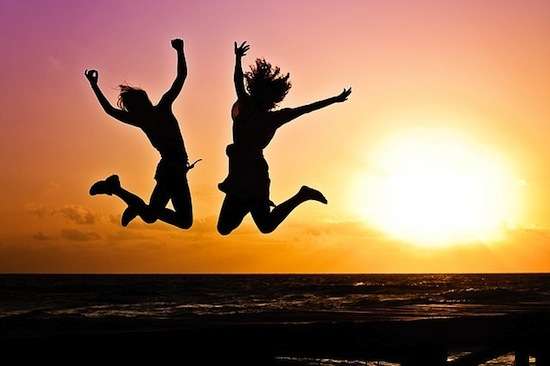 Top 10 Summer Schools in Political Science & International Relations
Summer schools are a great way to learn and network over the holiday time. You can meet fellow students and senior researchers, learn new methodologies or research specific topics, and practice your presentation and debate skills. Plus you get to travel to a new place or even a new country, to enjoy the summertime in a new place. Make the most of your summer by enrolling on a summer school offered by some of the top universities in the world.
Below are summer school for political science and international relations, and also check out our previous posts on summers schools for business, economics, public health, engineering, and environment & sustainability.
We also invite you to see the greatest summer schools in Business & Management and Economics that we published in 2014.
Columbia Summer School in Political Science 2015
Country: United States
Duration of the Course: May 26, 2015 to Aug 14, 2015
Application Deadline: May 14, 2015
Columbia Summer is your destination for everything New York City's Ivy League university offers in the summer. Enhance your academic credentials, advance your career, or explore an interest. Develop your own certification curriculum to prepare for a Ph.D. or master's through our new Graduate Foundations program. During the Summer term, students join a community of renowned faculty and fellow Columbians from around the world on the University's 36-acre campus in Manhattan. There they gain access to the same facilities and resources as degree candidates, including a library system that ranks among the top-five in the nation, and the Dodge Fitness Center.
International Politics Summer School 2015 - Oxford University
Country: United Kingdom
Duration of the Course: Aug 2, 2015 to Aug 15, 2015
Application Deadline: Apr 15, 2015
The International Politics Summer School tackles questions and problems that shape politics in the modern world. Participants will have the opportunity to study in depth the politics of key countries and regions outside of Western Europe and North America, and they will be encouraged to relate their knowledge of these regions to the discussion of broader issues that affect all parts of the globe. This program is organized by two of Oxford University`s leading institutions - St Antony`s College, the most international and cosmopolitan of Oxford`s graduate colleges, and the Department for Continuing Education

GSD International Relations Summer School
Country: Switzerland
Duration of the Course: Jul 6, 2015 to Jul 10, 2015
Application Deadline: May 31, 2015
The Summer School, taught in English, is designed for students from 15 to 20 years old who are interested in pursuing undergraduate studies in areas of political science, and international relations and the political economy. Located in Geneva, the world capital of diplomacy, the GSD offers students a unique exposure to the work of the diplomats and International Relations. The program will give students the opportunity to experience how global affairs are manage on a daily basis, meet with students from all over the world, and make contacts for future internship and career opportunities.
International Relations & Politics Program - Cambridge Summer
Country: United Kingdom
Duration of the Course: Jul 5, 2015 to Aug 15, 2015
Application Deadline: -
This summer course serves as an introduction to the theoretical background of international relations and politics. Delegates will examine a range of historical topics about international relations in trade, finance, and political institutions which it is possible to explore the behavior of states of international organizations.
Government Summer Course at Harvard University
Country: United States
Duration of the Course: Jun 20, 2015 to Aug 8, 2015
Application Deadline: May 18, 2015
Study this summer at Harvard—America's most historic university. You can pursue an enriching academic experience with Harvard faculty, visiting scholars, and students from around the world. Courses are taught by Harvard professors and visiting scholars during the day, evening, and online. You can earn course credit toward a degree or prepare for graduate school with advanced coursework.
Political Science Summer Session at Yale University
Country: United States
Duration of the Course: Jul to Aug, 2015
Application Deadline: open
Yale Summer Session offers courses in Political Science during the summer for Yale students, qualified undergraduate students from other colleges and universities, students about to enter their last year in high school, and adult learners. Additional programs offered through Yale Summer Session include: Study Abroad, English Language Institute, Online Courses, Writers' Conference, Drama and Film, and Foreign Language Courses.
Summer School in International Relations, Government and Society - LSE
Country: United Kingdom
Duration of the Course: Jul 6, 2015 to Aug 14, 2015
Application Deadline: open
LSE Summer School offers three-week courses International Relations, Government and Society taught by LSE's world-renowned faculty. All courses take place on the campus in the heart of Central London. The LSE Summer School has the world's largest intake of international study abroad undergraduates compared with other summer schools across the globe. Visiting students are often able to transfer credit from LSE's rigorously assessed summer courses towards degrees at their home institution.
Brussels Summer School in EU Politics
Country: Belgium
Duration of the Course: Jul 6, 2015 to Jul 17, 2015
Application Deadline: -
The University of Kent's Brussels School of International Studies is a specialist postgraduate centre, which offers English language-based degrees covering the spectrum of international affairs. Over a period of two weeks, students participate in a series of guest lectures, seminars and debates delivered by academics, policy-makers, diplomats and European civil servants. The summer school allows students to discover how the European Union functions with a particular focus on how it acts as a global organisation and the challenges it faces in today's world.
Political Economy of Global Asia - HKU Summer
Country: China
Duration of the Course: Jul 20, 2015 to Aug 7, 2015
Application Deadline: Mar 15, 2015
This course combines theoretical and practical approaches to the social, political and economic dimensions of creative industries in East Asia. Students will have the chance to visit Hong Kong enterprises that engage in creative business and interact with the practitioners. Tours will also be arranged to familiarize students with the creative scenes in Hong Kong. At the end of the course, students, working in groups, will be able to apply what they have learnt to create a detailed creative business proposal.
Security Governance & Conflict Resolution - Summer Program
Country: Netherlands
Duration of the Course: Jun 14, 2015 to Jul 3, 2015
Application Deadline: Apr 1, 2015
This three-week program will give students an in-depth look into the ways in which thinking and speaking about security have changed over time, and how stakeholders on various levels deal with conflicts and security, ranging from the international arena to the state and from private security companies to communities and individuals. In addition to the regular lectures by academic director dr. Martijn Dekker, several guest lectures of prominent experts in the field will be organized, as well as a number of excursions, including visits to Brussels, The Hague and various interesting sites in and around the vibrant city of Amsterdam.
Also Interesting

Study Advice Article, Career Advice Article

How to balance your PhD and your social life

Treat your PhD like a regular job One of the challenges of adjusting to life as a PhD student is the lack of a firm schedule or a definite structure. Although there are options for structured PhD programs, especially in the US, many PhD programs do not have required coursework or set work times. This can make it hard to know when you should be working, and conversely, when you are allowed to take time off.

Should you prolong your predoc life?

If you go through curricula vitae of recent PhD graduates, you may find it's not uncommon to see that a PhD owns two master's degrees. As lots of MA/MSc in Economics programs are one-year programs, some students will pursue an MRes or MPhil in Economics afterwards. Others may opt for a degree in applied mathematics, statistics or another field with an intention to strengthen their quantitative and/or coding skills (summer school programs are another option to do this).

Succeeding in the European Job Market for Economists

These institutions include European universities and research institutes in academia, but also many consulting firms, tech companies, think tanks, governments, and government agencies (such as the World Bank, International Monetary Fund and central banks).