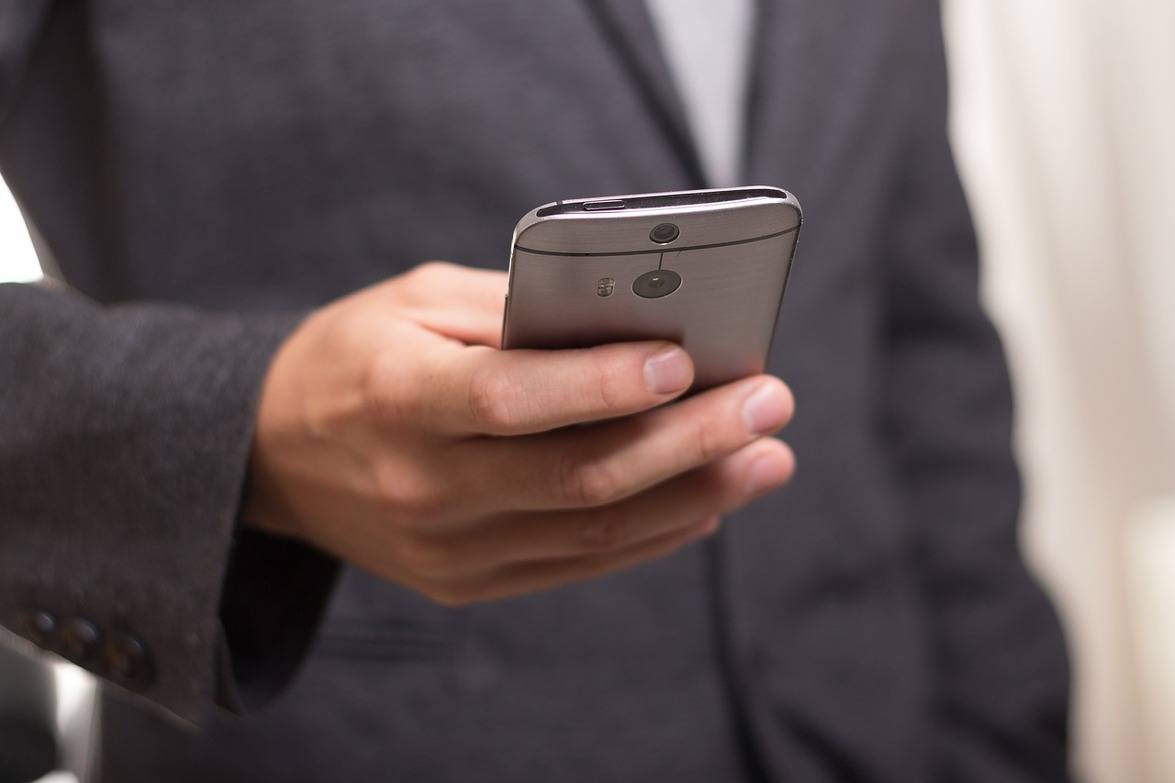 Top 14 Apps for Economists
Your phone is one of the most useful tools you've got, whether you're studying or working in the field. Try out these apps to help you with both your studies and your research in economics...
To find this list of apps and other pieces on economics, click the button below to download the latest INOMICS handbook.
1. Economic Times
This handy news app covers the latest developments in the field of business and the stock market. If you're looking to stay up to date on developments of economic news, then this app has a global perspective that includes news, slideshows, stock tracking, and push notifications for important updates. More international than other economics news apps, this gives you a perspective on economic stories from around the globe.
2. iTunes U
If you're an early stage economics student, then you can take online courses in almost anything with iTunes U. This app lets you access full courses including videos and downloads from some of the best universities in the world. There are economics courses available from Westminster Academy, Khan Academy, Cornell University, and more.
3. World Bank DataFinder
When you're writing a paper and you need quick access to important statistics from the World Bank, you can turn to their DataFinder app. Instead of having to trawl through the rather cumbersome website, you can check the app for data, including charts and maps, which compare countries and indicators, advanced queries to sift through large data sets to find what you need, and current data to get the latest information directly from the World Bank API.
4. Economic Growth
This app is aimed at younger students or those new to economics. It provides bite-sized information on how economies grow, by explaining what economic growth is and how it can be measured. It also gives information on real life scenarios where you can see the principles of economic growth playing out in real-life, which makes it a great learning tool.
5. Yahoo Finance
One of the most popular finance apps is Yahoo Finance, which you can use to track the stocks that you are interested in and get real-time information on the stock market. There is also a section for finance news which has all the headlines you need to read to stay updated about the current economy. The app is mostly aimed at investors, but with all this information it's also helpful for economics students who want to stay informed.
6. Khan Academy
Another resource like iTunes U that is very helpful for students – especially new students – is Khan Academy. This app offers full courses on the basics of economics which you can follow along online. The content is likely to be too basic to be useful for postdoc students, but for new Bachelor's students seeking to refresh their knowledge of key topics like microeconomics or elasticity, it's great.
7. Castbox
A great way to keep up with the latest news and discussions in economics is to listen to podcasts. Podcasts like Marketplace, Planet Money, or Bloomberg Taking Stock are great ways to learn, and you can listen to them while you are exercising or pottering around the house. Castbox is a free and easy to use podcast app.
8. Bloomberg
Another very popular finance app like Yahoo Finance is Bloomberg. This app has sections for business and finance news, market data, and portfolio tracking. Although the portfolio tracking features are less likely to be useful for students, the news section is outstanding and offers analysis and opinion pieces as well as the latest news in the field.
9. PocketCAS Mathematics Toolkit
If you're doing advanced calculations for your data analysis, then it's useful to have a scientific calculation app on your phone. The PocketCAS app has advanced features like creating 2D and 3D plots, performing calculus operations, algebra functions, and conversion of physical units. For advanced statistics users, this app is a must.
10. The Economist: UK & World News
This app from The Economist magazine focuses on news and analysis for economics topics from around the world. It offers a selection of free articles from The Economist, plus reports on current affairs, science, technology, and other news. You can save articles to read later and share articles over social media. If you're a regular reader of The Economist, then this app is a must-have.
11. Oanda Currency Converter
When you need to stay informed about fluctuations in world currencies, it helps to have all of the important information in one place. This is what the Oanda Currency Converter offers, letting you track daily rates for different currencies and including an option to add a percentage to rates to simulate the actual rate offered by banks and credit card companies.
12. Oanda Forex Trading
This unique app is highly educational and also a lot of fun. It is designed for investors, but it also has a demo mode which is perfect for students. The demo mode lets you use fake money to make investments by buying and selling real currencies, and then keep track of how successful your 'investments' are. This is a great way to learn the basics of investing with no risk involved.
13. EasyBib
The only thing more annoying than formatting your essay is formatting your bibliography. There are a bunch of different citation styles like MLA, APA, Chicago and Harvard, each of which is slightly different, and trying to get the formatting just right is a pain. Luckily, the EasyBib app can help – you can use your phone's camera to photograph the barcode on your books and the app automatically creates a bibliography in the format of your choice.
14. Econ Ed Mobile
This app from the Federal Reserve Bank of Saint Louis is an educational tool which is ideal for new economics students. You can see a whole lot of data like tracking the costs of goods and services from one year to the next or see how inflation rates have changed over time. There are also challenge games to teach you about estimating the cost of credit and the prices for goods over time, which makes it a fun way to learn about the basics of economics in a practical way.
To find this list of apps and other pieces on economics, click the button below to download the latest INOMICS handbook.
---
You can find more advice on doing a PhD and on other academic topics here:
>>The INOMICS Questionnaire: Fratzscher vs Cochrane
>>Tips for Women Working in a Male-Dominated Academic Field
>> 8 Qualities Which Will Get You Through Tough Times In Your PhD
>> 12 Characteristics of Successful Students
>> Tips for a Successful PhD Application
>> How To Find A PhD Supervisor
Also Interesting

A Critique of Neoliberalism

Few would contest it has been the ideology of our political age. Ever since the 1980s, it has dominated western politics, underpinning governance, influencing culture, and leaving its indelible mark across society. During this time its core tenets were rarely challenged and only its peripheral aspects tweaked. The 2008 financial crash, however, changed this, shaking confidence in an ideology whose name, up until that point, was rarely ever spoken.

INOMICS Salary Report 2020

How COVID-19 has Affected Economists in the Global North and South

The damage wrought by COVID, far from equalising, has been pointedly prejudiced. While the virus itself may struggle to differentiate between people, the world in which it operates has no such problem. Indeed, its structures have ensured COVID's disruption of employment has fallen unevenly across regions - the experience of economists a case in point.

Sample Motivation Letter For Your Economics PhD Application

When you apply for a PhD, you will need to write not just a research proposal but also a letter of motivation. This letter describes why you wish to undertake a PhD and why you would be well-suited to researching your proposed topic. But what needs to go in this letter, and what tone is appropriate for it? To give you some ideas, today INOMICS is sharing a sample letter of motivation, as well as offering advice on how to write our own, so you can maximise your chances of getting accepted.