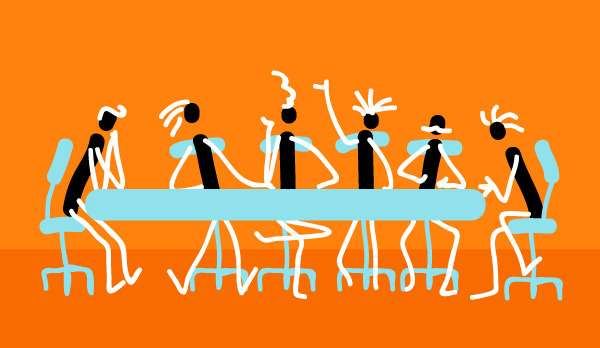 Top Conferences in Business Economics 2013
Read a summary or generate practice questions based on this article with the new INOMICS AI toolhere.
Business Economics is a rather broad area of economics covering everything from business organization, management and marketing to the role of entrepreneurs and impact of the government on corporations. It is also assumed to be one of the most applicable research branches within economics: where today's academic research might result in tomorrow's industry implementations.

Here is the list of some of the most interesting conferences related to business economics taking place in the second half of 2013 around the world (ordered by date).
1. 11th EBES Conference
Ekaterinburg, 
Russian Federation, Sept 12-14
Organized by Eurasia Business and Economics Society, the conference will bring together many distinguished researchers to exchange information and discuss current issues. Qualified papers will be published in the EBES journals (Eurasian Business Review and Eurasian Economic Review) and EBES 2013 Anthology.
2. 2013 International Conference on Applied Business and Economics
New York, United States, Oct 2-4
The main goal of the ICABE 2013 is to provide an opportunity for academics and professionals from a variety of fields to meet and exchange ideas and expertise, as well as to provide a place for academics and professionals with inter-disciplinary interests related to business economics to interact with members both in and outside of their particular disciplines.
3. Advances in Business-Related Scientific Research Conference
Rome, Italy, Oct 2-4
ABSRC is an important international gathering of business and business-related scientists, scholars and educators. In addition to scientific papers, the focus is on various best practices and solutions, which are important for business-related policies and activities at the individual, organizational, group, network, local, regional, national, international and global level.
4. The 2nd Conference on Sustainable Business and Sustainable Business in Asia
Bangkok, Thailand, Nov 4-6
Organized by PRESDA Foundation, this conference offers a platform for scholarly and applied conversations in the fields of sustainable business, production and consumption, corporate social responsibility and global governance of sustainable development.
5. Taxing Multinational Firms
Mannheim, Germany, Nov 18-19
This conference aims to foster discussion on the issue of tax avoidance by Multinational Firms. It will bring together various research approaches applicable to the taxation of this group in light of recent events showing that national governments are finding it increasingly difficult to tax profits of these firms appropriately.
6. Innovation, Patents and Standards: Complementarity and Conflicts
Tours, France, Nov 19
This workshop – organized by France Business School – will provide the opportunity for specialists – both practitioners and academics – to meet and exchange ideas on original contributions (articles or case studies) and thus help to identify the principle interactions between innovation, research, intellectual protection and standardization process.
7. International Conference on Business Innovation, Entrepreneurship and Engineering 2013
Kangar, Malaysia, Dec 6-8
A fundamental understanding of business, entrepreneurship, technology, and how they fit together, will be a prerequisite for success in the future global economy. ICOBIEE 2013 is designed to provide participants with this essential perspective and to discuss the role of business innovation in enhancing the value added in entrepreneurship.
8. 1st Paris Financial Management Conference
Paris, France, Dec 16-17
This conference, hosted by the IPAG Business School, aims to bring together academics, practitioners and policymakers sharing interests in financial management, financial markets, corporate governance, etc. It also provides a forum for presenting new research results as well as discussing current and challenging issues in financial management and related topics.
9. Risk Management
Rueschlikon, Switzerland, Jan 13-14, 2014
The Conference is jointly organized by Swiss Re and the European Association for Banking and Financial History and is designed to investigate how today's corporate risk management approaches came about. Papers cover aspects of the emergence of modern risk management in insurance and banking from the 1950s until today.
This is of course not a comprehensive list, but we hope you will find something for your specific area of interest.
Image credit: sha3teely.com
Also Interesting

Working in Germany: How to apply for a work visa

So, you studied abroad, got your economics degree in Germany, and you're ready to look for a job in the country. First of all, congratulations! You're on your way to becoming a full-fledged economist.

The GRE is changing: ETS to streamline the test in September 2023

The Graduate Record Examinations, more commonly known as the GRE, is one of the most important standardized tests in the world for admission to post-Baccalaureate programs. It's very often required by universities when considering admission into their Master's or even PhD programs.

Which Concentration Should You Choose For Your Master's Degree in Economics?

If you're planning to study economics at a Master's level, then you may have the opportunity to pursue a concentration, sometimes also referred to as a major. While rarer, some PhD programs may also offer concentrations, though many are already specialized degrees (or require you to have your own research agenda).