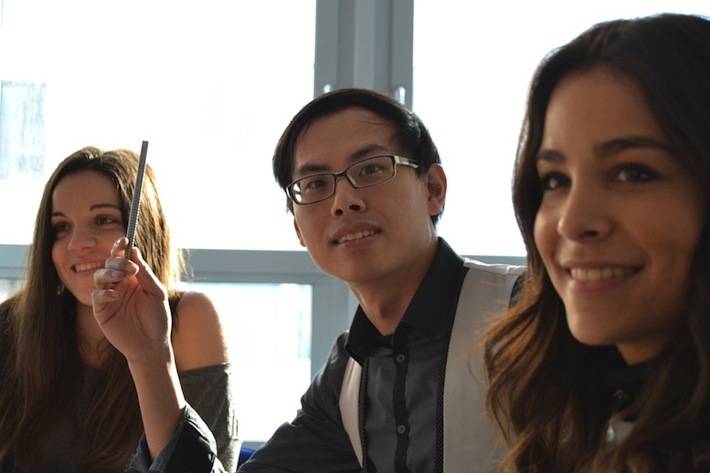 Top Interdisciplinary Summer Schools 2017: Social Sciences
Read a summary or generate practice questions based on this article with the new INOMICS AI toolhere.
When you're working on interdisciplinary topics, it's extremely helpful to have contact with other students and researchers in related fields. Getting to know people who are working in different academic disciplines to you gives you new perspectives on your research, as well as improving your communication skills and broadening your knowledge. So interdisciplinary summer schools are the ideal chance to interact with other students and get in practise at presenting your work to an interdisciplinary audience.
For those of you who are working in the social sciences, today we're sharing a list of the top interdisciplinary summer schools in 2017:
---

Organizer: London School of Economics and Political Science
Location: London, United Kingdom
Duration: Aug 14, 2017 to Aug 25, 2017
Details: The Methods Summer Programme is a summer school in social science research methods for undergraduate and postgraduate students, researchers and professionals from around the world. It offers 12 intensive short courses across three areas of research methods: Qualitative & Mixed Social Research Methods, Quantitative Social Research Methods and Methods for Economists. All courses provide training in research methods as used by the top researchers in the field, and are taught by world-class academics at our campus in central London.
---

Organizer: University of St. Gallen
Location: St. Gallen, Switzerland
Duration: Jun 1, 2017 to Jun 23, 2017
Details: This summer school is a high-calibre 3.5 week integrated programme teaching methodology for PhD students and postdocs from leading universities all over the world. The GSERM offers an attractive course-based learning atmosphere on different aspects of empirical research. Participants can choose from different courses (one course per week) offered as block seminars led by internationally renowed lecturers.
---

Organizer: University of Cambridge
Location: Cambridge, United Kingdom
Duration: Jul 9, 2017 to Aug 19, 2017
Details:
The three terms of the Interdisciplinary Programme offer courses covering a wide variety of subjects including economics, international politics and relations, and history of science. You can select courses in the same discipline or study more widely by choosing courses in differing subject areas. Courses consist of classroom sessions held on weekdays. Almost all are limited to 25 participants.
---

Organizer: University of Gothenburg
Location: Gothenburg, Sweden
Duration: Jun 19, 2017 to Jun 21, 2017
Details: This summer school offers four condensed courses on fundamental topics in evaluating health policies and interventions. All courses are a mix of standard lectures and computer-based lab sessions where participants will work with real-world datasets.
---

Organizer: HEC Paris
Location: Paris, France
Duration: Jun 12, 2017 to Jun 23, 2017
Details: If you are a university-level student or recent graduate (from any discipline) seeking an academic challenge and multi-cultural learning experience, the HEC Paris Summer School experience is for you. At the HEC Paris Summer School, you can sharpen your mind, develop your analytical and decision-making skills, and grasp complex challenges and strategic opportunities in today's global economy.
---

Organizer: National University of Singapore
Location: Singapore, Singapore
Duration: Jun 19, 2017 to Jun 30, 2017
Details: The school offers a wide variety of quantitative, qualitative, and formal methods courses, all taught by highly experienced international faculty from the U.S. and Europe and provides participants with rigorous, hands-on training in state-of-the-art research methods.
---
Are you looking for summer courses in other disciplines? Check these rankings:
>> Top Summer Schools 2017: Business & Management
>> Top Summer Schools 2017: Economics
>> Top Summer Schools 2017: Finance & Accounting
>> Top Summer Schools 2017: Maths & Stats
>> Top Summer Schools 2017: Political Science & International Relations