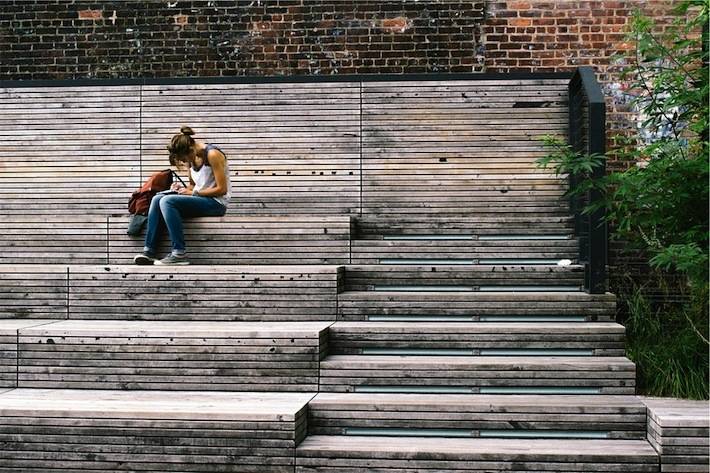 Top Summer Schools 2017: Math & Stats
It's early to start planning for the summer – but if you want to make the most of your time as a student, you need to look ahead! If you have time off between semesters in your undergraduate or masters degree, you can use that time to attend a summer school. These residential courses typically run from between one week and three weeks, and involve teaching on specialist topics, and group workshops too. Plus, they are are great opportunity to network with fellow students and researchers in your field.
For those wanting to gain new skills in mathematics or statistics, here are some of the best summer schools for you to attend:
---

Organizer: Timberlake Consultants
Location: London, United Kingdom
Duration: Jul 3, 2017 to Jul 8, 2017
Details: Timberlake Consultants, official distributor of Stata, offer the summer school comprising a series of four 1-day courses and one 2-day course. All courses will be delivered interactively using the internationally used software package Stata. This is a great opportunity for students, academics and professionals to expand their econometrics skills and learn how they can apply econometrics and statistics from professionals pioneering research at the forefront of their specialist fields.
See also other Timberlake's summer courses
here
.
Scholarships available for current Master's and PhD students (50% discount). Find out more
here.
---

EViews Summer School
Organizer: Timberlake Consultants
Location: London, United Kingdom
Duration: Jun 19, 2017 to Jun 23, 2017
Details: This is another interesting course opportunity offered by Timberlake Consultants. The EViews Summer School will appeal to both new and experienced users of EViews and will provide attendees with a valuable insight in completing empirical work using the latest EViews software. All courses will teach econometrics from an applied perspective and demonstrate techniques using EViews software.
See also other Timberlake's summer courses
here
.
Scholarships available for current Master's and PhD students (50% discount). Find out more
here
.
---

Organizer: Technical University of Madrid
Location: Madrid, Spain
Duration: Jun 26, 2017 to Jul 7, 2017
Details: This summer school is organized by the Artificial Intelligence Department of the School of Computer Science. It comprises intensive courses which aim to provide attendees with an introduction to both the theoretical foundations and the practical applications of some of the modern statistical analysis techniques currently in use. Each course has theoretical as well as practical classes, in which each technique is put into practice with a computer program. Students are free to choose the courses according to their interests, with the only restriction being that courses which are given in parallel are mutually exclusive.
---

Organizer: Harvard University
Location: Cambridge, MA, USA
Duration: Jun 19, 2017 to Aug 7, 2017
Details: Are you a college student, a professional seeking advancement, or an international student interested in studying at Harvard for the summer? During this course, you will be introducted to statistical principles, applications, and analysis. Topics include descriptive statistics, probability, sampling procedures, estimation methods, confidence intervals, tests of significance, chisquare tests, regression and correlation, and analysis of variance. Computer programming knowledge is not required. Stata is used and taught in the course.
---

Organizer: University of Cambridge
Location: Cambridge, United Kingdom
Duration: Jul 9, 2017 to Jul 22, 2017
Details: Cambridge Immerse is a unique two week residential educational experience with a diverse and enriching curriculum, designed and taught by Oxford University and Cambridge University staff. Tutorials and seminars are taught by highly regarded tutors in an optimal learning environment that stimulates academic enquiry; yet the carefully planned schedule ensures that the programme not only meets the academic needs of the participants, but also provides a unique insight into the university city through an abundance of extracurricular activities. The Cambridge Immerse Mathematics course is perfect for those considering studying mathematics at university level. As well as consolidating students' existing understanding of core mathematical topics, the course introduces students to more advanced topics and areas of study.
---

Organizer: GESIS – Leibniz-Institute for the Social Sciences
Location: Cologne, Germany
Duration: Aug 3, 2017 to Aug 25, 2017
Details: This summer school offers high quality training in state of the art techniques and methods of survey research. It aims to give a broad overview of survey methods and equip participants with essential skills in designing, planning, execution, documentation and quality assurance of surveys.It also provides an opportunity to deeply engage with the different tasks of survey design and implementation, different survey modes, and research designs involving surveys. Participants may expect good networking opportunities, a supportive social environment, and an exciting time in Cologne.