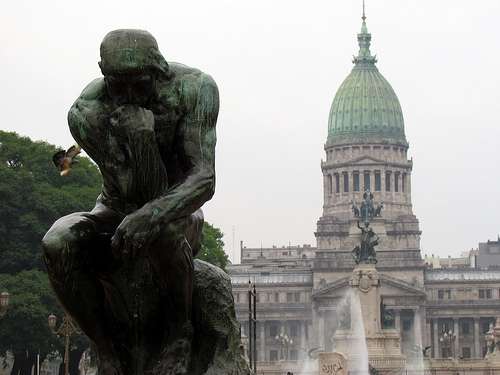 Top Think Tanks and Social Science Research Institutes in Spain and Latin America
This blog post is the third in a series of entries highlighting top think tanks around the globe. Last week we posted a list of top institutes in Europe, and yesterday we offered you a list of think tanks in the United States. Today we'll focus on the Spanish-speaking world, with a list of top think tanks and research institutes in Spain and Latin America.
With this list we hope to highlight prominent institutions undertaking important research on diverse topics within the broad fields of politics, economics and international relations. Whether you're interested in a job or internship or just want sources for top-notch analysis, this list is a great place to start.
We recognize that these three posts only covered certain regions, leaving out hundreds of highly respected institutes in areas including Asia and Africa. To take a look at the many other institutions with jobs, conferences and other listings on offer, head to the INOMICS website here. Additionally, please share your experiences with others by leaving a review on the INOMICS website for any institute where you have worked, studied or interned!
Photo credit: David Berkowitz