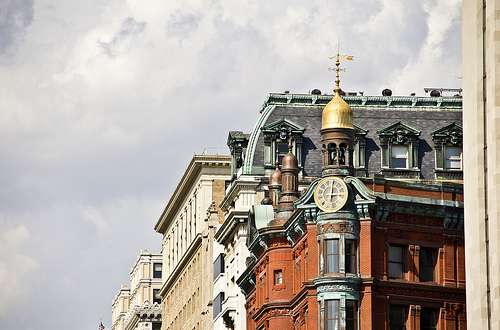 Top Think Tanks and Social Science Research Institutes in the U.S. 2013
Following up on last week's list of Top Think Tanks and Social Science Research Institutes in Europe, this post is dedicated to top institutions in the United States. Although the U.S. is home to hundreds of research institutes, focusing on a vast array of disciplines and issues, there is a certain degree of consensus regarding which are the most respected. In the list below, we chose to highlight top think tanks working in the broad areas of politics, economics and international relations.
This list is not exhaustive, but rather selective in its representation of think tanks from both sides of the political aisle, as well as many in the middle. The fifteen institutes listed below offer valuable job and internship opportunities and produce work that can be instrumental for students, professionals, politicians and the general public. Each of these institutes, listed in alphabetical order, is located in Washington, D.C., except for the Council on Foreign Relations, Human Rights Watch and the World Policy Institute, which are located in New York City, the Foreign Policy Research Institute, which is located in Philadelphia, Pennsylvania and the East-West Center, which is located in Honolulu, Hawaii.
Keep an eye out for tomorrow's post on Top Think Tanks and Social Science Research Institutes in Spain and Latin America!
To take a look at the many other institutions with jobs, conferences and other listings on offer, head to the INOMICS website here. Additionally, please share your experiences with others by leaving a review on the INOMICS website for any institute where you have worked, studied or interned!
Photo credit: thisisbossi