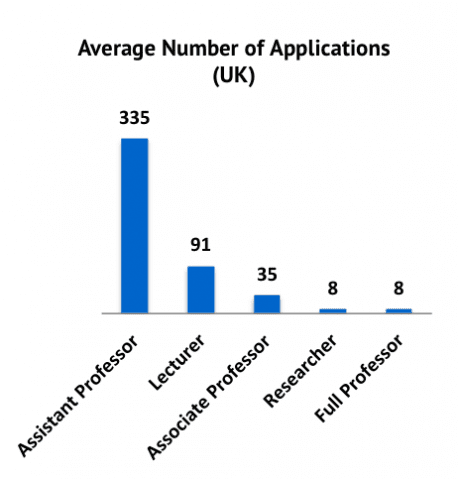 UK & Ireland: Salaries of Professors & Recruiting Strategies
Econ Job Market in the UK & Ireland: the new INOMICS Report is available for free download.
Today INOMICS released the new regional Economics Job Market Report, with detailed data about the Econ Job Market in the UK & Ireland. Which positions in academia are the most competitive in the UK? What recruiting strategies are used? How open are candidates for relocation? What kind of jobs are recent Economics Graduates after? To answer these and other questions about the Econ Job Market in the UK & Ireland, download the report now, which is available for all INOMICS users for free here (login required).
All Regional Reports 2013 are part of the Worldwide Economics Job Market Report 2013. You can download the Worldwide Report as well as reports for Latin America, US & Canada and Australia & New Zealand here. If you want to be notified when reports for Spain, France and Germany are available, please fell free to subscribe for notification at the bottom of the reports page.
Also Interesting

Succeeding in the European Job Market for Economists

These institutions include European universities and research institutes in academia, but also many consulting firms, tech companies, think tanks, governments, and government agencies (such as the World Bank, International Monetary Fund and central banks).

Optimise your Recruitment Strategy for Economics PhD Positions

Candidates can find more information in our guide on how to successfully apply to a PhD in Economics. For institutions aiming to find the best international talent for their PhD positions, the most important question is how to reach the right audience, primarily current master's students. You don't want to waste all your budget chasing after the wrong candidates.

A Post-PhD Career in Research: Jack of all Trades, Master of Some

The importance of writing as communication It is indeed true that researchers like us (post-docs, research fellows, senior researchers, and so on) working in academia or in public/private/non-profit institutes spend a lot of time at their desks: writing articles, among other things. We maybe Doctors of Philosophy, but in reality, we are Masters in Writing and a few other things. This is because the demands of a researcher's role requires us to be jacks of a lot of trades and masters in some.