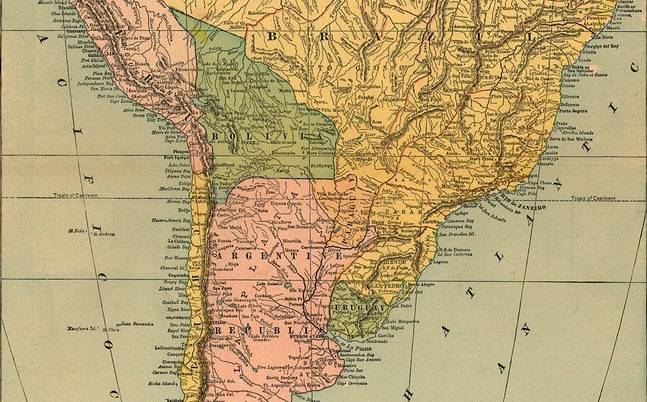 University Rankings – Top Economics Departments in Latin America
The application deadline for the winter semester in many Latin American universities is approaching. To help those considering further education or work in this region we are sharing a list of top Economics Departments in Latin America. If you are interested in universities in other regions, check out our previous posts on the Top 10 Economics Departments in Europe and Top 10 Economics Institutions in Asia. The following list is based on the QS Latin American University Rankings for Economics and Econometrics.
As it was pointed in our earlier posts about Rankings of Economics Departments, unfortunately there is a lack of comprehensive rankings systems for specific disciplines, and specially so for specific geographic regions. In this case, the QS Latin American University Rankings is based on two types of surveys and a set of indicators. The first survey is to measure the academic reputation of the university; therefore it is carried out among the academics in charge of evaluating universities according to their research results. A second survey is aimed at employers who evaluate the quality of graduates, thus a business reputation can be evaluated. Additionally different indicators are taken into account, such as the number of studies and publications, the ratio between the number of students and teachers, and the number of doctorates.
250 institutions in the region were evaluated. As a result, Chilean and Brazilian universities dominate the top of the list. Mexico and Colombia are the next on the list of recognized economics departments in Latin America.
QS LATIN AMERICAN UNIVERSITY RANKINGS
No
Institution
Country
Score
1
Pontificia Universidad Católica de Chile
Chile
99.98
2
Universidade Estadual de Campinas
Brazil
97.55
3
Chile
93.73
4
Universidad Nacional Autónoma de México (UNAM)
Mexico
92.83
5
Universidad de Los Andes Colombia
Colombia
90.37
6
Tecnológico de Monterrey (ITESM)
Mexico
85.81
7
Pontificia Universidade Católica do Rio de Janeiro – PUC – Rio
Brazil
76.5
As an complementary option, RePEC shows in the Top 25% Economic Departments, a list of the best economics faculties around the world. The Faculty of Economics and Business of the University of Chile represent the Latin American region. However, due to the number of institutions that are registered, the list is not fully complete.
When looking for the best University or academic program, it is always recommended to make use of additional criteria. Different rankings correlate different factors such as academic reputation, number of doctorates and the number of publications, giving more weight to some than others. Additionally, many rankings systems offer the option to customize search results, meeting the needs of each candidate. If you use any other Economics Departments rankings for Latin American Universities, please feel free to share it with others in the comments.