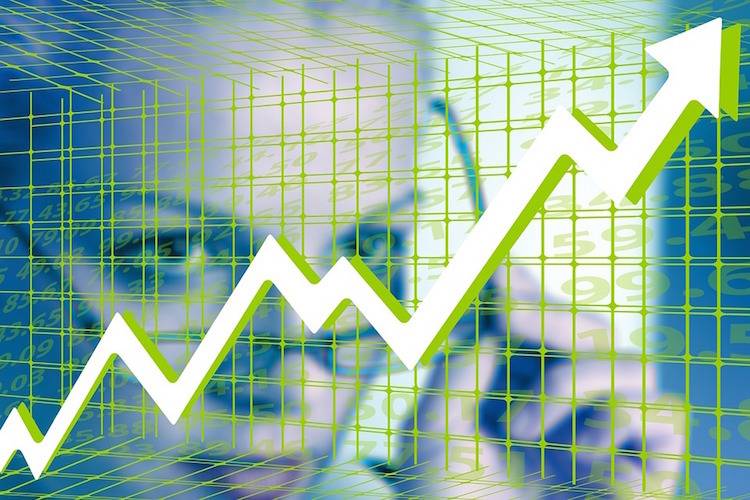 What To Expect And How To Prepare For The Assessment Centre - A Guide For Economists
When you are applying for jobs as a graduate economist, as part of the application process you may be asked to attend an assessment centre. Assessment centres are a tool commonly used in recruitment for government jobs or for joining large companies with extensive graduate recruitment schemes. Typically, you will be invited to attend such a centre after a preliminary interview and before a final decision is made.
Assessments may last for from a couple of hours to several days, depending on the situation. The assessments you will take part in will test your job skills and knowledge to determine whether you will be a good fit for the position you are interviewing for.
Written assessments
The most common kind of exercise you will have to perform at an assessment centre is a written test. This will be similar to a written undergrdaute exam, in that it is a series of questions to be answered unaided within a limited amount of time. For economists, such written exercises may cover topics such as mathematics and statistics, factual knowledge on economic topics, or logic puzzles. The tests may ask you to write long-form answers to questions, or more commonly will ask for short-form answers, and some may even include multiple choice tests. To prepare for written assessments, you should revise in a similar way to how you would prepare for a written exam during your undergraduate study.
---

---
Group exercises
Another form of assessment used at such centres is the group exercise, in which you must join a discussion or perform a task in a group of around three to twelve people. While you perform the assessment, assessors observe the interactions and the contributions which each person makes to the group.
These are challenging to prepare for, as each exercise will be different depending on the personalities, knowledge, and skills of the other group members. One common mistake that people make in such exercises is to be too quiet and reserved, and not to show off their skills and abilities. In order to be assessed well, you have to demonstrate your skills! However, you also want to avoid being too bossy or totally monopolising the group's time, as this will make you look out of touch and difficult to work with.
One very useful technique in a group exercise is to take responsibility for keeping the group on track. In discussions, for example, it's easy for the focus of the group to wander away from the most important topic. You can suggest to the group that you re-focus, and help by summing up what other people have said and pointing out areas of disagreement or concordance within the group. This is beneficial for the group, as it makes it more likely that the group will achieve its objective, and it also shows that you personally are a good leader who can listen and work with others.
Presentations
Sometimes you may have to give a presentation as part of your assessment. On some occasions you will be asked to prepare a presentation in advance. In this case, you should follow the usual presentation advice to use a few slides with just essential keywords on them, to speak clearly and slowly, and to make eye contact with your audience. You may want to tailor your presentation to make it more suitable for a general audience, as the people assessing you may not be experts in your particular field. So make sure that you provide definitions for any technical terms which you may use, and start off with a general introduction to your topic.
In other cases, you will be asked to prepare a presentation on the day itself. In this case, the most important advice is to give your presentation a very clear and explicit structure. Don't worry about trying to put too much information into the presentation, but rather keep it simple and to the point.
---
For more careers advice for economists, see our other articles:
>> 10 Most Useful Apps for Economics Students
Also Interesting

INOMICS Salary Report 2020

COVID-19 and the Effect on Female Employment and the Gender Pay Gap

Less than a year on from COVID's genome sequencing, vaccination programs are being rolled out around the world. And while the pandemic is far from over, it would appear we're approaching its endgame, arriving there faster than anyone dared hope. The previous fastest ever vaccine to be developed was for Mumps - and that took four years.

Santa Claus is Coming to Town

The Best Christmas Gift Ideas for an Economist

The holidays are coming up soon, with Christmas just around the corner. If you want to avoid last-minute panicked present-buying, you had better get to planning the gifts you'll be giving. And what if you have an economist in your life? What would be the perfect gift for them? We're here to help your Christmas gift woes with some fun suggestions for the 10 best gift ideas for an economist. Happy holidays!

The Top Macroeconomics Books

If you're currently in the throes of an undergrad degree in economics, or even if you're just a layman looking to brush up on your macroeconomic knowledge, it's essential you have the right literature to help you keep up to date. There are plenty of textbooks out there which purport to be the best way to get to grips with the discipline, but some are, naturally, better than others. On top of that, there are plenty of more popular economics books which deal with a specific topic in more detail.