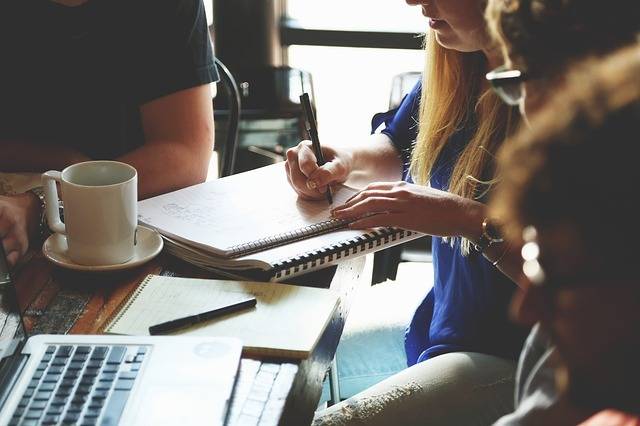 Why Attend a University Fair?
For a student faced with the daunting decision of which university to attend, paying a visit to a university fair can be a great way to get your thoughts in order and discover some of the programs and institutions on offer. These fairs can vary in size from the small to large-scale (such as UniFair in the UK), and can be quite confusing.
However university fairs are well worth attending! A visit to a university fair is an opportunity to:
A university fair is a chance to meet representatives from universities, student financing bodies, and gap-year organisations, and to discuss face to face the programs, funding opportunities and application processes involved for that specific institution or program. This can help to detangle the application process through personalized responses that help you to understand the entry requirements and details.
Grab some printed material to read at home
At a university fair there is a wide range of literature available for you to pick up and peruse at your leisure once you get home. While the temptation to grab the brochures and run is high, it can be best in combination with actually meeting and talking with representatives from the universities, so that you can go home and read the flyer with a better overall idea of what you're looking at.
Get a better picture of the programs and universities that interest you, including overseas study opportunities
Even if you already have an idea of where you'd like to go, a university fair can be helpful, particularly if you want to study overseas and can't simply visit the open day of the university you're interested in. For example, if you're looking to study in the United States, the US Journal has a useful list of worldwide fairs promoting study in the USA. A university fair may also help you to decide which specific university open days to attend.
Attend presentations and seminars
University fairs often invite speakers and presenters to talk about more general topics such as the PhD application process, and allow exposure to speakers from a mix of universities. Through attending such seminars or panel discussions, you can get a more general overview of what's on offer, and possibly discover a new institution or program that you had not previously considered.
Of course, simply attending a university fair and taking as many brochures as you can may not be particularly helpful. There are ways to maximise your university fair experience! In order to make the best of your university fair experience, here's a few tips:
Don't just turn up and grab every flyer you can find and run home. Try to do some research in advance, and decide which institutions interest you. Have a look at the INOMICS website for information about programs and institutions.
Be sure to talk to representatives directly to get a feel for the programs on offer. This is an opportunity to ask questions and get personalized answers, and particularly useful when the university you're interested in is far away from where you live.
Don't forget to ask about things such as student financing, accommodation, teaching style. The application process is important, but it's also useful to get a feel for what it will actually be like to study somewhere.
There are a number of country-specific websites that showcase the university fairs on offer, such as the DAAD homepage for Germany or UCAS in the United Kingdom. If you're considering an MBA, INOMICS can also give you information to find the best European business schools and MBA programs.
If you are interested in studying abroad, check out the best PhDs and Masters programs on the INOMICS website.