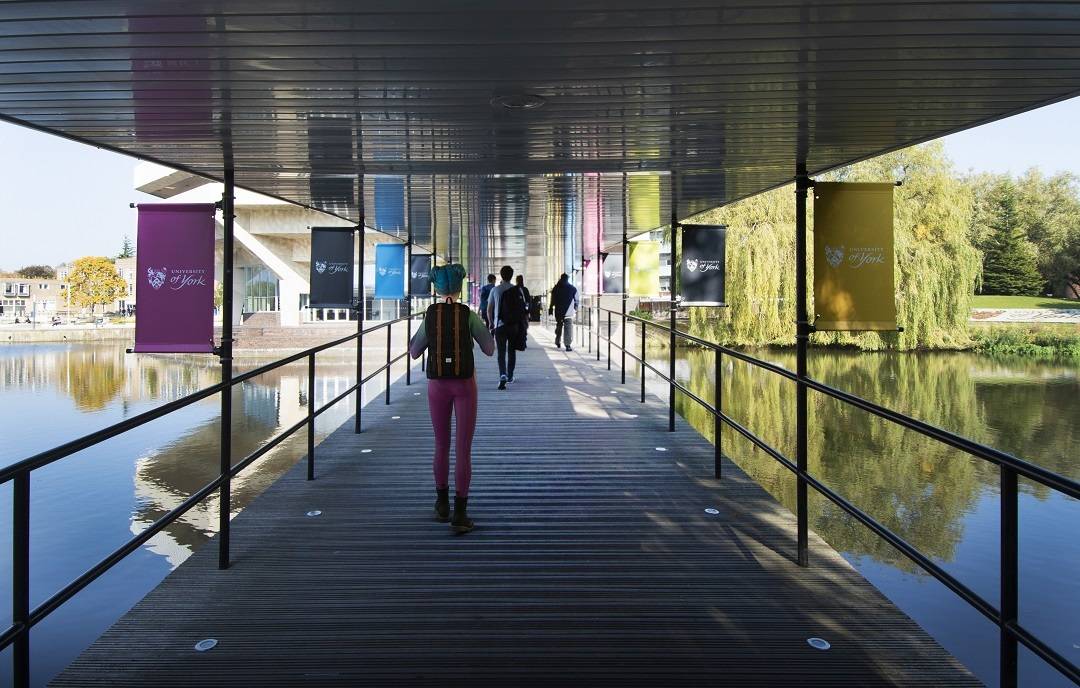 Campus Reviews
Why study at the University of York, United Kingdom?
Read a summary or generate practice questions based on this article with the new INOMICS AI toolhere.
The beautiful, historic city of York in the UK is both a charming location and the home to one of the most highly regarded teaching and research institutions in the country, the University of York.
The university welcomes students in a range of fields and courses including a strong set of programs in economics.
Courses offered at the University of York
The University of York offers a broad range of bachelors, masters, and PhD programs through its Department of Economics and Related Studies. These include bachelors degrees in economics with options to add a second subject such as finance, econometrics, mathematics, history, philosophy, or politics.
Masters students will find traditional courses like economics, finance, and econometrics, as well as speciality programs like development economics, financial engineering, and health economics.
➲ Subscribe to find your ideal Master's program in Europe
For postgraduate research students, the department offers MPhil and PhD research degrees in either a 3 year program or a 1+3 program which includes both a masters and a PhD component.
➲ Subscribe to find your ideal PhD program in Europe
Research specialities at the University of York
The University of York is renowned for its research, including its economics department. Specialities in the department include real-world applications of economics principals such as health economics, with researchers analysing the economic impact of healthcare policy, health technologies, and investigating informed decision making in global health policy.
Other topics of interest include political economy, looking at the interface between politics and economics, as well as econometrics, macroeconomics and finance, economic theory including game theory and the theory of general equilibrium, and applied microeconomics looking at areas such as social networks, child outcomes, policy interventions, parental time investments, and wage gaps.
Tuition fees at the University of York
As a UK university, there are considerable fees to pay to study at the University of York – although nowhere near as much as a US university would cost. There are also funding and scholarships available from the university to help students pay for their fees.
For undergraduates, the amount you will pay depends on various factors but primarily on whether you are a UK citizen or an international student. UK students can expect to pay around £9,000 per year in tuition fees for each of their three years of study. International students can expect to pay around £18,000 in fees per year.
Postgraduate students can expect to pay between £8,000 and £9,000 per year depending on the course if they are UK citizens. International students can expect to pay between £18,000 and £22,000 per year.
The city of York and costs of living
The city of York, once known by the Vikings as the Kingdom of Northumbria, is a city of fairytales. Its location between the two rivers Ouse and Foss, and its mild climate have meant it has always been incredibly sought-after spot. And while the times changed, York is still as captivating as it has ever been. Fortress towers and medieval walls are just a small bit of York's architecture. The little paved routes, called Snickleways, lead you from one fascinating story to another. The Shambles, however, is where the real magic happens, with its boutique stores and hidden tearooms.
One time every year the city goes back to its roots and celebrates Medieval times with the annual Assize of Ale pub-crawl. Those looking for more contemporary culture will enjoy the Aesthetica Film Festival or the York Open Studios. And in terms of food, the city has two delicacies you absolutely must try – Orange-chocolate and York ham.
As it is a desirable city, York is not the cheapest place to live. You can expect to pay around £750 per month to rent a single bedroom apartment in the city center, or you can find cheaper options to share with other students. The university also has its own accommodation available, and good news for international students – anyone who pays overseas fees is guaranteed accommodation each year.
Campuses of the University of York
Among the sixteen thousand students, you will find nine colleges at the University of York. The nine colleges are divided between the two campuses – Heslington West and New Campus East. The West campus owns the famous Heslington Hall, Greg's place and of course the campus lake. Every 7 minutes there's a bus that can take you straight into town, where you will probably be spending quite a lot of your weekend.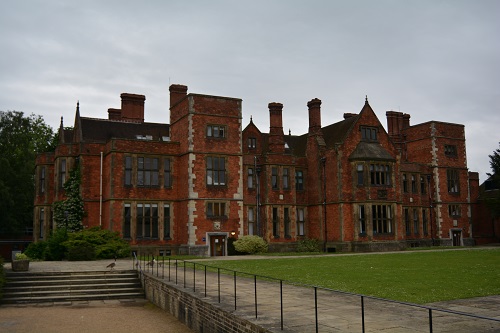 If Heslington West is in the spirit of Medieval York, then the New Campus East is a work of modern art. This university village lies on the outskirts of York, but is nonetheless flourishing with all kinds of shops, sports halls, restaurants, libraries and common areas, all made for students. It's no wonder that the Department of Theatre, Film and TV moved to its newly equipped home in the East.
Vanbrugh, Alcun, Derwent, James or Constantine college – each of them has pros and cons but all colleges have a common purpose – creating a sense of belonging. They also have active sporting teams and events to encourage camaraderie.
Student activities at the University of York
York students are competitive not only in sports, though. There exist more than 200 student societies from dance societies to student Think Thanks, to Biosciences society, and even to a Hummus Appreciation society. The Give it a Go program gives you a trial period to try many societies before you make any promises.
The volunteering opportunities are another option for students interested in giving up a bit of their time for a good cause. York students like their voices loud and clear, and a small, yet devoted group, is responsible for transmitting those ideas and concerns to the right places. As you may already know, student well-being is a top priority at the UoY and with everything going on around you, sometimes you might lose your way. Although you might be away from home or your friends, know that there's always someone you can talk to at UoY.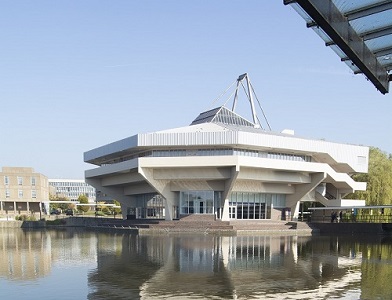 And speaking of traditions, the student radio of York was the very first independent radio in the UK. In fact, York is spoilt when it comes to student radio. Also worth a listen are York TV-station, the Lemon press, as well as Nouse and Vision. The whole atmosphere is pretty inclusive, and students from all degrees are welcome in the student media. After all, if you are a student at the University of York, you are studying in one of the top 5 research universities in the UK.
A current student's perspective on the city
"York, for me, is perfect," said Tim Drew, a senior student at the University of York. "It has everything, a busy city with all the beautiful sights you'd want but also a quieter side to relax in. Some may say the campus of the University is weird, with its modern buildings and quirky spaceship shaped central building, but I just think that adds to the charm.
"For me I couldn't have chosen a better place that fits my love for cities, my love for beautiful locations and most importantly my love for photography and history. I think you'd find it hard to find a place that is as close to the history of the city as York. Everywhere you walk you see Viking, Tudor and medieval influences. The city is even completely surrounded by the old medieval city wall, keeping all that history together.
"Studying and living here is the best choice I've made and the city never fails to entertain, surprise and motivate me to improve my photography and to discover more about my degree."
➲ Discover all study programs in the UK
Also Interesting

How To Find The Right Exchange Program

Exchange programs allow students to study at a different institution as part of their degree. Typically, students will use this opportunity to study abroad at a foreign partner of their home institution, though exchange programs can sometimes take place in the same country. Regardless, these programs are a fantastic way for students to broaden their horizons, take specific courses at another institution, and study abroad without committing to living multiple years in another country.

Which Concentration Should You Choose For Your Master's Degree in Economics?

If you're planning to study economics at a Master's level, then you may have the opportunity to pursue a concentration, sometimes also referred to as a major. While rarer, some PhD programs may also offer concentrations, though many are already specialized degrees (or require you to have your own research agenda).

The GRE is changing: ETS to streamline the test in September 2023

The Graduate Record Examinations, more commonly known as the GRE, is one of the most important standardized tests in the world for admission to post-Baccalaureate programs. It's very often required by universities when considering admission into their Master's or even PhD programs.