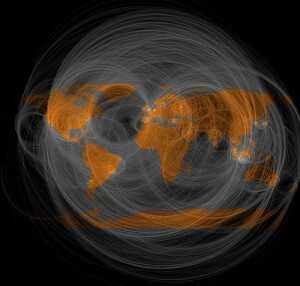 30 Top Twitter Feeds in Political Science
Following our highly discussed list of 30 Top Twitter Feeds in Economics and Finance, we wanted to keep the conversation going by sharing our selection of top Twitter feeds in political science. This list includes academics, researchers, journalists and many others who focus on political science, politics, international relations, public policy and related fields.
Some of these are big names, others are less well known, but all of them are worth following. We know that there are many other worthy Twitter feeds out there, so please feel free to share your additions in the comments section or on Facebook! Moreover, this list is in alphabetical order based on Twitter handle and in no way prioritizes one Twitter user over another.
If you are interested in finding jobs, programs, conferences and other opportunities in the area of political science, head to INOMICS and browse our extensive listings!
Photo credit: Eric Fischer
Also Interesting

Working From Home and the Future of Remote Work

The remote work revolution The number of employees working from home in many countries was increasing even before the coronavirus forced our hand.

What is Supply-side Economics?

Its defining feature lies in the assumption that production, rather than demand, is the primary factor in creating and sustaining economic growth. To that end, its proponents advocate the lowering of taxes and removal of regulation. Less taxation, they claim, means more profits for businesses, who, freed of red-tape and compelled by self interest, can reinvest their increased earnings, generating a larger supply of goods and jobs. It's thus that the economy grows - tax cuts pay for themselves.

The Life of Rational Economic Man

However, despite pillaging the planet and endangering our existence, we still find time for solidarity and charity, betraying a nature seemingly as generous as it is destructive. Recent events draw attention to this paradox, Coronavirus triggering swells of heart-warming community spirit as well as the hoarding of toilet paper.