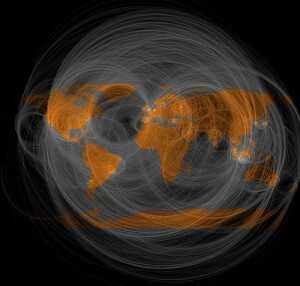 30 Top Twitter Feeds in Political Science
Following our highly discussed list of 30 Top Twitter Feeds in Economics and Finance, we wanted to keep the conversation going by sharing our selection of top Twitter feeds in political science. This list includes academics, researchers, journalists and many others who focus on political science, politics, international relations, public policy and related fields.
Some of these are big names, others are less well known, but all of them are worth following. We know that there are many other worthy Twitter feeds out there, so please feel free to share your additions in the comments section or on Facebook! Moreover, this list is in alphabetical order based on Twitter handle and in no way prioritizes one Twitter user over another.
If you are interested in finding jobs, programs, conferences and other opportunities in the area of political science, head to INOMICS and browse our extensive listings!
Photo credit: Eric Fischer