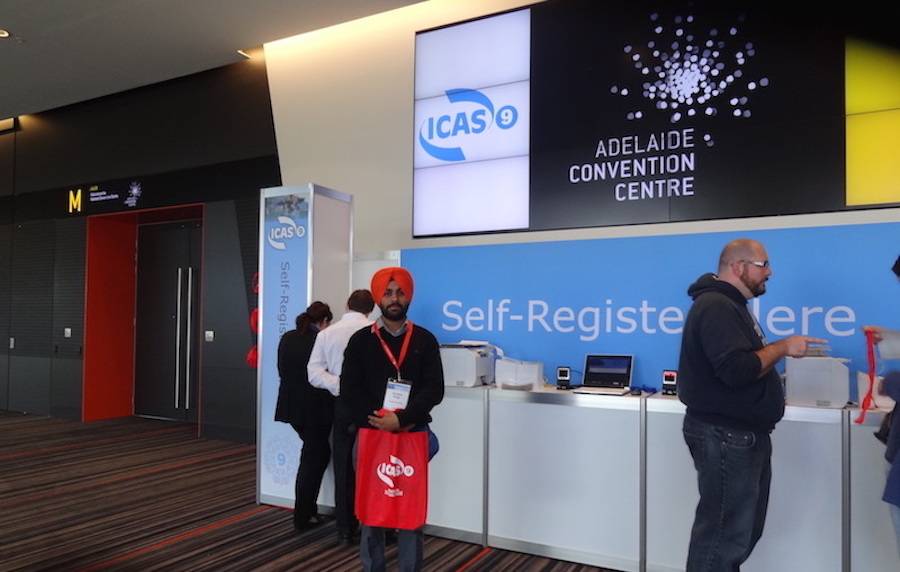 Conference Testimonials - Sarbjeet Singh from India
INOMICS supports students and researchers in attending conferences with a €500 grant
Hear their perspectives on attending conferences and what advice they have to give other academics
---
Every year INOMICS runs a contest which offers a €500 grant to students and researchers who want to participate in the academic conference of their choice. Attending conferences is a key way for young researchers to grow their careers, learn from others in the field and present their own work to an academic audience, so that the community can benefit from hearing their perspectives. INOMICS wants to support students and researchers by making available this grant to cover registration, travel or accommodation costs of attending their dream conference.
---

---
The participants last year included a large number of exceptional students and researchers who have attending conferences in a variety of different fields. The contest was very positively received and we are therefore running it again for the year 2017. To take part in the contest, click here.
Now we'd like to introduce you to some of last year's contest participants and hear from them about their conference experience.
---
Sarbjeet Singh, from India
How has INOMICS contributed to your career development?
INOMICS provides good opportunities in all subjects. INOMICS has lots of knowledge for students and researchers who want to achieve something extra in their own field. Daily updates of INOMICS make it a centre for learning, as I do not need to go to another website to find activities related to my subject. Overall it is very good source of information for all types of learners.
Tell us about your ideal conference experience.
ICAS is held every two years. This year it was held in Adelaide, the capital of South Australia, from 5th to 9th July 2015. Nearly 1000 participants attended ICAS9, from some 60 countries. There were large numbers from Asia, Europe, North America, and Australia as well as some participants from other continents. My experience was so exciting for a beginner. The presentation went very well. I got many good suggestions on my presentation and gained good experience by sharing ideas with research scientists. It is well said that knowledge increases by sharing, so hopefully this conference brought some new insights that can help me pave my way in the direction of anthropology in the future. This was all made possible with the help and support of ICSSR (Indian Council of Social Science Research) which encourages and promotes young scientists to share their views with intellectuals at the higher level of conferences. I hope ICSSR will provide such good opportunities for research scholars and faculties in the future.
What one piece of advice would you give to your peers to advance their academic careers?
I think that I am not yet in the position where I can give advice to anybody. But I think from my own personal experience that everyone has the ability to do something better in their life. But to make sure of that, one has to have a good source of knowledge and opportunities where people can get to know about their career path and learn about the subject in which they are interested. I would like to give one piece of advice to my friends that if you want to succeed at anything in your life, you have to be focused on that particular goal which you have proactively set for yourself.
---
Thanks to Sarbjeet for sharing these insights with us! Don't forget to check out our page for more information on the 2017 conference grant competition.
Also Interesting

The Economics of Star Wars

Star Wars probably needs no introduction here. One of the largest entertainment properties of all time, it has grown far beyond its (humble?) beginnings on the movie screen. Now, we can learn about "a galaxy far, far away" through books, comics, TV series, video games, and more.

Pop Economics: Economics through the lens of pop culture

So, the economy is in crisis. Well, when is it not? The global economy is becoming like that one histrionic person that is always miserable, in shambles and crying for attention.

The Post-Pandemic Recovery of the Economics Job Market

The outbreak of COVID-19 created a worldwide recession, and many people experienced reduced work hours or unemployment because of it. Economists were not immune from this. In early 2021, INOMICS reported that one third of economists (especially those in the Global South) faced negative impacts on their careers due to the pandemic. Most affected were economists working in the private sector, though economists in the academic sector faced other issues.
You need to login to comment