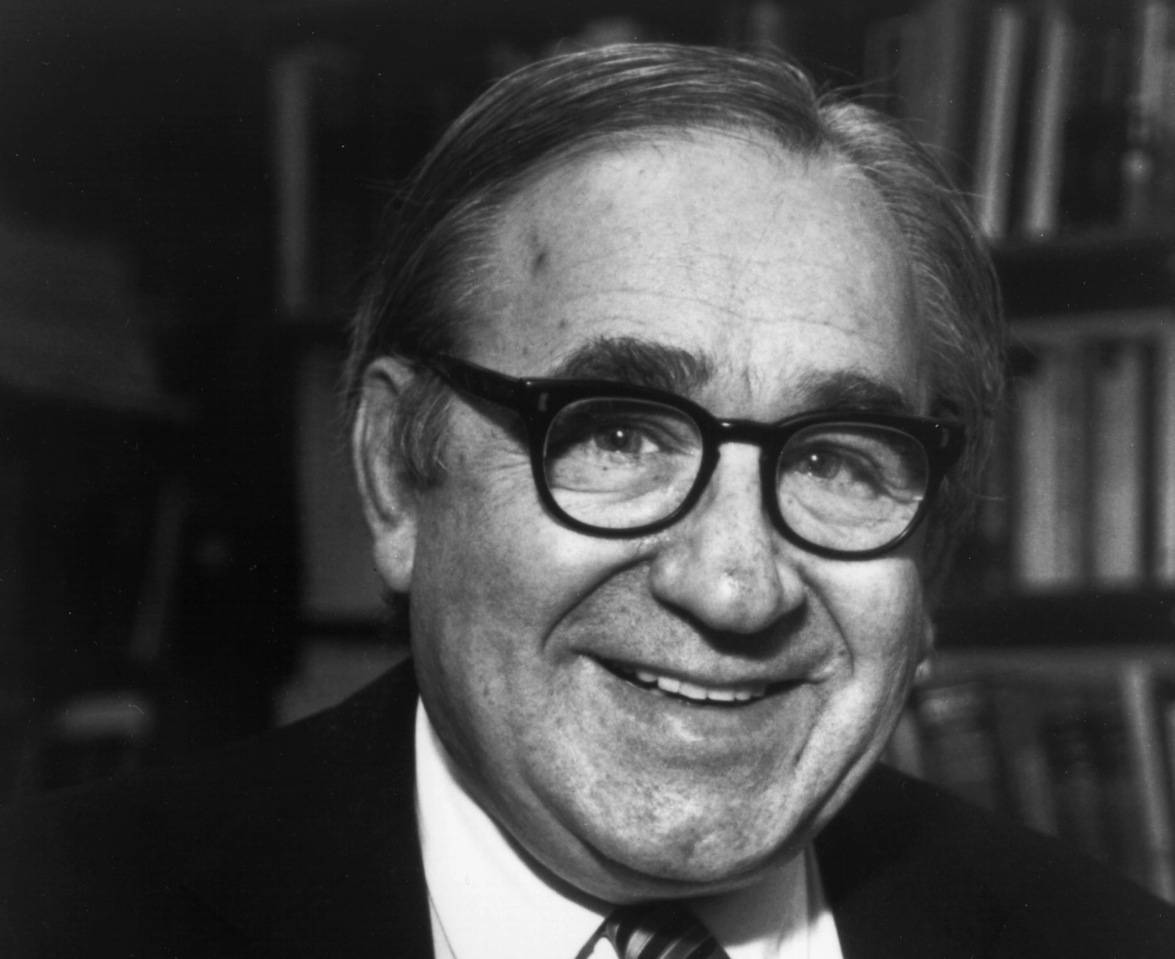 In Memory of Robert Fogel
We are sad to share the loss of a great economist yesterday. Robert Fogel, Nobel Laureate (1993, with Douglass North) passed away yesterday at the age of 86. He was a Professor at the University of Chicago Booth School of Business and Founding Director of the Center for Population Economics.
His research was primarily in economic history, particularly a subsection thereof known as "Cliometrics," which is the application of quantitative methods to the study of history. This field was popular as he emerged from his graduate studies and he is often referred to as one of the fathers of the discipline.
In his autobiography he describes his motivations behind the study of economics and history as the,
"naive belief that by combining the study of history and economics I would quickly discover the fundamental forces that had determined technological and institutional changes over the ages and that such knowledge would point to solutions to the current problems of economic instability and inequity."
He started his academic journey with a Bachelors Degree in history and economics from Cornell in 1948. After a brief stint with the Communist Party, he returned to university for a Masters (Columbia, 1958) and a PhD (John Hopkins, 1964).
Dr. Fogel made his break in the 1960s with his research on the railroad's economic impact of railroads at the end of the 19th century, which culminated in his 1964 book Railroads and American Economic Growth. After this, he applied a similar model to the economics of slavery in the United States, naturally a very controversial topic. Two books emerged from this research, first, Time on the Cross: The Economics of American Negro Slavery (co-authored by Stanley Engerman) in 1974, followed by Without Consent or Contract: The Rise and Fall of American Slavery in 1989.
His Nobel Memorial Prize in Economics, together with Douglass North of Washington University St. Louis was awarded for "for having renewed research in economic history by applying economic theory and quantitative methods in order to explain economic and institutional change."
His obituary on the University of Chicago website can be found here.
Also Interesting

Making Money With Your Degree

High-Salary Career Options for Economists

Before you start considering what crazy lucrative job you are going to get with your economics degree, consider this fact: a lot of rich people don't like their money. Many complain about not knowing what to do with it all, yet simultaneously having huge anxiety they'll lose it. They moan about their friends treating them like walking bank accounts, being judged for not looking the part, and no longer being able to visit - how to put it delicately? - less refined establishments.

What is Supply-side Economics?

​Supply-side economics. Since its conception in the 1970s, debating its merits – or lack thereof – has been at the heart of political discourse, demarcating Republican from Democrat, Tory loyalist from Labour devotee, and informing not just an economic outlook, but a world view.

Reading During the Pandemic

The Best Behavioral Economics Books

The current circumstances can be tough: being isolated from families and friends is difficult, and having to spend most of our time inside isn't particularly healthy. However, there is one thing you can spend a lot of time doing which will improve your quality of life exponentially: reading! If you're on the hunt for a behavioural economics program, or if you're currently studying and just want to make sure you stay in the know, it's definitely worth browsing some of the best books which have been written on the subject over the last few years.