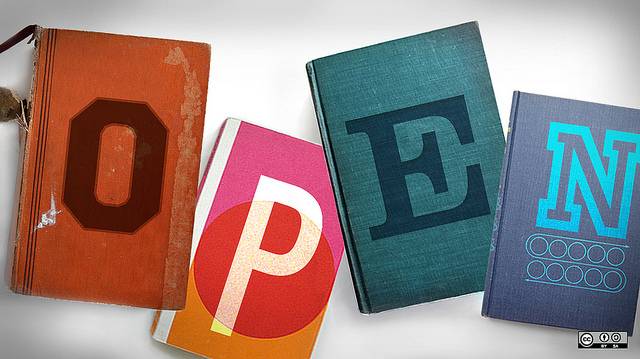 MOOCs and Economics Education
Last year I wrote a post on whether free education would replace the skyrocketing tuition fees being faced around the world. A year later and this topic has expanded so much that it has a name: MOOCs – Massive Open Online Courses – and there are, literally, millions of them and the trend is growing fast, as illustrated by this 'MOOC Timeline'.
As a discipline, economics is well represented. The virtual opening of Marginal Revolution University in September 2012 is just one prime example of this. MR University is an open access site currently offering five MOOCs within economics. It is run by prominent economics bloggers (Marginal Revolution Blog) and George Mason University Professors Tyler Cowen and Alex Tabarrok. It offers participants the option to simply follow along with the material or to complete the lessons and a final exam for a certificate.
One of the front-runners in the MOOC field is Coursera, which has an entire section devoted to Economics and Finance MOOCs. Listed on their site you can find over thirty courses being offered by professors at well known universities in the US, China, Mexico, Canada, and Australia with titles including Model Thinking, Economic Issues, Food & You, and Generating the Wealth of Nations.
Similar in style, albeit smaller (400,000 users compared to Coursera's 2.7 million), Udacity has also started making moves in the field of MOOCs. Their founders all come from computer science and engineering backgrounds, but they are offering some mathematics and statistics courses, although nothing directly in the field of economics.
A non-profit project coordinated by Harvard University and the Massachusetts Institute of Technology (MIT),edX is using the prestige behind its founder's names to offer university level courses to the masses. The site currently offers courses from the two founding institutes as well as the University of California – Berkley, with additional institutions lined up to start offering their courses later this year and next year, including some international institutions from Canada, Australia, Switzerland, and the Netherlands. EdX's current economics-related courses include: an intro to statistics and a course on development economics.
Another major player in the field is the Khan Academy – a non-profit backed by individual donors, as well as high-profile donors including the Melinda & Bill Gates Foundation and Google, but not tied to any universities or university professors. They have made their name by expanding outside of higher education and targeting high-school students as well. Its economics courses include: micro, macro and finance and capital markets.
As the examples above show, MOOCs are appearing across a number of platforms ranging from individual professors opening up their courses for the masses, to sites created solely for the purpose of hosting MOOCs, to Universities banding together to offer some of their curriculum in this format.
One thing that almost all of these courses have in common (other than being online and catering to audiences in the hundreds of thousands!) is that the information learned is not transferable to a degree program. Some offer completion certificates, but professionals are still up in the air as to the value of such a certificate. This means that for now at least, these free alternatives, while providing useful information from reliable sources, are purely for personal growth.
Image Credit: opensourceway
Also Interesting

The INOMICS Awards 2022

Based on aggregating the total interest in offers publicized on INOMICS during the previous year (see methodology) winners were chosen across 7 different categories. In each category, we identify the Top 3 institutions as well as those in the Top 20, listed in no particular order.

The Value of Nature's Services to Modern Economies

These factors of production from nature hold the core of all economies' potential output, which therefore makes our economy dependent on the life-support systems of our planet. Even businesses seemingly removed from raw materials - like software-as-a-service companies - depend on power generated from natural sources.

How the Crisis is Opening Opportunities for the Profession

COVID-19 and the Economists' Redemption

In summary, your majesty, the failure to foresee the timing, extent and severity of the crisis and to head it off, while it had many causes, was principally a failure of the collective imagination of many bright people, both in this country and internationally, to understand the risks to the system as a whole.