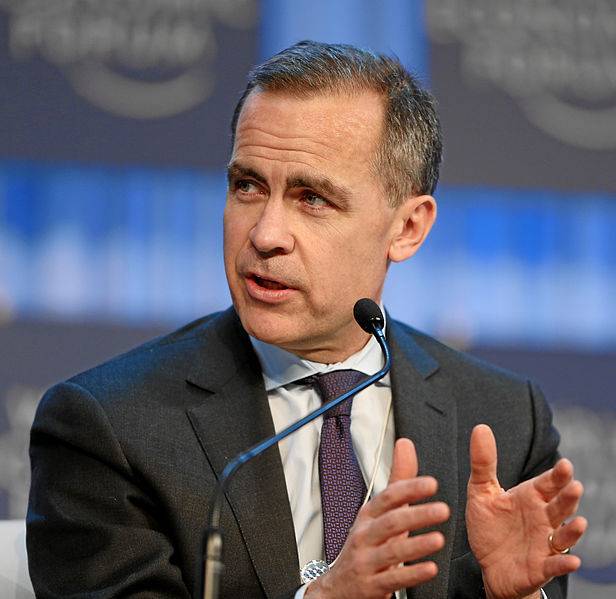 The Merit of Economists Goes Beyond Nationality: Example of Mark Carney
Today, on July 1st, Canadian-born Mark Carney is to assume governorship of the Bank of England. In a show of professional meritocracy, the BOE is the first central bank to hire a foreign economist as its director. Carney is the first non-Briton to be appointed to direct the BOE since Bank's establishment in 1694.
Carney's professional credibility as a central banker stems from his performance at the head of the Bank of Canada and his role as chairman of the financial stability board of the G20. A graduate of both Harvard and Oxford, Carney is widely seen within professional circles as having played an instrumental role in Canada's navigation of the global financial crisis thus far. The UK is interested in Carney because of his professional qualities, which have outweighed the question of national citizenship for the first time in the BOE's history.
"Britain needs the very best at a time like this and in Mark Carney, we've got him. Mr. Carney is unique amongst the potential candidates in combining long experience of central banking, huge international credibility in economics, deep expertise in financial regulation and a firsthand experience of private sector financial institutions. He is acknowledged as the outstanding central banker of his generation" said Chancellor of the Exchequer George Osborne, the man responsible for nominating Carney in November of last year.
Nevertheless, the deal's detractors have cast some skepticism on Carney's coming tenure. On December 16th, the Guardian ran an article expressing the idea that Carney's new ideas might turn up wholly insufficient results and that his proposed policy changes may not be much of a change at all.
In his new post, Carney will have more policy influence than his predecessors. The Bank of England will be given expanded financial regulatory powers starting in 2013, such as the ability to set bank capital requirements. This will allow Carney to employ some of his expertise gained at the G20. His primary stated concerns are deflation and price stability, as well as adequate regulation of the financial sector, especially concerning the Too-Big-To-Fail issue.
Among OECD countries, Canada is the member nation who has best managed to navigate the crisis, having contained the fallout of 2008 through prudent financial regulation and monetary policy which focused on counteracting deflationary fears. Leverage was kept at a minimum and by 2011, Canadian job losses experienced during the crisis had been completely recovered. Among the results of the Canadian economy's weathering the economic storm, is an increased worldwide interest in poaching Canada's most talented economists. Carney in no exception to this trend.
Photo: Wikimedia
Also Interesting

Career Advice, Study Advice

Top YouTube Channels to Learn Econometrics and Economics

Despite the easing of Corona-induced restrictions in certain places around the world, many universities and centers of learning remain shut, and will likely stay so for some time. For the foreseeable future then online learning will fill the void and become the default means of study. Yes, these are strange times. If you aren't already incredibly familiar with Zoom/Whereby/Skype we advise you to download them all now!

Survey: Is "To Whom It May Concern" Acceptable on a Cover Letter?

If you've ever researched how to write a cover letter, you probably know that career experts from all over the internet agree you should never address your cover letter with a generic introduction like "To Whom It May Concern."

The Lives and Livelihoods Fund

Four years ago, the world adopted an ambitious set of Sustainable Development Goals (SDGs) designed 'to end poverty, protect the planet and ensure that all people enjoy peace and prosperity by 2030'. Despite rising life expectancy and the eradication of many endemic diseases, more than 400 million people in the member states of the Islamic Development Bank (IsDB) still live in absolute poverty, subsisting on less than US$1.90 per day. It is, perhaps, these countries that face the greatest challenges in fulfilling the SDGs.