Deadline for paper submissions
Deadline for participant registration
CALL FOR PAPERS
11th GEP-China Conference
Globalization with Chinese Characteristics: The Belt and Road Initiative and International Trade Policies
1–2 November 2019
University of Nottingham Ningbo China (UNNC)
Submission Deadline: August 31, 2019
The 11th GEP-China Conference on 'Globalization with Chinese Characteristics: The Belt and Road Initiative and International Trade Policies' will be held in Ningbo on the 1st and 2nd November 2019 at the University of Nottingham Ningbo China (UNNC). The Conference is jointly organized by the Nottingham-Ningbo Centre for Research on Globalisation and Economic Policy (GEP China), and the Fudan Institute of World Economy (IWE). GEP China and IWE promote research, in particular among scholars based in Asia, on policy-relevant economic issues linked by the broad themes of globalization and the Chinese economy.
The program committee invites empirical and theoretical contributions on all key aspects of China's trade opening and trade policy, and especially on the economics of the Belt and Road Initiative (BRI). Quantitative analyses of the impact of BRI on income, welfare, inward and outward foreign direct investment, and the spatial distribution of economic activity within China are particularly welcome.
KEYNOTE LECTURES
Justin Lin, Peking University
Peter Egger, University of Zurich
Guanghua Wan, Fudan University
Klaus F. Zimmerman, University of Bonn
INVITED SPEAKERS
Paulo Bastos, World Bank
Cheng Dazhong, Fudan University
Kevin Lee, University of Nottingham
Chris Milner, University of Nottingham
Douglas Nelson, Tulane University
Richard Pomfret, University of Adelaide
Yifan Zhang, Chinese University of Hong Kong
PROGRAM COMMITTEE
Simon Appleton, University of Nottingham (UK & China)
Luo Changyuan, Fudan University
Paolo Epifani, University of Nottingham (UK & China)
David Greenaway, University of Nottingham
Guanghua Wan, Fudan University
PAPER SUBMISSION
Authors are invited to submit a paper or an extended abstract (written in English and in PDF files) to GEPChina at: GEPChina@nottingham.edu.cn, no later than 31 August 2019. Authors of accepted papers will be notified the decision made by the program committee no later than 15 September 2019. No submission or registration fee is required, and the University of Nottingham Ningbo China will cover in country travel and accommodation expenses to the authors of papers included on the conference program.
IMPORTANT DATES
Submission deadline: August 31, 2019
Notification of review results: September 15, 2019
Registration deadline: September 30, 2019
Conference event: November 1-2, 2019
ASSOCIATED JOURNAL SPECIAL ISSUE
Papers accepted for presentation at the 11th GEP - China Conference will be invited to submit to a Special Issue of the Review of International Economics (subject to normal refereeing).
Contact
For questions and support, please contact Stephanie Zhao at:
Stephanie.Zhao@nottingham.edu.cn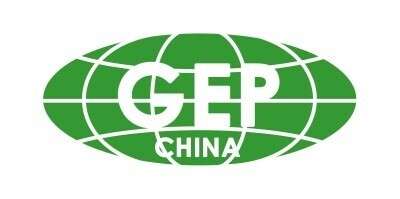 Deadline for paper submissions
Deadline for participant registration