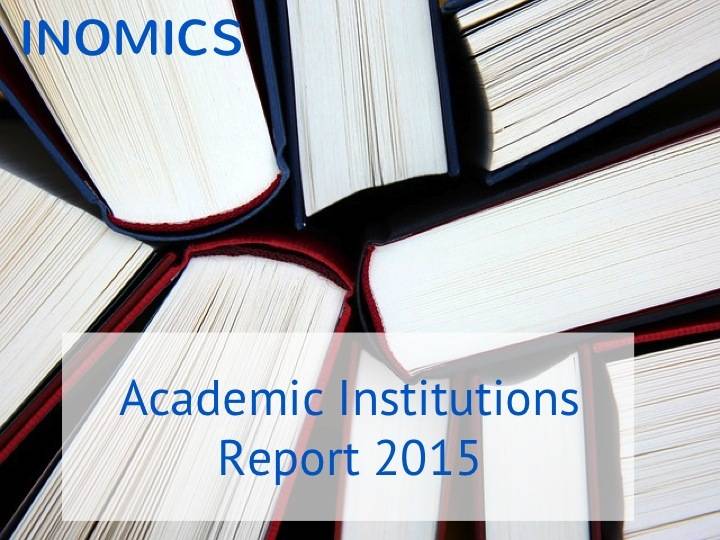 Best Countries to Work in as an Academic: Research Findings
For people looking for a job in the private sector, there are numerous sources of information about best places to work, like Fortune Best Companies or Best Places to Work by Glassdoor to name just two.
But while there is a growing pool of information about the corporate world, there is a distinct lack of research about the best places to work in the world of academia. The closest substitutes are the many university rankings published each year, but when choosing a workplace, reputation is not the onlyfactor that is important when making a decision, although it is one factor, as you'll see in the report. Inspired by the feedback from our users, who represent a good core sample of the academic world globally, earlier this year we ran the "INOMICS Academic Institutions Survey", where, among other questions, we asked the respondents about their experiences in their respective academic institutions. We grouped the results according to the countries and positions of survey participants (we are planning to release institution-related rankings in the near future. Meanwhile you can see individual reviews here).
Figure 1. Countries rated by academics as best to work in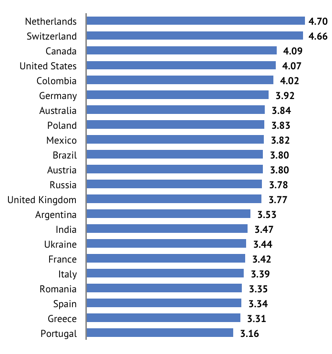 Source: INOMICS Academic Institutions Report 2015
Today, we would like to share this insight with you! When reading, keep in mind that although the ranking is based on the personal experiences of the respondents, the aggregated results show clear trends. Therefore we hope that it will help you in your future career decisions as an (aspiring) academic!
You can download the full report here. If you have any questions or suggestions concerning the report, please contact us at media@inomics.com
Also Interesting

When to Start Looking for Young Professionals

Job market seasons vary by country and industry, but summer and Christmas time generally stand out as quiet seasons. Often, it causes frustration for fresh graduates, who are exiting universities at both of those times. If some will be lucky enough to have an offer in their hands before the graduation party, more will still be uncertain about their start moving into professional life.

Academic Jobs and Salaries in Italy

Many believe that once one decides to follow an academic career path there is no way out. Working at a university is not only said to bring you respect and stability, but also a gradually increasing income. How high the latter might get obviously depends on many factors, such as your qualifications and the institution you graduated from, as well as the country where you are teaching.

Professor Rating: Is It Students' Business?

In recent months the INOMICS blog has featured a series of posts about rankings of departments and universities. Traditionally, ranking has practically been an academic discipline in itself, with big names like QS, the Times Newspaper and in Economics the citation listings compiled by REPEC, dominating the field. However a trend towards a kind of "crowd-sourcing" of ranking has started to appear.