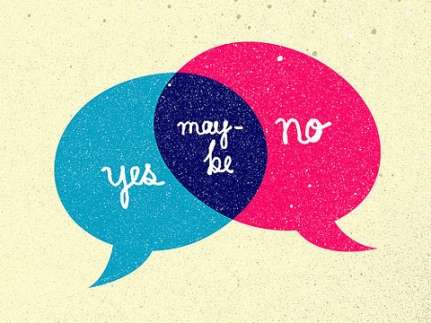 Should You Get a PhD in Economics? Links and Resources
After finishing high school many students think of applying for university and getting at least a Bachelor's degree. After 3 to 5 years of studying some choose to take their first degree and join the job market, while others decide to continue in university to complete a Masters Degree or even a PhD through additional academic and/or applied research. If you are thinking about taking this final step and doing your PhD, but you are still not sure whether it is right for you, check out the links below to see what you can expect from a PhD program.
1) General ideas about doing a PhD and your prospects after graduation in "Considering Graduate School in Economics?" by Bill Craighead, Wesleyan University.
2) Why a PhD can be a source of dissatisfaction and the negative aspects of obtaining this degree. A little bit less optimistic view-point from The Economist in their article "The disposable academic".
3) Econ PhD: the level of math abilities and how high your GPA needs to be to enter a competitive program. These and some other useful information can be found in "A Guide for Undergraduates Considering a PhD in Economics" from Dick Startz, Professor of Economics UC Santa Barbara.
4) If you want to do a PhD but you are not sure if you can find an exciting thesis research topic, read the article"Ph.D. Thesis Research: Where do I Start?" by Don Davis from Columbia University.
5) Want to know how much Economics PhDs earn? Have a look at a snapshot from the "Survey of the Labor Market for New PhD Hires in Economics 2011-2012" or our Economics Job Market Report 2012.
6) Last but not least, if you have decided to pursue a PhD in Economics, but still haven't found one, check out the selection of PhD courses and scholarships currently offered on the INOMICS website to find your perfect match.
Photo Credit: Visionello
Also Interesting

Top Economics Podcasts

Podcasts are a great way not only to enrich your knowledge, but also to look at an already familiar matter from a different perspective. Normally, podcasts are issued in the style of lectures, talks, interviews or just short commentaries, and cover either current economic issues or pure academic topics.

Top YouTube Channels to Learn Econometrics and Economics

Despite the easing of Corona-induced restrictions in certain places around the world, many universities and centers of learning remain shut, and will likely stay so for some time. For the foreseeable future then online learning will fill the void and become the default means of study. Yes, these are strange times. If you aren't already incredibly familiar with Zoom/Whereby/Skype we advise you to download them all now!

Job Market for Economists in the US

A big part of ASSA Annual Meeting (check out our post on 2012 ASSA Annual Meeting held in Chicago) is the role that it plays in the life of a PhD economist searching for their first job. Although some graduates choose less conventional ways of approaching the Job Market, for most graduating PhDs, the meeting is where they meet with potential employers, strut their stuff, present their Job Market Papers (JMP) and hope to the high heavens for a fly-out, and, after that, an offer – preferably at their number one choice.