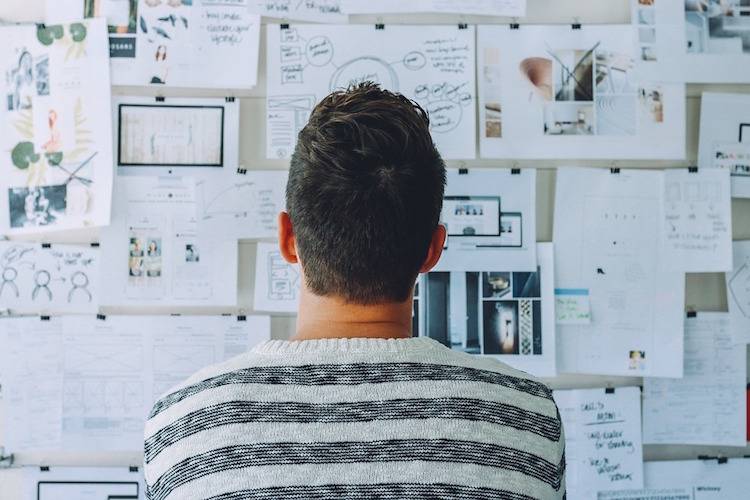 Top Economics Think Tanks and Research Institutes in the US
If you're studying or looking for work in the field of economics, you'll need to know about the best think tanks and research institutes. We've compiled a list of the top ten think tank in the US:
1. National Bureau of Economic Research (NBER)
Cambridge, Massachusetts
The NBER is a non-partisan organization which conducts research into all topics within economics, and disseminates its findings to academics and policy makers. They have a particular focus on quantitative methods, especially the development of statistical measures and the use of quantitative models.
2. Peter G. Peterson Institute for International Economics (IIE)
Washington, District of Columbia
Another non-partisan research institution, the PIIE focuses on the study of international economic policy, particularly in identifying policy approaches and practical ideas about how the forces of globalisation can be made to be beneficial for people around the world.
---

---
Washington, District of Columbia
A long-established institution which conducts research into public policy issues in the areas of economic studies, governance studies, foreign policy, metropolitan policy, and global economy and development.
4. Resources for the Future (RFF)
Washington, District of Columbia
An environmental policy advice organization which conducts research and analysis to provide information to help policy makers craft better policies regarding the use of natural resources and the environment.
5. Public Policy Institute of California (PPIC)
San Francisco, California
This California-based institution seeks to provide advice in the arena of public policy, including regarding topics such as climate change, correction and criminal justice, economy, governmental reform, health care, higher education, political engagement, and water.
6. American Enterprise Institute
Washington, District of Columbia
A public policy think tank which advises law makers in Washington in the areas of economics, foreign and defense policy, health care, education, politics and public opinion, poverty studies, and society and culture.
7. W.E. Upjohn Institute for Employment Research
Kalamazoo, Michigan
This highly specific think tank conducts research in the causes and effects of unemployment in order to assist and support the unemployed, and disseminates their findings to government and to the public.
8. Levy Economics Institute, Bard College
Annandale-on-Hudson, New York
A public policy research organization providing advice to US policy makers and business leaders, particularly by providing macroeconomic models and analyses of the US economy and other world economies.
Washington, District of Columbia
A research institution dedicated to reducing hardship among the most vulnerable people in society and promoting opportunities for all, through research into topics such as beginning and end of life, criminal justice, income and wealth, and nutrition.
10. Center for Economic and Policy Research (CEPR)
Washington, District of Columbia
Originally established in Europe, this research institution branched out to the US to continue its mission to promote high quality economic research and to disseminate its findings to decision makers. The center's network still extends across Europe, bringing together researchers from around the world.
---
For further job listings and careers advice for economists, see these articles:
>> Top Economics Think Tanks and Research Institutes in Europe
>> Top Economics Think Tanks and Research Institutes in Latin America
>> 30 Top Twitter Feeds in Economics and Finance
>> What to Do With Your Economics Degree: Career Paths for An Economist
Also Interesting

Top Interdisciplinary Summer Schools 2017: Social Sciences

When you're working on interdisciplinary topics, it's extremely helpful to have contact with other students and researchers in related fields. Getting to know people who are working in different academic disciplines to you gives you new perspectives on your research, as well as improving your communication skills and broadening your knowledge. So interdisciplinary summer schools are the ideal chance to interact with other students and get in practise at presenting your work to an interdisciplinary audience.

INOMICS Team

https://inomics.com

Top Economics Think Tanks and Research Institutes in Latin America

In the field of economics, many students want to eventually work in a think tank or research institution. That's why we're compiling lists of the best institutions around the world, and today we're looking at Latin America. 1. Centro de Investigación y Docencia Económicas (CIDE) México, Mexico

INOMICS Team

https://inomics.com

Top Economics Summer Schools 2015

Summer courses are a great way to broaden your knowledge, travel around the world and socialize with international students. Attending a Summer School is one of the ways in which you can efficiently combine the development of your knowledge and career with rewarding social activities. What is more, most Summer Schools are located right next to sandy beaches, hiking and cycling hotspots, water sports-friendly lakes and rivers, or cities where there is always something going on.

INOMICS Team

https://inomics.com