Program
Duration
12 Months
Fees
Regular fees: 2530 EUR
International Fees : 16500 EUR
Funding Options
The number of scholarships is limited and mainly targeted at students with excellent study results. Visit website for more info
Become a Data Analyst and provide solutions for societal challenges with the use of complex data sets. Add value to a team, company or organization with a combination of technical skills, knowledge about legal and ethical issues related to data science, and the ability to effectively communicate with professionals and researchers from different disciplines. Specialize by following one of four tracks: Business, Governance, Media, or Health.
Program and courses
Data Science and Society is a one-year multidisciplinary Master's program where you learn how to use data science methodologies to build upon the domain-specific knowledge you have already acquired.
You will learn how to:
Write code in python, R, and/or SQL to transform and visualize data and then identify patterns and gather insights from large and complex datasets.
Build, train, test and evaluate machine learning models. You learn to select the model(s) most appropriate for the data you have and the task you want to solve.
Translate the results of your machine learning analyses into actionable solutions and recommendations.
Use these tools and skills ethically within the EU laws and regulations for data privacy.
This program does not require prior knowledge on programming, data processing, or machine learning.
Tracks
Data Science and Society gives you the opportunity to specialize by offering four tracks: Business, Governance, Media or Health. Your track will be stated on your Master's diploma.
Business track
Work with real-world data from customers and businesses to build models that generate insights and recommendations to improve business strategy.

Governance track
Use data science methods that can minimize bias and provide explainable predictions. Work with data at local, national, and international scales to produce insights that can lead to fair, transparent, and sustainable governance and policy.

Health track
Harness the variety of data sources in the health domain (medical images, text, demographics, etcetera) to design and implement analyses that can be used to improve health and wellbeing.

Media track
Employ advanced signal processing and extraction techniques to generate insights about how people communicate to and with each other across a variety of mediums.
Career prospects
Data Science knowledge and skills are becoming more and more relevant in all domains of society. Companies and organizations therefore highly value employees that have this knowledge and these skills.
Graduates work or start for example as:
Data Analyst at Eneco
Consultant at Capgemini
Data Scientist at ABN Amro Bank
New Product Introduction Engineer at Tesla
Marketing Science Analyst at KLM
Alumni facts:
Gross monthly income one year after graduation: €3.617,-
Average number of months between graduation and first job: 4.3 months
Source: National Alumni Survey 2021 | n = 25
Start dates
End of August
End of January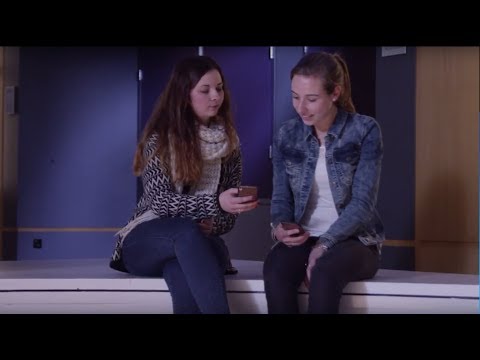 Program
Duration
12 Months
Fees
Regular fees: 2530 EUR
International Fees : 16500 EUR
Funding Options
The number of scholarships is limited and mainly targeted at students with excellent study results. Visit website for more info