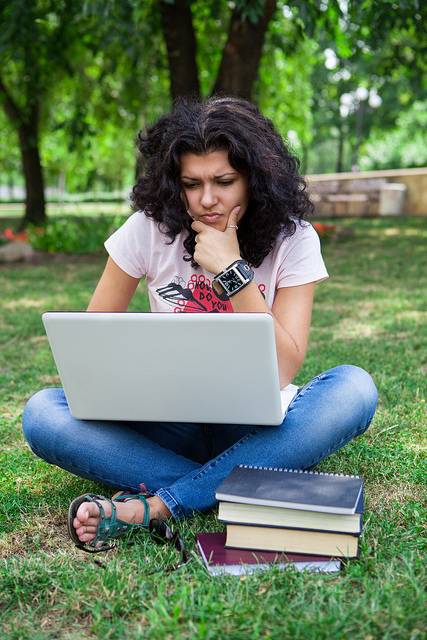 Quality Information Increases Student Interest in Universities
When a student chooses a program, it's not only a decision about a subject and place of study, but also a choice regarding future career. Such a choice has a big impact on students' dreams, plans, budgets and decisions that affect their personal and social life for at least the next 2 or 4 years.
On the other side, marketing departments at universities look for the best option to attract students to their programs. Decisions about media channels dominate their strategies – but what about the content? Which information is best to give to students so that they choose the right programs?
At INOMICS, we have thought about the best options to connect the needs of these groups by coming up with the new INOMICS platforms for Programs and Scholarships.
The new categories give advertisers the possibility to offer prospective students high-quality information about their university and specific programs being offered. Moreover, it gives institutions the chance to include detailed information about courses, funding options and even hints about the percent of international students and class size.
It has been proven that well informed students make better decisions and are more engaged with educational opportunities. At the same, it is known that high-quality leads are more valuable than untargeted advertising that results in low commitment from program applicants. Based on such information, our new products seek to give universities an opportunity to fully show their competitive advantage and state clear reasons why students should choose their institution for studying and developing their career.
Are you interested in promoting your Master's and PhDs programs to recruit high quality students? Are you interested in attracting high performing, committed students to your institution? Take a look at the opportunities INOMICS has to offer. Posting a program, posting a scholarship or combining these two options can give a clear boost to the number of applications and can help your university manage and promote its brand.
If you are interested, do not hesitate to contact us!
Photo credit: CollegeDegrees360
Also Interesting

Make Your Research A Success

5 Industry Skills I Never Thought I Would Use in my PhD

Approaching an economics PhD similarly to a job helps students complete the journey in good shape. In business, people think in terms of products, projects, and stakeholders. To create a product, one needs an idea and a team. To implement the idea, one needs to arrange the process and set the deadlines. To get the product to consumers, one should market it properly.

Top Summer Schools in Economics 2022

To help you choose your perfect course in economics, we hand-picked top summer schools taking place in 2022. The organizers from the list are currently recruiting. All the summer courses will take place online.

Into the Economist's Mind

The INOMICS Questionnaire: Fratzscher vs Miguel

Marcel Fratzscher: What is your favorite place on earth? Edward Miguel: It may be a little cliche, but my favorite physical location is the Big Island of Hawaii, on the Kona side. It's where my family (my wife and two kids) and I have traveled regularly over the past decade or so for our family holidays, so it's a place that holds many of our favorite memories and warm feelings. It is also a stunning landscape -- with mountains, lava and black volcanic rock all set against the Pacific. I dream about it often!