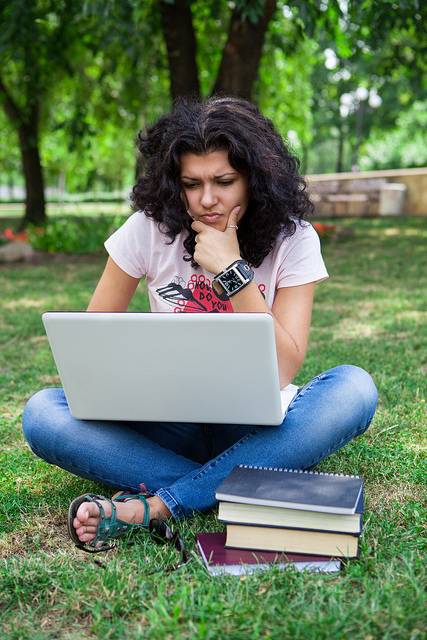 Quality Information Increases Student Interest in Universities
When a student chooses a program, it's not only a decision about a subject and place of study, but also a choice regarding future career. Such a choice has a big impact on students' dreams, plans, budgets and decisions that affect their personal and social life for at least the next 2 or 4 years.
On the other side, marketing departments at universities look for the best option to attract students to their programs. Decisions about media channels dominate their strategies – but what about the content? Which information is best to give to students so that they choose the right programs?
At INOMICS, we have thought about the best options to connect the needs of these groups by coming up with the new INOMICS platforms for Programs and Scholarships.
The new categories give advertisers the possibility to offer prospective students high-quality information about their university and specific programs being offered. Moreover, it gives institutions the chance to include detailed information about courses, funding options and even hints about the percent of international students and class size.
It has been proven that well informed students make better decisions and are more engaged with educational opportunities. At the same, it is known that high-quality leads are more valuable than untargeted advertising that results in low commitment from program applicants. Based on such information, our new products seek to give universities an opportunity to fully show their competitive advantage and state clear reasons why students should choose their institution for studying and developing their career.
Are you interested in promoting your Master's and PhDs programs to recruit high quality students? Are you interested in attracting high performing, committed students to your institution? Take a look at the opportunities INOMICS has to offer. Posting a program, posting a scholarship or combining these two options can give a clear boost to the number of applications and can help your university manage and promote its brand.
If you are interested, do not hesitate to contact us!
Photo credit: CollegeDegrees360
Also Interesting

The Lives and Livelihoods Fund

Four years ago, the world adopted an ambitious set of Sustainable Development Goals (SDGs) designed 'to end poverty, protect the planet and ensure that all people enjoy peace and prosperity by 2030'. Despite rising life expectancy and the eradication of many endemic diseases, more than 400 million people in the member states of the Islamic Development Bank (IsDB) still live in absolute poverty, subsisting on less than US$1.90 per day. It is, perhaps, these countries that face the greatest challenges in fulfilling the SDGs.

Best practices for every stage in the job recruitment process during Covid-19

Here we've compiled a list of tips and solutions to help make your recruitment plans more befitting. Job Advertising: Communication is key! Being as clear as possible in the job description in terms of the role, expectations and tasks to be performed, will help build a good rapport and trust with job applicants. Include flexible working hours, childcare, health insurance and the possibility to work remotely to incentivize applicants.

The Anxiety Epidemic

As has been recently documented on INOMICS, students across the world face a mental health crisis of unprecedented proportions. Columnist James Matthew Alston investigated the phenomenon, looking particularly at university responses - his conclusions made for tough reading.