1st Unicredit Foundation Research Grant on Education – 1 Grant Worth €200,000
Scholarship
Duration
36 Months
Type
Research/project funding
Funding Amount
200000 EUR
Destination Country of Applicants
Hungary, Slovenia, Czechia, Germany, Bosnia & Herzegovina, Italy, Slovakia, Bulgaria, Austria, Croatia, Romania, Serbia
Now open the call for one grant to support education research projects that will contribute to the improvement of education, in any country of the UniCredit Group perimeter*. The grant is worth € 200,000 (gross of taxes) for a duration of maximum 3 years.
The competition is open to researchers of any nationality from any university worldwide. Principal Investigators (PIs) and Co-PIs applying for this grant must have a Ph.D. in Economics (or related academic fields). Graduate students may be part of the research team but cannot be the main PI of the proposal. Preference will be given to research targeted to young people in the 11-19 age group (lower and upper secondary school) and focused on:
• tackling school dropouts
• assessing the effects of early tracking
• defining the scope for remedial education and evaluating tutoring programs for disadvantaged children
• identifying appropriate orientation programs for the school careers and the job market
For further information, please visit UniCredit Foundation website https://www.unicreditgroup.eu/en/microsites/unicreditfoundation/proposals/2023/1st-research-grant-on-education.html and download the call.

Submission deadline: April 15, 2023. Follow the link above for further details about eligibility and how to apply.
*Austria, Bosnia, Bulgaria, Croatia, Czech Republic, Germany, Hungary, Italy, Romania, Slovakia, Slovenia, Serbia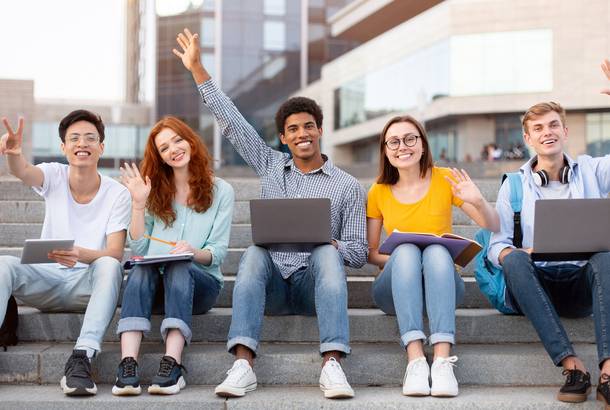 Scholarship
Duration
36 Months
Type
Research/Project Funding
Funding Amount
200000 EUR
Destination Country of Applicants
Hungary, Slovenia, Czechia, Germany, Bosnia & Herzegovina, Italy, Slovakia, Bulgaria, Austria, Croatia, Romania, Serbia
Applicant Types
Individuals, Early Career (PhD / Postdoc), Mid-Career/Experienced (PI), Academic Institutions