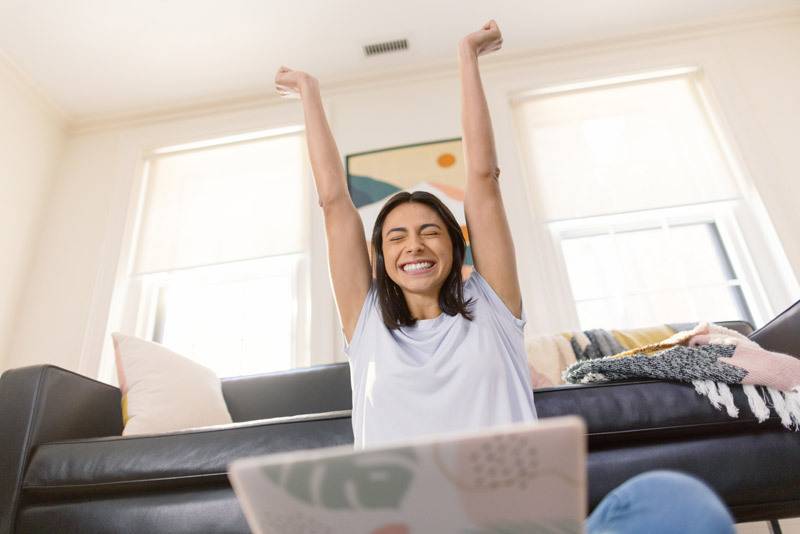 Graduate Admissions
The GRE is changing: ETS to streamline the test in September 2023
Read a summary or generate practice questions based on this article with the new INOMICS AI toolhere.
The Graduate Record Examinations, more commonly known as the GRE, is one of the most important standardized tests in the world for admission to post-Baccalaureate programs. It's very often required by universities when considering admission into their Master's or even PhD programs.
As such, many of the most educated people in the world have spent time studying the GRE and taking the test. There's a plethora of resources to help students study the test's structure and the materials likely to be on it while they prepare to get the highest score possible.
Because of the GRE's importance in graduate admissions, it's beneficial for educators, university staff, and prospective graduate students to stay up-to-date with the exam. On that note, a new announcement from ETS – the company that owns and administers the GRE – came out on May 31, 2023 with details on new changes that are coming to the test.
GRE being shortened to quicken scoring time and reduce test-taking fatigue
ETS is making significant changes to reduce the length of the GRE. Specifically, their press release states that the GRE (which currently takes about 4 hours to complete) "will take less than 2 hours to complete — roughly half the time of the current test". Notably, this will make it one of the shortest major tests available in university admissions, particularly at the graduate level.
This is being done for a few reasons. First, ETS is aiming to "offer candidates a better experience that values their time and reduces anxiety and fatigue". With stress and anxiety prevalent in our society, this is a welcome change.
The second major reason for introducing a shorter test is to provide a faster turnaround on scoring. The new test will reduce scoring time from 10-15 days to 8-10 days. This change will additionally help students complete and submit their graduate applications more quickly.
Adjustments to GRE structure to allow for these changes
You might be wondering how this new goal will impact the test structure; after all, cutting the time to take the test in half must involve some sort of sacrifice. To that end, ETS has described the actual test structure changes on their website. It appears that they have aimed to "trim the fat" by reducing the size of certain portions and eliminating non-scored sections, without reducing the GRE's usefulness as a gauge of a student's academic preparedness.
First, the number of questions in both the Quantitative and Verbal Reasoning sections are being reduced by 46 questions (specifics are not given, but this is 46 among both sections; for example, perhaps 23 questions from each section will be cut). Further, the Analyze an Argument task is being cut from the writing section, there will be only one essay instead of two, and the unscored section is being removed from the test entirely.
Despite featuring fewer questions, the test still aims to provide graduate admissions offices with the results and tools they need to assess applicant's cognitive skills. The test will continue to measure the same things it always has; the question types are not being changed, and neither are the test sections. They're only being streamlined. A full, more detailed breakdown of the new test's exact structure can be also found on the ETS website.
Note for students planning to take the GRE
The fact that the questions themselves are not changing – only the test structure – means that GRE prep being done now is still valid for the shorter test. So, if you're a student preparing for the GRE, keep doing what you have been already and you'll be in good shape.
Registration for the new GRE is already open. To sign up, simply register for a test date after the change takes effect on September 22, 2023. More details can be found in their new FAQ document available for download.
—
We would like to thank ETS Global for their support in the production of this INOMICS article.
Also Interesting

Working in Germany: How to apply for a work visa

So, you studied abroad, got your economics degree in Germany, and you're ready to look for a job in the country. First of all, congratulations! You're on your way to becoming a full-fledged economist.

AI supports the case to introduce a Universal Basic Income (UBI)

One of the key features of the global economy is that it tends to grow over time. In fact, that growth has become something of an expectation in the modern capitalist system, where the success of corporations is often judged by their growth, even over relatively short time horizons.

How to incorporate macroeconomics in environmental economics courses

At the undergraduate level, environmental economics is typically taught as an applied microeconomics course. However, while topics like externalities and common property resources are great for emphasizing efficiency, they don't always prepare students to consider environmental concerns as part of the broader economy. Incorporating macroeconomics into these courses can help students understand problems that deal with both scale and efficiency, such as how to reconcile economic growth with environmental quality.