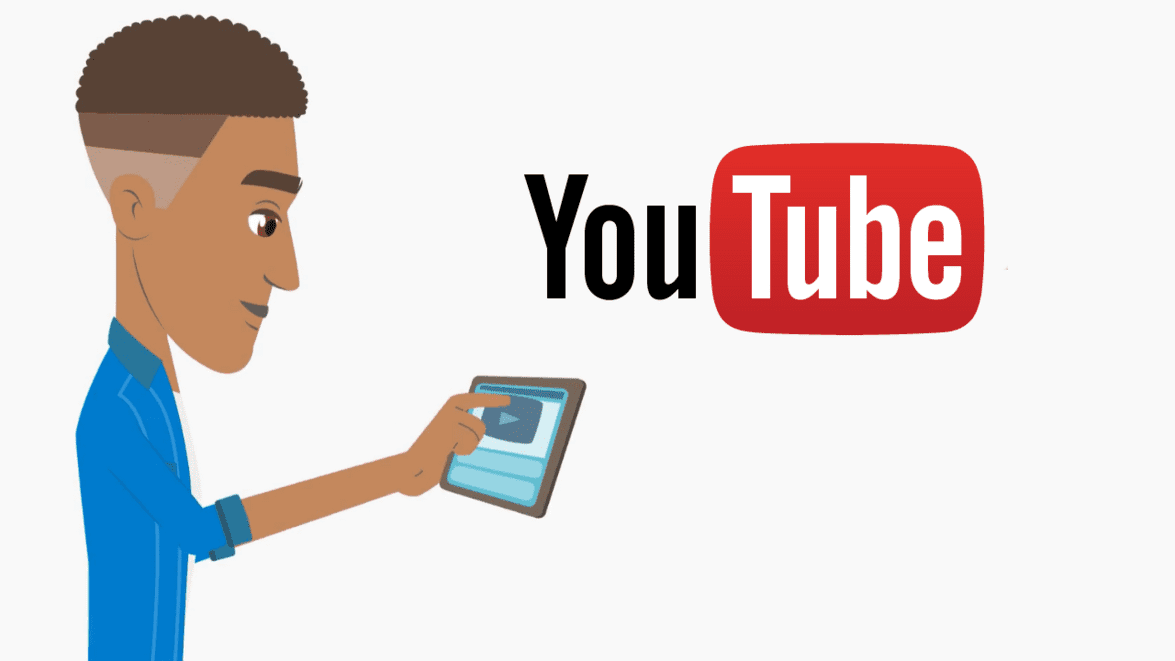 Learning Tools
Top YouTube Channels to Learn Econometrics and Economics
Despite the easing of Corona-induced restrictions in certain places around the world, many universities and centers of learning remain shut, and will likely stay so for some time. For the foreseeable future then online learning will fill the void and become the default means of study. Yes, these are strange times. If you aren't already incredibly familiar with Zoom/Whereby/Skype we advise you to download them all now!
Acknowledging the challenges this shift into the virtual world poses, INOMICS has published various insights that aim to help our readers get ahead and make the most of online resources already out there. Some of the most popular thus far have included free and paid for online courses in econometrics, lessons in mathematics and statistics, and a list of the best (in our humble opinion) economics podcasts. We are - and will always be - here to serve. Continuing in this vein, we would now like to share with you a list of YouTube channels - again the best that we could fine - which could be useful for all students in Economics & Econometrics that are currently stuck at home with only a computer for company.
Although they may not offer credits or statements of accomplishment, and may be a less interactive way to study a desired subject, they can still offer a great set of additional and tutorial materials, are super easily accessed, and are free! No tuition fees here. Not all of the live recorded lectures are the best quality but they nonetheless give you a feeling of physical being in a class, which is a rare opportunity in the age of online learning. 'Hey you at the back, I hope you are paying attention!'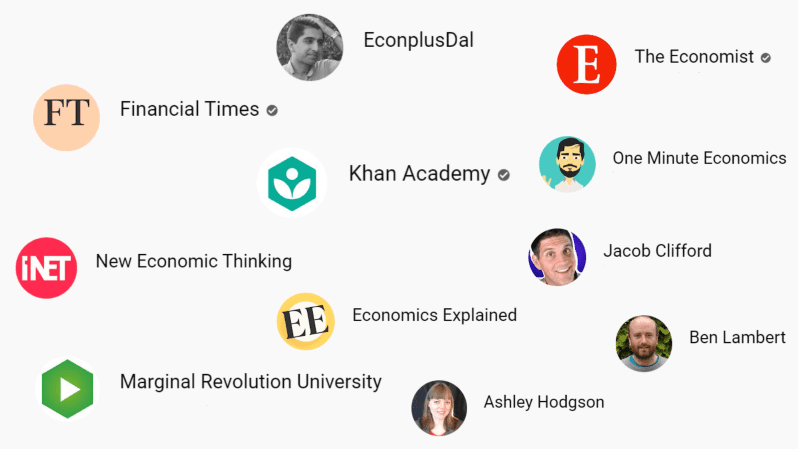 In operation since 1998, INOMICS - the site for economists - has recently added a YouTube channel to the array of resources it offers. Aimed at young economists, its fun, short, and informative videos help explain all those economics terms you should know, but often don't... Need a quick definition of the prisoner's dilemma? INOMICS has got you covered.
Suggested Opportunities
First up, you really can't go wrong with a quick follow of The Economist's YouTube channel. Every Thursday they post a video that highlights the best of its reporting from its print and digital edition.
The Financial Times' YouTube channel showcases some of the best of their journalism in visual form. With the stated aim to inform and inspire you, a quick follow can add colour to the latest economics stories of the day.
It's important to question conventional understandings of economics, especially when they may uphold systems of oppression or hide ideological assumptions that need unpacking, debating and challenging. The Institute for New Economic Thinking's does an excellent job of this on its channel, with regular interviews with economists at the front-line of moving the discipline forward.
Marginal Revolution University believes that economics has the power to change the way you see the world. Their mission is to help you discover your inner economist, one video at a time. With full courses like the principles of micro and macroeconomics, mastering econometrics and series like everyday economics, checking out MRU really is a must for any budding economics student.
Next up is EconplusDal. Frustrated by the lack of economics help available when studying economics himself, now as a fully trained economics teacher, EconplusDal is trying to right that wrong. Making videos especially for economics students to help them pass their exams. If you are an International Baccalaureate student or studying for an A Level exam in the UK his specialised exam content makes this the channel for you.
Meanwhile, if you're a student in the United States Jacob Clifford has specialised exam content just for you. With over 500,000 subscribers, he's definitely doing something right.
Kahn Academy is a non-profit organization with the mission of providing a free, world-class education for anyone, anywhere. With over five million subscribers, they cover a lot more than just economics topics, but their economics content is really great. If you need to understand a particular theory, the chances are they've covered it.
All of One Minute Economics videos are lovingly animated and narrated by Andrei Polgar who has a passion for teaching people economics. No long introductions, or unnecessary fluff, Polgar gets straight to the point and therefore well worth a look.
In the video essay genre, Economics Explained takes a wide-ranging look at a whole host of economics topics. They are particularly well-known for their deep dives on the economy of a particular country. A fun break from all the lesson style economics content available.
Ben Lambert's videos provide detailed commentaries on the main undergraduate and graduate courses most universities offer in economics. They are taught through a series of lectures given on an animated chalkboard. Watching his videos, you get an impression of exactly what an economics degree will be like - without having to pay the admission fee!
An associate professor of economics at St. Olaf College, Ashley Hodgson has been busy making lots of new videos in 2020. Her favourite topics include behavioural economics, blockchain, health care, game theory and microeconomics theory. Great for university level students!
If this list still has not quenched your appetite for economics YouTube content, you can check out Feedspot's list of their favourite economics YouTube channels.