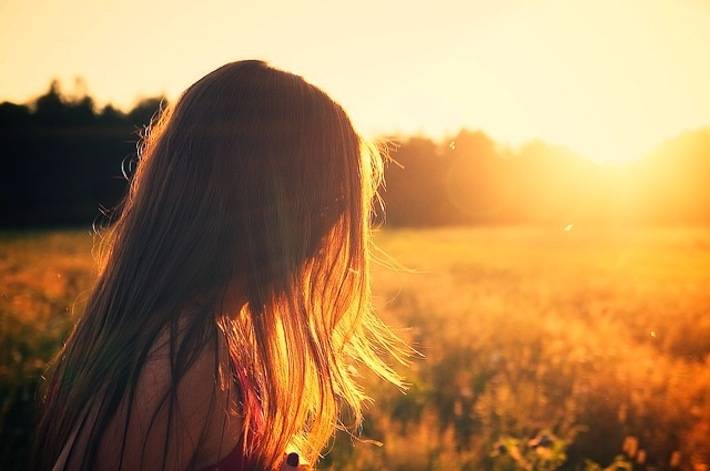 Applying to Summer School and How To Make The Most out of Your Summer School Experience
Read a summary or generate practice questions based on this article with the new INOMICS AI toolhere.
If you're interested in attending a summer school this year, now is the time to start planning. Deadlines are approaching soon, so check out our series of posts on the top summer schools by discipline to find the best summer school opportunities in your subject. Here are some of the ways that you can make the most out of your summer school experience, during both the application period and once the course actually starts.
If you're planning on applying to a summer school for economics this year, check out our insight into the top summer schools in economics.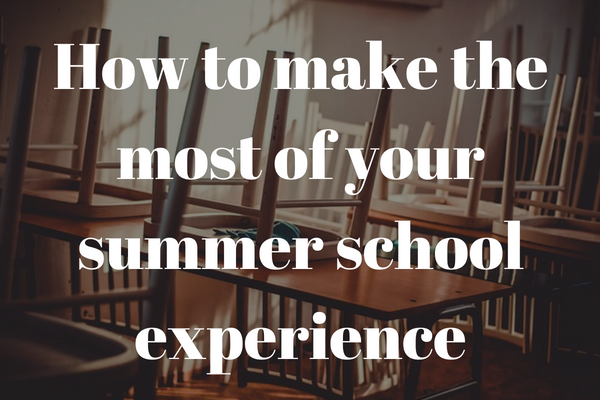 Read on to learn more about:
Applying to summer school
It may sound obvious, but summer schools will have a deadline for applications. With a hectic end of term period that often includes both exams and coursework, it can be easy to forget about the deadline and miss out on a school. Application forms can also be long, arduous endeavours that require a bit of time and effort, so be prepared to put a little time aside to get these done, especially if you're applying to more than one school.
Make sure you pick a course that you're going to be engaged in and that interests you academically. For instance, you could apply for a subject you already know a little about in order to deepen your understanding. On the other hand, you might want to pick something you know nothing about in order to learn something new.
Bear in mind if you choose to pick a new class that the amount of new information you'll be learning might be overwhelming, so you'll want to keep it manageable. Many schools won't teach for a full school day, but just four hours, for instance, over the course of a month - and the subject you pick will determine how long you'll be learning for. (Humanities often have fewer contact hours but more reading outside of the course; sciences may be heavier in actual teaching.)
Also consider heading abroad to study. Needless to say there are excellent summer schools across the globe, and, if you can afford it, you'll get to experience a new place, meet new people, and potentially even learn a little of a new language.
How to afford a summer school
Summer schools often come with a hefty price tag. Your home institution may not always be able to offer you funding, but that doesn't mean the opportunity is off limits: there are are a lot of places from which you can secure a stipend or a grant. For North Americans, here's a list of options put together by the American Economic Association. For those looking to take courses in Europe, the many scholarships offered through sources such as the German Academic Exchange Service (DAAD) or Erasmus can be quite helpful. Otherwise, don't forget to look outside your own department for institutional grants or scholarships offered university wide.
There's also the choice to take out a private loan in order to afford it. This can be risky due to high interest rates, but it may be an option for you if you're sure you'll be able to pay it off. Then there are the obvious ways like finding a job that will help you pay for it or looking for schools that offer discounted rates or financial help - many of these exist.
Finally, many universities offer online courses, which allow you to work while you study or live at home, thereby saving money on accommodation and living expenses. Some may even offer similar courses for free - consider Coursera, that offer programmes from some of the top institutions around the world, and are free if you don't need any accreditation but just want the knowledge itself.
Preparing for summer school
Preparation before summer school is an essential part of the experience. It's important to know exactly what you're going to be doing during your time there, and to set the right goals for yourself. What do you want to get out of your summer school experience? What do you want to take away from it? Questions like these will help you make the most of your experience.
Some summer schools may expect you to do some reading before the course actually starts. Materials will often be made available online by the teacher in order to bring students up to speed on the topics that will be covered and to fill any gaps in the necessary knowledge for the school. It scarcely needs to be said that it's important to read these materials; it means you'll be prepared for to begin the course with some background knowledge that will help you make the most of the experience.
Learning during summer school
Learning is best enjoyed as a collaborative experience, so you'll get more out of teaching if you are engaged with and encouraging towards other students. Ask for their opinions on the material you're learning, find out about their topics of interest and tell them about yours. Summer schools can be less formal and more discursive than most university teaching, so there's also more chances to discuss with the lecturers and to share your own opinions. Be bold, ask questions, and venture into topics you're not so familiar with, and you'll gain much more from your summer school experience.
Summer schools are often more intense as the classes are generally smaller. This means you'll have more one-to-one interaction with the teacher, something that can be valuable especially if you're learning something from scratch. Having that direct interaction with a teacher can be really useful in broadening - or deepening - your understanding of a topic, not to mention looking great on a university or PhD application.
Specific skills you can learn from summer school
Summer schools often offer the chance to learn skills specific to your discipline, such as experimental techniques, statistical analysis, or programming languages. If you're hoping to gain a new skill in your summer time, it helps to do some preparatory reading and practise before you attend, so that you can be sure you've mastered the basics. That way, you can use your time with the lecturers or instructors as constructively as possible, getting their help on the kind issues which require specialist knowledge you won't find elsewhere.
These are all hard skills, of course, but summer schools can also provide important soft skills that won't only help you in academic but also in other aspects of your life like when applying for jobs. A summer school's a challenging discipline that will improve your confidence, your presentation technique, your discussion ability and potentially give you insights into the lives of a diverse range of people. Plus, you'll be able to put the experience on your CV, helping to attract potential employers. All these soft skills are invaluable out there in the 'real world' and shouldn't be taken for granted.
Research-based summer schools
Some summer schools will be geared towards working on one research project over the summer, under the supervision of faculty. This will give you the chance to see and participate in a professional research environment, and can be an invaluable experience when planning your own future research. Remember to take plenty of notes on each stage of the project; try to find out what role each researcher plays and what skills they work with. This information will be a great guide for you if you undertake independent research of your own.
Networking during and after summer school
An important aspect of summer schools is making contact with other students and professionals in your field. You'll have the chance to talk to people from all over the world who are working in your topic, to hear about their work and to tell them about yours. Do be friendly and approachable, and prepare a quick one or two minute introduction to yourself and your work for when you're asked. Remember to collect business cards or email addresses so that you can follow up with people who you connected with.
Summer schools often bring students together from around the world, meaning you'll create networks in different countries and hear perspectives from people who have lived through different cultures and different educational experiences, something invaluable to shaping your understanding of the world. This effect is double if you decide to study abroad, where you can not only meet people from across the globe, but experience a new culture yourself and maybe even learn a foreign language (depending on where you go).

Mentoring and careers advice from summer school
You'll also have the chance to connect with senior members of your field who can share their insights into their career progression and help you to plan out your future. Some schools offer mentoring, where an independent experienced person in your field can offer support in your career development. Even if your summer school does not have such a program, you'll still find plenty of people who are happy to give advice.
Good topics to ask for advice on include the skills that are essential to their job, what kind of roles they had before their current job, and what aspects of their work they particular like and dislike. This can be the perfect chance to gain insight into the day to day work of great researchers and professors.
Aside from this, anyone you meet during a summer school becomes a potential contact and part of your network. Staying in touch with professors and experts means you'll have a point of contact in the future in case you need a potential recommendation or simply someone to help you with general information about life in academia.
Social activities and fun during summer school
Don't forget that in addition to being great learning opportunities, summer schools are also a chance to have fun! Find some time to explore the local area where you're staying – sight seeing, hiking, eating out in restaurants, sports and group activities are just some of the options that may be available. Many summer schools will offer organised social activities like trips, meals or drinks, where you can get to know other students and faculty in a more relaxed atmosphere. These can be a great chance to get out of your shell and relax after you've been hard at work, so enjoy yourself!
Remember that any friends you make during your summer school experience will also become a part of your network, meaning you'll have useful contacts that may be able to help you in the future - or at least, a floor to sleep on if you're ever in their area.
Finally, remember that these are summer schools, and as such shouldn't be putting you under too much stress or pressure. Don't take on too much work or force yourself to take too many courses. It's obviously important to take time for yourself over the summer break, to recuperate before the academic year begins again and to get out and enjoy the sun (if it shows itself!).