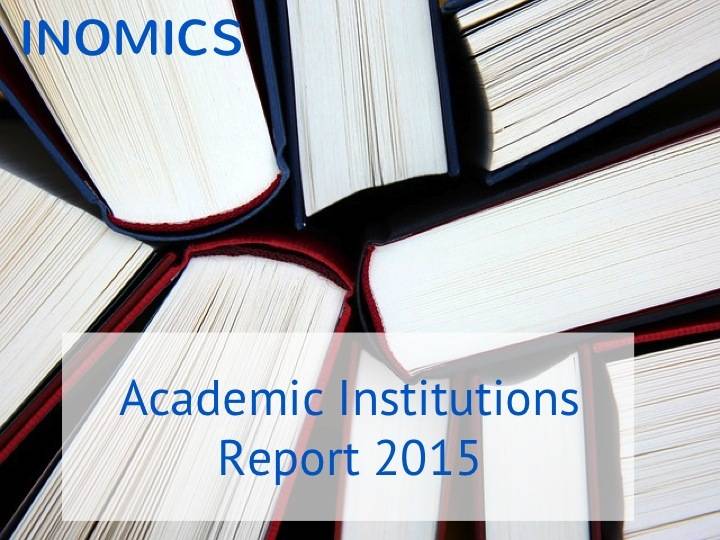 Best Countries to Work in as an Academic: Research Findings
For people looking for a job in the private sector, there are numerous sources of information about best places to work, like Fortune Best Companies or Best Places to Work by Glassdoor to name just two.
But while there is a growing pool of information about the corporate world, there is a distinct lack of research about the best places to work in the world of academia. The closest substitutes are the many university rankings published each year, but when choosing a workplace, reputation is not the onlyfactor that is important when making a decision, although it is one factor, as you'll see in the report. Inspired by the feedback from our users, who represent a good core sample of the academic world globally, earlier this year we ran the "INOMICS Academic Institutions Survey", where, among other questions, we asked the respondents about their experiences in their respective academic institutions. We grouped the results according to the countries and positions of survey participants (we are planning to release institution-related rankings in the near future. Meanwhile you can see individual reviews here).
Figure 1. Countries rated by academics as best to work in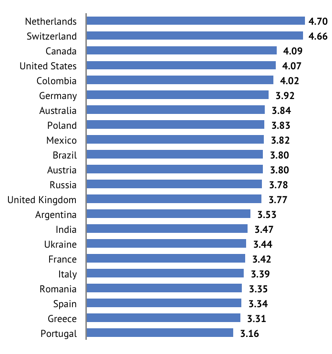 Source: INOMICS Academic Institutions Report 2015
Today, we would like to share this insight with you! When reading, keep in mind that although the ranking is based on the personal experiences of the respondents, the aggregated results show clear trends. Therefore we hope that it will help you in your future career decisions as an (aspiring) academic!
You can download the full report here. If you have any questions or suggestions concerning the report, please contact us at media@inomics.com
Also Interesting

Ranking, Study Advice, Career Advice, Blog Post

The Top Economics Blogs

Reading economics blogs can be an easy way to get your fill of knowledge and, in many cases, they're more palatable compared with academic journals, which can be dense and gruelling. The blogs we've listed - in no particular order - are the ones we here at INOMICS turn to when we're looking for interesting, informative, and occasionally offbeat articles on a wide range of economic topics. With much of the outside world still off-limits, they also provide an excellent and productive means of passing the time. So go on, dive in.

How to Give a Great Academic Presentation

Whether you're a graduate student giving a presentation for a course or a researcher presenting at a conference, being able to give an engaging and well-prepared presentation is a valuable skill for anyone in academia – in COVID times it is invaluable. Today, hardly a talk is given without an accompanying PowerPoint presentation full of flashy graphs, images, exploding sub-titles, and often far too many bullet points.

A Critique of Neoliberalism

Few would contest it has been the ideology of our political age. Ever since the 1980s, it has dominated western politics, underpinning governance, influencing culture, and leaving its indelible mark across society. During this time its core tenets were rarely challenged and only its peripheral aspects tweaked. The 2008 financial crash, however, changed this, shaking confidence in an ideology whose name, up until that point, was rarely ever spoken.