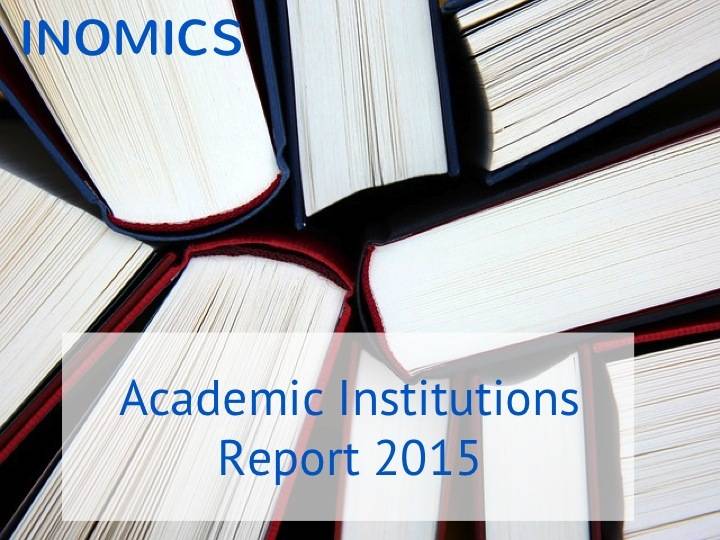 Best Countries to Work in as an Academic: Research Findings
For people looking for a job in the private sector, there are numerous sources of information about best places to work, like Fortune Best Companies or Best Places to Work by Glassdoor to name just two.
But while there is a growing pool of information about the corporate world, there is a distinct lack of research about the best places to work in the world of academia. The closest substitutes are the many university rankings published each year, but when choosing a workplace, reputation is not the onlyfactor that is important when making a decision, although it is one factor, as you'll see in the report. Inspired by the feedback from our users, who represent a good core sample of the academic world globally, earlier this year we ran the "INOMICS Academic Institutions Survey", where, among other questions, we asked the respondents about their experiences in their respective academic institutions. We grouped the results according to the countries and positions of survey participants (we are planning to release institution-related rankings in the near future. Meanwhile you can see individual reviews here).
Figure 1. Countries rated by academics as best to work in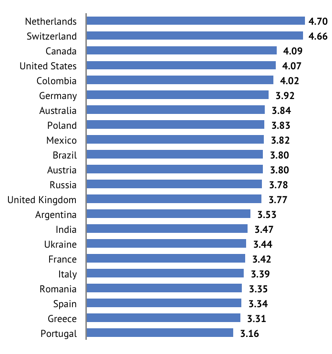 Source: INOMICS Academic Institutions Report 2015
Today, we would like to share this insight with you! When reading, keep in mind that although the ranking is based on the personal experiences of the respondents, the aggregated results show clear trends. Therefore we hope that it will help you in your future career decisions as an (aspiring) academic!
You can download the full report here. If you have any questions or suggestions concerning the report, please contact us at media@inomics.com
Also Interesting

How to Plan Your Career Path

Building Your Career in Economics: From Study Choices to the Economics Job Market

Economists work in a variety of industries including business, health, government, and education, and their role mostly involves research and providing reports and recommendations based on data collection, analysis, and interpretation. In the United States, local and federal government agencies are the largest employers of economics graduates. It is essential that students plan their education based on where they are interested in entering the workforce.

Top YouTube Channels to Learn Econometrics and Economics

So, are you looking for resources to learn economics online? INOMICS has got you covered, whatever your reason. We've published various articles that aim to help our readers make the most of online resources already out there.

The Most Useful Apps for Economics Students

INOMICS takes part in the Apple affiliate program. This article contains affiliate links, which means we may earn money through any qualifying purchases made after you click through. However, this is not a sponsored post.