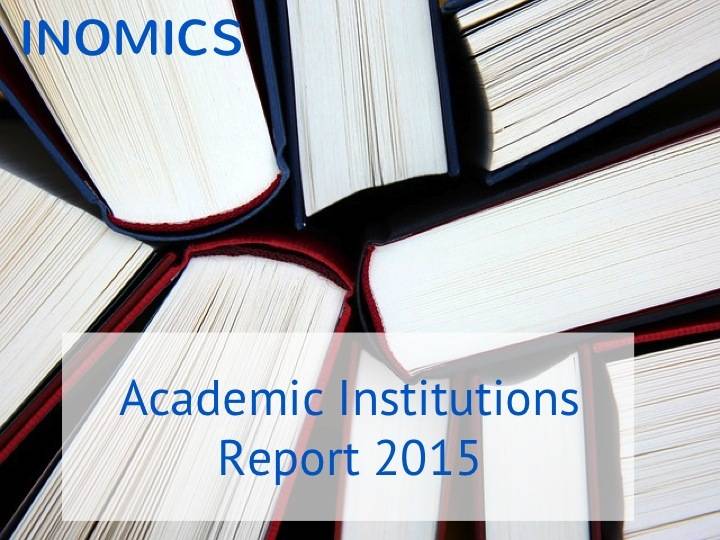 Best Countries to Work in as an Academic: Research Findings
Read a summary or generate practice questions based on this article with the new INOMICS AI toolhere.
For people looking for a job in the private sector, there are numerous sources of information about best places to work, like Fortune Best Companies or Best Places to Work by Glassdoor to name just two.
But while there is a growing pool of information about the corporate world, there is a distinct lack of research about the best places to work in the world of academia. The closest substitutes are the many university rankings published each year, but when choosing a workplace, reputation is not the onlyfactor that is important when making a decision, although it is one factor, as you'll see in the report. Inspired by the feedback from our users, who represent a good core sample of the academic world globally, earlier this year we ran the "INOMICS Academic Institutions Survey", where, among other questions, we asked the respondents about their experiences in their respective academic institutions. We grouped the results according to the countries and positions of survey participants (we are planning to release institution-related rankings in the near future. Meanwhile you can see individual reviews here).
Figure 1. Countries rated by academics as best to work in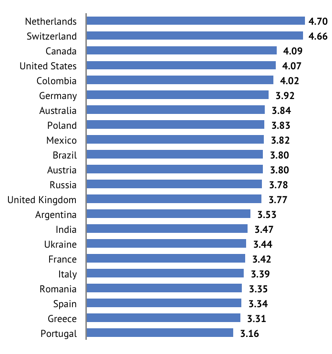 Source: INOMICS Academic Institutions Report 2015
Today, we would like to share this insight with you! When reading, keep in mind that although the ranking is based on the personal experiences of the respondents, the aggregated results show clear trends. Therefore we hope that it will help you in your future career decisions as an (aspiring) academic!
You can download the full report here. If you have any questions or suggestions concerning the report, please contact us at media@inomics.com
Also Interesting

The GRE is changing: ETS to streamline the test in September 2023

The Graduate Record Examinations, more commonly known as the GRE, is one of the most important standardized tests in the world for admission to post-Baccalaureate programs. It's very often required by universities when considering admission into their Master's or even PhD programs.

Which Concentration Should You Choose For Your Master's Degree in Economics?

If you're planning to study economics at a Master's level, then you may have the opportunity to pursue a concentration, sometimes also referred to as a major. While rarer, some PhD programs may also offer concentrations, though many are already specialized degrees (or require you to have your own research agenda).

How To Find The Right Exchange Program

Exchange programs allow students to study at a different institution as part of their degree. Typically, students will use this opportunity to study abroad at a foreign partner of their home institution, though exchange programs can sometimes take place in the same country. Regardless, these programs are a fantastic way for students to broaden their horizons, take specific courses at another institution, and study abroad without committing to living multiple years in another country.