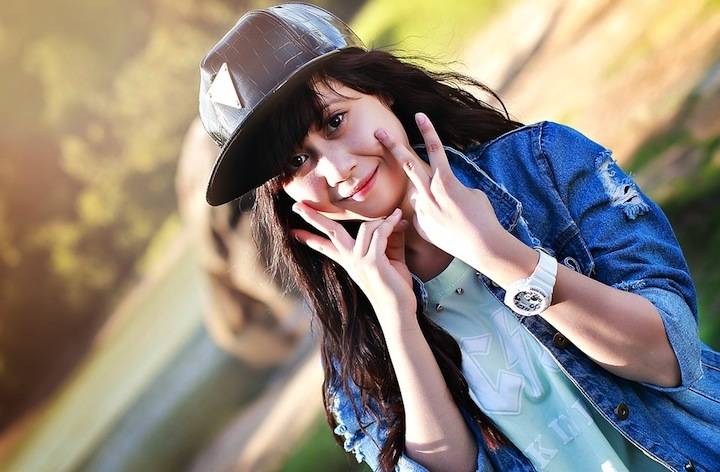 Do's and Don'ts In Your College Freshman Year
DO get to know your dorm-mates and fellow students. College can be a scary place, socially speaking. But making friends and connections is as much a part of the college experience as academic achievement. Try new things, meet new people, and push yourself to try to make new friends. The secret is that everyone feels uncomfortable and shy when they first start college – you're not the only one!
DON'T mistake a friendly demeanour from your professors as an invitation to treat them casually. College lecturers and professors are often passionate about their subject and really enjoy teaching it to new students. They may be younger than you expect, and are sometimes more informal in their interactions with you than school teachers would be. Which is nice! But remember, you still need to behave professionally. It's fine to use first names for your lecturers if they allow it, for example, but it's not okay to send them drunk emails or to blow off their assignments. Find a balance between feeling comfortable and being professional.
DO try taking a course in a subject you've never studied before. You might think that the best way to succeed at college is to focus on just the courses which are essential to your degree. And that's true, to some extent. But it's also incredibly useful, both in college and beyond, to have some experience with fields or subjects other than your major. Most colleges allow you to take a few optional courses from other subjects, and this is the perfect opportunity for you to learn about a new topic or find out more about a subject you've always been interested in.
DON'T live in denial about your assignments and exams. When people around you seem to be having fun all the time and are very casual about their work, it can feel like everyone else is blowing off their assignments, so why shouldn't you do it too? But the truth is, if you ignore work which you have to do then it will just keep mounting up and causing you more stress. Know when your important assignments are due, and do a little bit of work towards them each day. You'll still have plenty of time for socialising and having fun, but you won't be stressed about looming deadlines.
DO ask for help if you need it. Adjusting to college life is a huge change, both academically and socially. It's common for new students to struggle with how to manage their workloads, or with how to balance socialising and work. But there are resources which can help you. Firstly, talk to your fellow students about the problems you're having – it's very likely that some of them feel the same way, and they might have tips to help you. Also, if you are struggling with a particular class then talk to the professor about this during their office hours and they'll be able to suggest materials to catch you up. Finally, see if your college has a counselling department, a mentoring system, or a student support centre, where you can get help and guidance from experienced college staff.
DON'T feel like you have to follow your original plan to the letter. Sometimes, you'll find that you are not enjoying studying a subject as much as you expected, or that you've chosen a course which is too advanced for your level of knowledge. You can't always know in advance if the choices you've made will work out well. So allow yourself to be flexible. Maybe you'd like to change your major, or to take a minor in a different subject. Or perhaps you need to drop a course and come back to it later, when you have more experience. These options are open to you if you feel like your current path is not working out.
DO look after yourself and enjoy your college experience. College is a place for learning, yes, but it's also a place for you to grow as a person. Try out new things and go to new places. Also, remember to care for yourself by getting enough sleep and eating something healthy once in a while. Do go out and have fun, but don't try to party every night of the week.
---
Similar blog posts:
---
➲ Tips For Students: How To Find A Part-Time/Student Job To Finance Your Studies
➲ Top Apps for Students for iPhone & Android
➲ 9 Extracurricular Activities To Boost Your CV During Your College
➲ How To Balance Your Course Load As An Undergraduate
---
BROWSE TOP BACHELOR'S PROGRAMS ON STUDYPUNK
---
Top Bachelor's Programs
in Economics & Social Sciences
Top Bachelor's Programs
in Life Sciences
Top Bachelor's Programs
in Tech & Engineering
Top Bachelor's Programs
in Medicine & Health
Top Bachelor's Programs
in Physical Science & Mathematics
Top Bachelor's Programs
in Art & Humanities
Join STUDYPUNK now and find your dream Bachelor's Program
Also Interesting

8 Qualities Which Will Get You Through Tough Times In Your PhD

1. Creative Thinking When things go wrong during your PhD program – which they surely will! – then you need to find creative solutions. If your initial analysis found no meaningful results for your primary question, did it reveal other interesting insights? If your pilot experiment didn't work out, can you salvage the data or design a better experiment? Perhaps you couldn't find the data you were hoping for – would finding a suitable instrumental variable help fill the gap?

Study Advice Article, Career Advice Article

How to balance your PhD and your social life

Treat your PhD like a regular job One of the challenges of adjusting to life as a PhD student is the lack of a firm schedule or a definite structure. Although there are options for structured PhD programs, especially in the US, many PhD programs do not have required coursework or set work times. This can make it hard to know when you should be working, and conversely, when you are allowed to take time off.

Succeeding in the European Job Market for Economists

These institutions include European universities and research institutes in academia, but also many consulting firms, tech companies, think tanks, governments, and government agencies (such as the World Bank, International Monetary Fund and central banks).