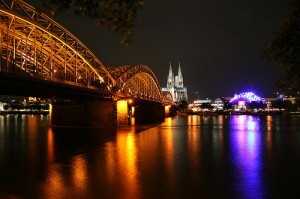 Earning an MBA in Germany – A Rising Star in Business Education
As application season approaches, potential students around the world are narrowing their searches to find programs that perfectly fit their needs and interests. For those interested in earning a globally oriented MBA or Executive MBA, the first inclination is often to scan lists of programs located in the United States or United Kingdom. Yet, the number of well-renowned, high-quality business schools around the world has increased rapidly over the past decades, especially in countries such as Germany, where many programs are taught exclusively in English and include large percentages of international students.
Home to over a dozen top-notch business schools – both stand alone institutions and programs housed within universities – Germany has become a major destination for students seeking a first rate business degree. The list below offers an overview of the top business schools located in cities across the country, including Berlin, Cologne, Frankfurt, Hamburg and Munich. Most programs are taught in English, though some are also offered in German. Language requirements differ by school and course, so be sure to check each program description for specifics. The list below does not reflect ranking, but instead is listed in alphabetical order.
If you are interested in applying to one of these top institutions, take a look at our blog posts on English orGerman proficiency exams to know which tests you should take and how to prepare. To search through business schools around the globe, head to INOMICS, where you can also find hundreds of other graduate programs and jobs in your discipline.
Photo credit: spacejulien
Also Interesting

Making Money With Your Degree

High-Salary Career Options for Economists

Before you start considering what crazy lucrative job you are going to get with your economics degree, consider this fact: a lot of rich people don't like their money. Many complain about not knowing what to do with it all, yet simultaneously having huge anxiety they'll lose it. They moan about their friends treating them like walking bank accounts, being judged for not looking the part, and no longer being able to visit - how to put it delicately? - less refined establishments.

Preventing the Death of UK High Streets

The internet has given us many things: unlimited information, ever-expanding interconnection, myriad means of procrastination - in some places it's even helped birth democracy. But as one hand giveth, the other, as is often the case, taketh away. And in the UK, it looks like the gift of online shopping may come at the expense of our high streets - and the thousands of livelihoods they maintain.

The Lives and Livelihoods Fund

Four years ago, the world adopted an ambitious set of Sustainable Development Goals (SDGs) designed 'to end poverty, protect the planet and ensure that all people enjoy peace and prosperity by 2030'. Despite rising life expectancy and the eradication of many endemic diseases, more than 400 million people in the member states of the Islamic Development Bank (IsDB) still live in absolute poverty, subsisting on less than US$1.90 per day. It is, perhaps, these countries that face the greatest challenges in fulfilling the SDGs.