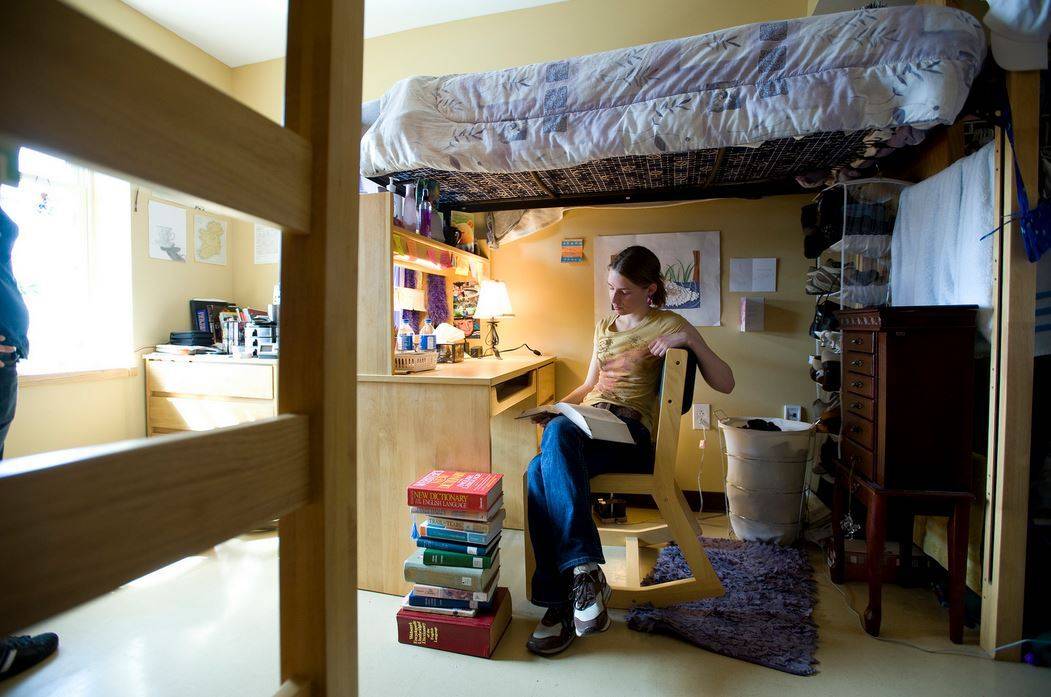 Enrolled at University? Now just where to live?
INOMICS has partnered with Uniplaces to help students find accommodation. This means that on articles related to student accommodation or housing, we may make some money if a user clicks through to an affiliate link and makes a qualifying purchase. However, these posts are not sponsored posts.
INOMICS users gain a 15% discount on the Uniplaces Service Fee at the time of booking payment (the discount of your promo code must be entered in the payment session before sending the reservation request). Use the promo code: UP15INOMICS.
Studying abroad is often a fantastic experience, but successfully pulling it off can be a challenge. One complication that is made harder for foreign students is the issue of housing. Accommodation options can be difficult to find. Universities all over the world are investing time and money in providing information about housing opportunities for their incoming students, but is this enough to help students feel at home?
We know how difficult it is to find accommodation, especially for a student who has just landed in a new country. Here we provide some tips to help you get settled quickly:
Visit websites from government organizations dedicated to promoting the country as a study destination. They are often happy to help you and provide you with information about legal issues related to accommodation, housing providers, etc. You can also check out our related article, How to Find Student Accommodation in a Foreign Country, for more suggestions to find student housing.

If you are interested in student housing options provided by your new university (for example on-campus options), remember to apply as soon as possible. Most universities have long waiting lists for residence halls and other on campus housing. Additionally, in some countries restrictions linked to study credits per term will be considered during your application and will narrow your eligibility for university housing.

You can always use services provided by national agencies and institutions dedicated to the student accommodation business. Whether real state agents, websites or associations, these will be able to guide you, provide you with advice and in some cases personally assist you until you are comfortable inside your new room.

Join social media groups to get to know more about the housing options in your destination country and city, to browse through offers from fellow students and to find support from other students. You might even find the perfect roommates this way.

When you find a room or apartment that seems good, try to look at the property in person before accepting it. It is never advisable to sign documents or verbally agree to a property before you are completely sure that you feel comfortable there. Pictures, videos, and rules/conditions of common areas need to be experienced personally before deciding on an offer. This is especially important when considering accommodation provided by private individuals or companies - university accommodation, while often not luxurious, is normally above board in terms of legal and contractual issues.
For the student-housing niche, websites like Uniplaces and Housing Anywhere offer a good solution to match supply and demand for accommodation. Uniplaces is dedicated to helping international students find housing, and has locations available in many European cities. Be sure to type in the name of the city your university is located in, even if it isn't one of the major capital cities listed on the homepage – Uniplaces has offerings in many other places, too.
Housing Anywhere offers outgoing students the possibility to sublet their rooms when they go on an exchange semester, and at the same time gives incoming students a platform to look for short-stay options. If you are in the exciting position of being about to embark on an international study adventure, you can check more information about Housing Anywhere here.
Wherever you are about to start your study abroad experience we hope you will be able to find your new home and enjoy what is for many a memorable living and learning experience.
Photo Credit: IMC Berea College