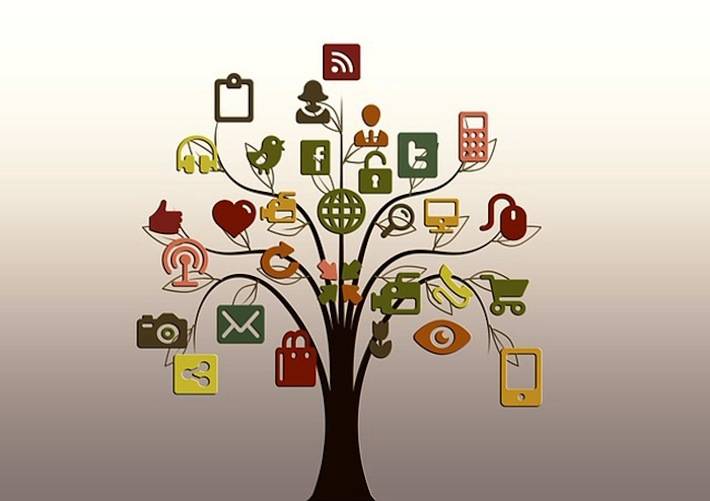 How Can Social Media Help Researchers In Their Career Development?
Nowadays it's almost expected for academics to be active on social media sites like Twitter and Facebook. For a generation who grew up with internet technology as a part of their lives, it's natural that young academics would share their thoughts on academia with an online audience. There are distinct advantages for academics in making use of social media too, for career goals as well as personal fulfilment. If you're wondering whether your online profile is in need of an update, here are a few reasons to consider expanding your online presence to make greater use of social media.

---
Promote yourself and your research
Your social media profiles may well be the first results which turn up in a google search of your name, so it's likely that prospective employers or collaborators will see your social media interactions when they are learning about you. Having an active, professional, interesting social media presence will demonstrate not only your expertise in your subject, but will also show that you spend time staying up to date with recent developments in your field, and that you can engage with other researchers in a helpful way. Social media should also be your first stop to promote your latest research. If you've recently had a paper published, if you're giving a talk or poster presentation, or if you've received an award, then you should share this news on your social media sites so that everyone following you can be informed about your recent achievements.
Communicate your findings to the public
Another important aspect of social media use for academics is the chance to communicate with the public. Defying the "ivory tower" stereotype and engaging directly with the public shows that you have good communication skills and that you care about the wider societal impact of your work. Plus, you will improve your writing skills, as using a service like twitter which is limited to 140 character inputs is excellent training in communicating succinctly and clearly.
Get help and input from other researchers
Say you're performing data analysis on your latest data set and you make an unexpected finding. You remember hearing about a statistical test which might be useful for looking at your data, but you haven't used the test before. So you google it, you consult a statistics textbook, and then you try it out – right? Well, it can also be helpful to consult other researchers on social media before you do so. Perhaps you follow a statistician who can advise you on whether the test is appropriate for your data set, or maybe another researcher in your field has tried the same approach in their research but it didn't work out, and they can warn you what the problems with it were. Bring able to consult a huge field of researchers in real-time is a great boon for any academic. When you have questions about a topic which is outside your main area of expertise, you can use social media to ask for input from experts in a quick and easy manner.
Build your network and meet new contacts
One of the most useful things that social media can offer academics is a way to build your professional network. You can follow researchers in your subject from all over the world, and get to know people who are working on similar topics to you. If you're heading to a conference or talk, it's a good idea to make a post about it in the days before the event, so that other researchers who will also be attending the event can get in contact with you. You can also make use of event-specific hashtags to track the commentary and ideas of other attendees at events. This will help you to get in contact with other researchers and ensure that when you are job hunting or promoting your work, that your name will be familiar to people in your field.
---
See more tips for researchers and academics, including career advice, here:
>> 5 Apps That Every Professor Needs to Know
>> Importance of Research Autonomy When Employed in Academia