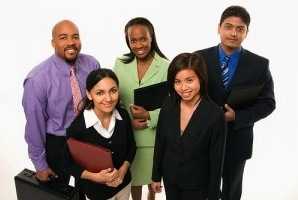 How Does Studying Abroad Help Your Job Prospects?
Read a summary or generate practice questions based on this article with the new INOMICS AI toolhere.
With the global flow of students higher now than ever before, there is an abundance of advice available regarding the benefits of studying abroad. Whether for a semester or a full degree, studying in a foreign country can boost your CV, help you learn a new language, expand your cultural understanding and allow you to create a worldwide network of friends and colleagues.

Even American students seem to be finally recognizing the many reasons to venture beyond their borders, as an increasing number are heading to Europe, Asia and elsewhere for extended stays. For U.S. students, the lower cost, shorter length of programs and diverse course selection can all act as added incentives for earning a degree abroad.
Yet, amongst the many articles citing the importance of such a move, few discuss the other side of the coin – what to do after you've earned your degree. In short, graduates have three choices: stay in the country where they've studied, move to another new country or return to their home country.
While the second option might seem unusual, it's actually far more common for people to move to a second (or third or fourth) country once they've made the initial move abroad. To encourage the first option, numerous countries, including Australia, New Zealand and Germany, offer international students special work visas upon graduation. In an effort to quell the potential effects of brain drain, countries such as South Korea, China, India, Pakistan and Mexico all offer various incentives to highly educated individuals if they come home after graduation.
Regardless of whether you head back to your home country or remain abroad, the transition from university to the work world can be challenging. Adding the further complication of (reverse) culture shock, language barriers or visa issues might seem simply overwhelming. Yet, it's important to remember that there are many resources to help you in this process. The use of global employment networks such as INOMICS can help you look for work around the world, rather than simply focusing on one country.
If you do plan on heading back to your home country after graduation, don't be afraid to make use of your alumni association or other groups to help you settle back into your country of origin. When searching for a job, keep in mind that what you've learned abroad can offer you a strong advantage over other candidates. Don't hesitate to emphasize not only the concrete aspects of your education, but also the skills you've learned, such as cross-cultural communication, multilingualism, independence and empathy.
Moreover, it's important to remember that international education can be put to use in a wide range of fields. Most national governments value candidates who speak multiple languages and have experience abroad, so jobs in policy and politics are definitely a good option. Relatedly, think tanks and other research organizationsvalue not only the aforementioned skills, but also the soft skills of intercultural competence and a diversity of perspectives. On the international level, NGOs and international organizations put a strong premium on candidates with previous experience in international settings. Regardless of where you are, skills in international business, management or finance make you a top candidate for banks and investment firms,multinational businesses, as well as international law firms.
In summary, no matter where you're applying, international experience can boost your chances for employment on a number of scales. Remember to highlight both your hard and soft skills and think broadly when searching for the next step along your professional path.
Photo credit: simlinglin99
Also Interesting

Which Concentration Should You Choose For Your Master's Degree in Economics?

If you're planning to study economics at a Master's level, then you may have the opportunity to pursue a concentration, sometimes also referred to as a major. While rarer, some PhD programs may also offer concentrations, though many are already specialized degrees (or require you to have your own research agenda).

How To Find The Right Exchange Program

Exchange programs allow students to study at a different institution as part of their degree. Typically, students will use this opportunity to study abroad at a foreign partner of their home institution, though exchange programs can sometimes take place in the same country. Regardless, these programs are a fantastic way for students to broaden their horizons, take specific courses at another institution, and study abroad without committing to living multiple years in another country.

Studying in Germany: How to apply for a student visa

So you want to study abroad in Germany, the largest economy in Europe. It's a great country filled with many high-quality, internationally competitive universities. Plus, lovers of pretzels and sausages will never find a better place to be. Of course, if you're an international student, you'll probably need to get a visa before you can go.