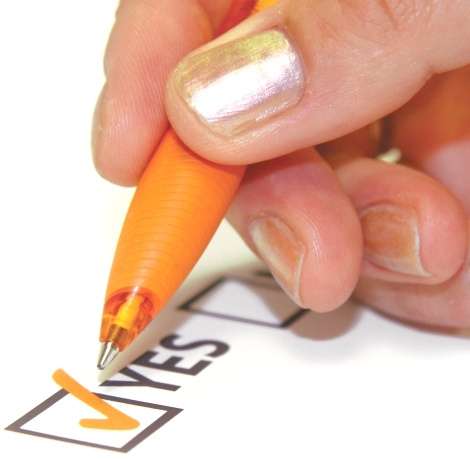 How to Choose a Master's Program - Student Survey
We know how difficult it can be to choose a Master's program, particularly as the number of programs around the globe continues to grow. While many students take their time in finding a specific focus during their Bachelor's studies, you're expected to have narrowed the scope by the time you're ready for graduate school.
Sometimes this can be difficult, however, as the numerous questions regarding location, focus, type of program, funding and many others can seem overwhelming. At INOMICS we're curious about how you tackle these questions, and we'd like to help you and others along this bumpy road.
In order to do so, we've put together a brief survey targeting future, current and potential Master's students, with questions about your choices, experiences and expectations. Some students might use rankings as the number one criteria for choosing a program; others might make the decision based solely on location. Whatever it is that you find important, we'd like you to share that with us in this brief survey so that we can understand the process from your perspective. With the insight we collect, we'll be able to help you choose a Master's program that's right for you.
Please click this link in order to reach our survey, which should take you approximately five minutes to complete. Feel free to share the survey with friends and get in touch with us if you have questions or comments.
If you're still searching for the right Master's program, take a moment to browse through the numerous options listed on the INOMICS site.
Photo credit: Odegaard Library
Also Interesting

A Post-PhD Career in Research: Jack of all Trades, Master of Some

The importance of writing as communication It is indeed true that researchers like us (post-docs, research fellows, senior researchers, and so on) working in academia or in public/private/non-profit institutes spend a lot of time at their desks: writing articles, among other things. We maybe Doctors of Philosophy, but in reality, we are Masters in Writing and a few other things. This is because the demands of a researcher's role requires us to be jacks of a lot of trades and masters in some.

8 Life Lessons You'll Learn Doing A PhD

Time management One of the first skills that you'll pick up in your PhD program is the ability to manage your own time. Unless you have an unusually overbearing supervisor, you will have to be responsible for organizing your own working days and making sure that your work gets done on time. This is excellent training for other roles later in your career in which you will have to allocate time for various tasks to meet deadlines. Browse our PhD program listings for economics

8 Qualities Which Will Get You Through Tough Times In Your PhD

1. Creative Thinking When things go wrong during your PhD program – which they surely will! – then you need to find creative solutions. If your initial analysis found no meaningful results for your primary question, did it reveal other interesting insights? If your pilot experiment didn't work out, can you salvage the data or design a better experiment? Perhaps you couldn't find the data you were hoping for – would finding a suitable instrumental variable help fill the gap?