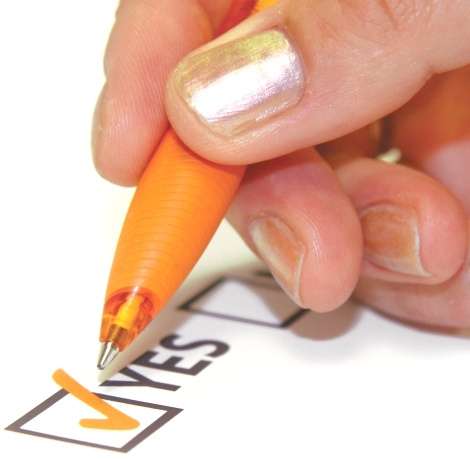 How to Choose a Master's Program - Student Survey
We know how difficult it can be to choose a Master's program, particularly as the number of programs around the globe continues to grow. While many students take their time in finding a specific focus during their Bachelor's studies, you're expected to have narrowed the scope by the time you're ready for graduate school.
Sometimes this can be difficult, however, as the numerous questions regarding location, focus, type of program, funding and many others can seem overwhelming. At INOMICS we're curious about how you tackle these questions, and we'd like to help you and others along this bumpy road.
In order to do so, we've put together a brief survey targeting future, current and potential Master's students, with questions about your choices, experiences and expectations. Some students might use rankings as the number one criteria for choosing a program; others might make the decision based solely on location. Whatever it is that you find important, we'd like you to share that with us in this brief survey so that we can understand the process from your perspective. With the insight we collect, we'll be able to help you choose a Master's program that's right for you.
Please click this link in order to reach our survey, which should take you approximately five minutes to complete. Feel free to share the survey with friends and get in touch with us if you have questions or comments.
If you're still searching for the right Master's program, take a moment to browse through the numerous options listed on the INOMICS site.
Photo credit: Odegaard Library
Also Interesting

Survey: Is "To Whom It May Concern" Acceptable on a Cover Letter?

If you've ever researched how to write a cover letter, you probably know that career experts from all over the internet agree you should never address your cover letter with a generic introduction like "To Whom It May Concern."

A Discriminatory Pandemic

The Racial Inequalities of COVID-19

Dubbed 'the great equalizer' at its outset, COVID-19 has often been described as picking its victims at random. Blind to race, ethnicity, and gender, it sees just a human body, a host that enables it to do what all pathogens are programmed to do: spread. While this, from a biological perspective, may be true, the disease's sweep of the globe has been anything but equalising. Data from both the US and UK - who along with Brazil compete for the honour of worst pandemic response - show that in terms of cases and deaths, minorities are hugely overrepresented.

Making Money With Your Degree

High-Salary Career Options for Economists

Before you start considering what crazy lucrative job you are going to get with your economics degree, consider this fact: a lot of rich people don't like their money. Many complain about not knowing what to do with it all, yet simultaneously having huge anxiety they'll lose it. They moan about their friends treating them like walking bank accounts, being judged for not looking the part, and no longer being able to visit - how to put it delicately? - less refined establishments.