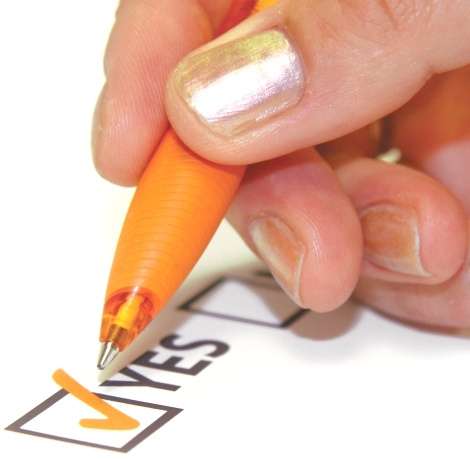 How to Choose a Master's Program - Student Survey
We know how difficult it can be to choose a Master's program, particularly as the number of programs around the globe continues to grow. While many students take their time in finding a specific focus during their Bachelor's studies, you're expected to have narrowed the scope by the time you're ready for graduate school.
Sometimes this can be difficult, however, as the numerous questions regarding location, focus, type of program, funding and many others can seem overwhelming. At INOMICS we're curious about how you tackle these questions, and we'd like to help you and others along this bumpy road.
In order to do so, we've put together a brief survey targeting future, current and potential Master's students, with questions about your choices, experiences and expectations. Some students might use rankings as the number one criteria for choosing a program; others might make the decision based solely on location. Whatever it is that you find important, we'd like you to share that with us in this brief survey so that we can understand the process from your perspective. With the insight we collect, we'll be able to help you choose a Master's program that's right for you.
Please click this link in order to reach our survey, which should take you approximately five minutes to complete. Feel free to share the survey with friends and get in touch with us if you have questions or comments.
If you're still searching for the right Master's program, take a moment to browse through the numerous options listed on the INOMICS site.
Photo credit: Odegaard Library
Also Interesting

How to Plan Your Career Path

Building Your Career in Economics: From Study Choices to the Economics Job Market

Economists work in a variety of industries including business, health, government, and education, and their role mostly involves research and providing reports and recommendations based on data collection, analysis, and interpretation. In the United States, local and federal government agencies are the largest employers of economics graduates. It is essential that students plan their education based on where they are interested in entering the workforce.

The Most Useful Apps for Economics Students

INOMICS takes part in the Apple affiliate program. This article contains affiliate links, which means we may earn money through any qualifying purchases made after you click through. However, this is not a sponsored post.

Top YouTube Channels to Learn Econometrics and Economics

So, are you looking for resources to learn economics online? INOMICS has got you covered, whatever your reason. We've published various articles that aim to help our readers make the most of online resources already out there.