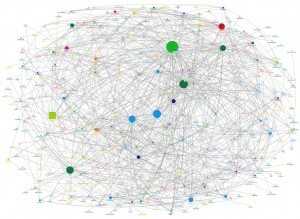 How to Create an Infographic for Academic Purposes: Tools & Resources
A picture speaks a thousand words, an adage that also holds true when presenting data to an audience. Whether to stand out during an academic conference or a class presentation, to share statistics with your customers, to explain a difficult concept to your students or to impress your friends with something funny: if you want to convey the message quickly and clearly an infographic is the tool to use!
You can see infographics everywhere: humorous animations on the Internet, news and stories in newspapers and magazines, company advertisement and teaching materials. The most important thing to think about before using any of the abovementioned tools is WHAT you want to show. The information should be presented in a clear and structured way to ensure your audience can grasp it easily.
Some people might think that creating a good and catchy infographic requires a lot of effort, time and money, but this is not necessarily true. You will obviously spend some time brainstorming the idea itself and ways to visualise it, but you don't need more than a pen, a piece of paper and a little imagination. The Web offers many options to put your infographic together and create a masterpiece to share with the world.
Here is a list of our favourite easy-to-use online tools to make your own infographic; each has a free and a paid option depending on your needs and requirements. They are very intuitive and don't require weeks of training and learning.
1) Easelly
Start fresh on a white canvas or choose from many publicly available visuals. The motto of the platform is "Drag, edit, save, share" which describes it perfectly. You can use pictures from an extensive library (changing colours, size and opacity is possible) or add your own. The biggest advantage is that you can download a PDF version of your infographic. The drawback compared to other sources is that you can't create graphs with existing data.
2) Inforg.am
The perfect tool if you need to make graphs and charts, as you can visualise your numbers and ideas with the available options including pictorials and wordclouds. Upload your data or simply adjust one of the existing templates accordingly. No download is possible in the free version, but you can share it on your social media account or get a web link.
3) Piktochart
This tool allows you to start your infographic from scratch or choose from around 10 designs for free (or many more in the paid version). Many creative charts and graphs are available as well. Downloads in the free version can be made in JPEG and PNG format. You can share your infographic through social media, but not using a link (which is a significant drawback for many users).
4) Venngage
This is another nice source that allows you to make your infographic from scratch and offers many types of charts, maps and pictures to select from. Downloading your masterpiece is only possible if you have the paid version.
Finally, if you want to get some creative ideas on how to organize your own infographic you can browse through coolinfographics.com and dailyinfographic.com to see what other people have created and get inspiration.
This is of course not a comprehensive list. Please share other creative tools with the INOMICS Team and other readers in the comments.
Image Credit: Justin Grimes
Also Interesting

How to Find Student Accommodation in a Foreign Country

INOMICS has partnered with Uniplaces to help students find accommodation abroad. This means that on articles related to student accommodation or housing, we may make some money if a user clicks through to an affiliate link and makes a qualifying purchase.

How to Plan Your Career Path

Building Your Career in Economics: From Study Choices to the Economics Job Market

Economists work in a variety of industries including business, health, government, and education, and their role mostly involves research and providing reports and recommendations based on data collection, analysis, and interpretation. In the United States, local and federal government agencies are the largest employers of economics graduates. It is essential that students plan their education based on where they are interested in entering the workforce.

The Most Useful Apps for Economics Students

INOMICS takes part in the Apple affiliate program. This article contains affiliate links, which means we may earn money through any qualifying purchases made after you click through. However, this is not a sponsored post.