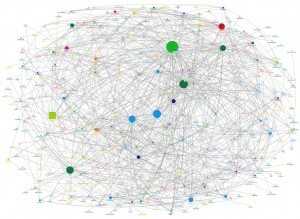 How to Create an Infographic for Academic Purposes: Tools & Resources
Read a summary or generate practice questions based on this article with the new INOMICS AI toolhere.
A picture speaks a thousand words, an adage that also holds true when presenting data to an audience. Whether to stand out during an academic conference or a class presentation, to share statistics with your customers, to explain a difficult concept to your students or to impress your friends with something funny: if you want to convey the message quickly and clearly an infographic is the tool to use!
You can see infographics everywhere: humorous animations on the Internet, news and stories in newspapers and magazines, company advertisement and teaching materials. The most important thing to think about before using any of the abovementioned tools is WHAT you want to show. The information should be presented in a clear and structured way to ensure your audience can grasp it easily.
Some people might think that creating a good and catchy infographic requires a lot of effort, time and money, but this is not necessarily true. You will obviously spend some time brainstorming the idea itself and ways to visualise it, but you don't need more than a pen, a piece of paper and a little imagination. The Web offers many options to put your infographic together and create a masterpiece to share with the world.
Here is a list of our favourite easy-to-use online tools to make your own infographic; each has a free and a paid option depending on your needs and requirements. They are very intuitive and don't require weeks of training and learning.
1) Easelly
Start fresh on a white canvas or choose from many publicly available visuals. The motto of the platform is "Drag, edit, save, share" which describes it perfectly. You can use pictures from an extensive library (changing colours, size and opacity is possible) or add your own. The biggest advantage is that you can download a PDF version of your infographic. The drawback compared to other sources is that you can't create graphs with existing data.
2) Inforg.am
The perfect tool if you need to make graphs and charts, as you can visualise your numbers and ideas with the available options including pictorials and wordclouds. Upload your data or simply adjust one of the existing templates accordingly. No download is possible in the free version, but you can share it on your social media account or get a web link.
3) Piktochart
This tool allows you to start your infographic from scratch or choose from around 10 designs for free (or many more in the paid version). Many creative charts and graphs are available as well. Downloads in the free version can be made in JPEG and PNG format. You can share your infographic through social media, but not using a link (which is a significant drawback for many users).
4) Venngage
This is another nice source that allows you to make your infographic from scratch and offers many types of charts, maps and pictures to select from. Downloading your masterpiece is only possible if you have the paid version.
Finally, if you want to get some creative ideas on how to organize your own infographic you can browse through coolinfographics.com and dailyinfographic.com to see what other people have created and get inspiration.
This is of course not a comprehensive list. Please share other creative tools with the INOMICS Team and other readers in the comments.
Image Credit: Justin Grimes
Also Interesting

Which Concentration Should You Choose For Your Master's Degree in Economics?

If you're planning to study economics at a Master's level, then you may have the opportunity to pursue a concentration, sometimes also referred to as a major. While rarer, some PhD programs may also offer concentrations, though many are already specialized degrees (or require you to have your own research agenda).

How To Find The Right Exchange Program

Exchange programs allow students to study at a different institution as part of their degree. Typically, students will use this opportunity to study abroad at a foreign partner of their home institution, though exchange programs can sometimes take place in the same country. Regardless, these programs are a fantastic way for students to broaden their horizons, take specific courses at another institution, and study abroad without committing to living multiple years in another country.

The GRE is changing: ETS to streamline the test in September 2023

The Graduate Record Examinations, more commonly known as the GRE, is one of the most important standardized tests in the world for admission to post-Baccalaureate programs. It's very often required by universities when considering admission into their Master's or even PhD programs.