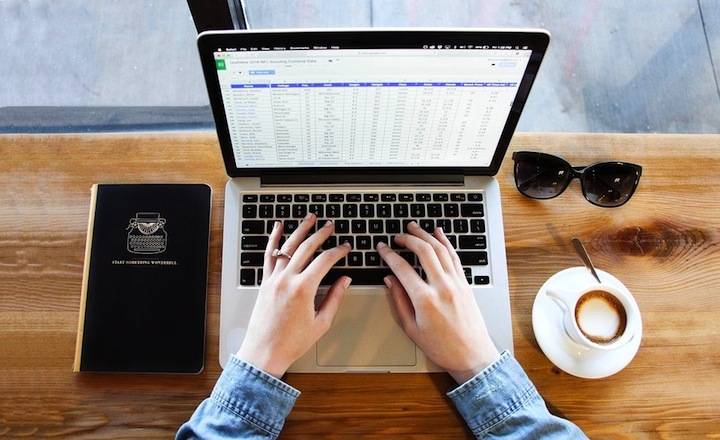 How to Find An Economics Job in an International Organisation
If you're working on your economics degree, you might be wondering about what career options are open to you before. You can do all sorts of work with the skills which you'll pick up from your degree, but one of the most highly desired jobs among ambitious students is a role in an international organisation. This job could be in an inter-governmental organisation (IGO) such as the United Nations or European Union, or in a non-governmental organisation (NGO) such as the charities Amnesty International or Oxfam. If you want to try a career in an international organisation, how do land your first job in the field? This is what we'll be looking at today, so read on for our tips on finding the job you want.
For career opportunities and job listings in business, finance, and economics, take a look at our jobs section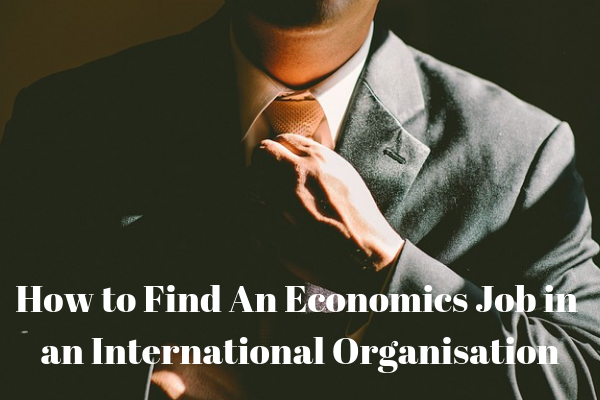 Volunteering
One of the most common ways to start working at an international organisation is by volunteering during your free time. If you have a few weeks free over the summer, or you can spare a few hours once a week, then this is a great way to see how an organisation operates up close. However, remember that although volunteering can be a way to get your foot in the door at an organisation, it can be extremely difficult to turn a volunteer position into a paid job. In order to land a paid position, you'll need to work on your CV and your skills.
Build up your essential skills
In order to be successful in a job in an international organisation, a passion for the mission is important – but it's not enough! You need to show practical skills which will be useful to the organisation you want to work for. Too many students are given the impression that good grades and passion are enough to land them a job, when in fact skills and experience are needed too. So start working on the skills that are important in a job – things like project management, administration, budgeting, or fundraising. These might not be the flashiest sounding achievements, but they are what the day-to-day work of jobs at an international organisation will often involve. So any chance you get to practise these skills you should take up. If you've had a summer job in administration, for example, that's useful experience. Or perhaps you've lead a group project to a successful conclusion, showing your talents at project management.
Focus on specific skills for economists
As an economist, there are certain skills which you will have acquired during your studies which are helpful for careers in international organisations. Skills like data analysis and high levels of numeracy make you stand out from other job applicants, as they are directly useful for performing research and writing reports. Other skills like problem-solving, critical thinking, and written communication will also be a selling point for you as an economics student.
However, in order to put yourself ahead of other students applying for similar roles, you need to stretch yourself even further. Is there an extra course given by your university you could take on report writing? Can you learn a new piece of statistical software? Also, to give yourself the best chances at landing a job, you don't just need to have skills – you need to show how you've used these skills in practice too. Keep a record of any projects you've been involved in, especially if they were real-world based, and show how your skills helped the project to succeed. Be sure to mention these projects in your cover letter to strengthen your application.
Internships / Traineeships
Another way to get experience in an international organisation is through internship or traineeship schemes. Big organisations often have schemes for getting enthusiastic students into entry-level jobs, which is the best way to learn lots of relevant skills if you want this to be your career. However, such schemes are usually extremely competitive, so make sure your application is as strong as possible! You can find information on traineeships on websites such as http://www.ectraineeship.info.
Looking for a graduate program to continue your studies? Check out our program listings
---
Recommended Insights
The INOMICS Questionnaire: Fratzscher vs Cochrane
Tips for Women Working in a Male-Dominated Academic Field
8 Qualities Which Will Get You Through Tough Times In Your PhD
10 Characteristics of Successful Students
Also Interesting

How To Survive Your First Job

Your first day at work and you're nervous, naturally. You decide, for the sake of catharsis, to quickly recap the journey that led you to the computer screen into which you now resolutely stare, a journey that many INOMICS readers will know all too well.

For student recruiters and admission officers

Tips for recruiting students during Covid-19

Among the most common challenges faced by Universities we find the need to deliver course curriculum adaptable for e-learning experiences; the need to provide a solution to the current dilemma of international students, start their studies online, delay the start of their studies or turn to local institutions to start their studies; the demand for hosting virtual campus tours, virtual Q&A sessions, among others.

MBA or Specialized Master's Degree: Which One is Best for You?

There are several key differences between an MBA and M.S. degree. The one you choose depends on your career goals, experience, finances and more. Focus MBA programs are more all-encompassing. They are meant for students looking to gain functional knowledge across all aspects of business. A specialized master's program is exactly that — it focuses on a specific area of business and provides a deep and precise knowledge of that subject.