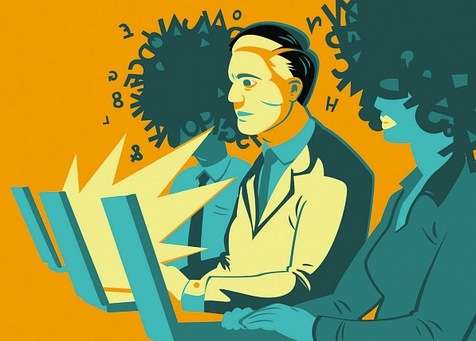 Econometrics and Statistical Software
Learning to work with and analyze data is an essential skill for young economists. To be competitive as an economist in the job market, demonstrable skills and experience using analysis and forecasting software are a must. Knowledge of more than one type of statistical software is advantageous when determining which programs are applicable in different environments or to different situations. At some stage in their career, most economists will need to make a decision about which type of software to use; for example when choosing and buying economics software for personal use or as a manager responsible for deciding which tools to use for a team of analysts.
---

---
Broadly speaking, there are two types of software: proprietary and open source. Some people choose to use proprietary packages developed and copyrighted by a single company, while others rely on free, open source solutions, like the popular "R" Project. Within these two categories, there are dozens if not hundreds of alternatives, varying in price, complexity, capability, user-friendliness and popularity. This post by Bob Muenchen is a great starting point if you are looking for a survey of the most popular packages. He uses a number of different measures to evaluate different software options and keeps it up to date. For some of the more specific niche packages, though, it is worth spending some time researching the alternatives.
Below are some general considerations when planning to buy software for data analysis, as well as a list of some of the major distributors worldwide.
1) Which Software?
Before buying a package or downloading an open-source option, it is a good idea to talk to colleagues, visit online forums or communities related to each product of interest, and take advantage of free trials.
It is also important to consider your own abilities and/or the level expertise available within your team. If there are several software packages that meet your needs, options with better support may save you time and stress in the long term.
2) What kind of license?
The criteria for different types of licences vary from one software manufacturer to the next. Typically, student licences will be the cheapest, and may be offered for shorter periods (weeks or months, rather than one or more years). Many software packages also have an academic and/or non-profit licence available. Corporate licences are normally the most expensive. Check the criteria for each package, and consult with your local distributor to see which kind of licence and corresponding level of training and support is right for you.
3) Direct or from a Distributor?
Although it is nearly always possible to buy direct from the software manufacturer via their website, consider looking for a local distributor instead. The prices are normally more or less the same (with exceptions), but distributors are advantageous for the "extras" you receive as a customer, such as in-house support, newsletters and local user-group meetings. In addition, support and training local to you and in your language can be a major plus-point. Another advantage is that if you are purchasing different software packages, as you can have one contact point for all of them.
4) Which distributor?
There are dozens of companies around the world distributing statistical software. Some are focused on a certain academic field, while some offer software for a range of disciplines. Below are some of the companies recommended by multiple software manufacturers as distributors of their products. If you have worked with any of these, or with others not listed here, please feel free to share your experience by posting a comment below!
(UK, USA, Poland, Portugal, Spain, Dubai, Brazil, Japan, Rest of World)
Large range of software, with offices worldwide. They offer training, user-groups, conferences and consultancy services. It is possible to order via the website using an online form, and a full online shop is due for launch later in the summer of 2013.
(Australia, New Zealand, Rest of World)
Wide range of statistical software for many different disciplines (not just economics related), though notably missing Stata. Easy to use online-shop with prices in local currencies.
(South Africa, Rest of Africa)
A comparatively small range of software but includes many of the most common software packages used in academia. The website includes an online shop, but only for business licences. Academics or Non-Profits need to go through the sales team for these licence types
East Asia Training & Consultancy
(Singapore (Head Office), Malaysia, Thailand, Vietnam, Indonesia, Hong Kong, Philippines, India, Bahrain)
Good range of software, with offices throughout South and South-East Asia. Email enquiries only.
(China / Taiwan)
Good range of software, with separate sites for Mainland China and Taiwan. The website is in Chinese language only, and the company only accepts email enquiries.
Photo Credit: Gilad Lotan