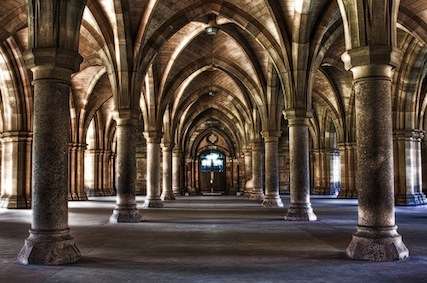 How to Fund a Master's Degree in the UK
Read a summary or generate practice questions based on this article with the new INOMICS AI toolhere.
For many students, one of the most difficult subjects when it comes to university applications is how they plan to obtain funding for their studies. If you feel that you fall into this category, do not let fear of high admissions fees hamper your decision to apply to the university of your choice. Although admissions fees vary widely across institutions, students can apply for funding for nearly any course, receiving small to very large amounts of money in order to cover the cost of studying a postgraduate degree.
There are many options for financial aid, including scholarships, studentships, bursaries, stipends, grants and loans. In this section, we will review the most common types of financing available to students in the UK, from across disciplines and backgrounds. As a general rule, funding applications should be sent in by summer at the latest for a fall start date, so remember that it's best to send out applications as early as possible!
Scholarships are usually provided through the institutions themselves in conjunction with a given course. Competition for scholarships is usually quite high, as the number is limited and receiving one is considered an honour. Be sure to check course listings on INOMICS in order to see if there is a scholarship available for the course to which you would like to apply.
Sometimes there are also institutional or university-wide scholarships, so be sure to take a look at other pages to see if the institution to which you are applying offers scholarships that fit your profile.
Studentships are generally on offer specifically for postgraduate students, allowing them to engage in research or teaching in exchange for funding. Such positions sometimes include living expenses in addition to university fees. The majority of studentships are coordinated by the Research Councils UK.
Prospective students should apply directly to the research organisation at which they would like to study. In total there are seven Research Councils, including Councils for the Arts and Humanities, Bioscience, Engineering and Physical Sciences, Economic and Social Sciences, Medical Research, Science of the Environment and Science and Technology.
Studentships are often available only for PhD track students, though there are specific opportunities for Master's courses. Such studentships are aimed at research-focused courses, which would allow the student to engage in a research position alongside his or her studies.
There are also studentships intended specifically for international students, as internationalisation is valued highly by UK institutions. Check through the offers from the Research Council relevant to your studies to find the best opportunity for you.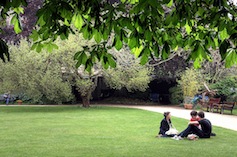 There are many charities and trusts in the UK that provide grants to students from across disciplines. In general, grants offered through charities are targeted at students who come from backgrounds with low socioeconomic status and can prove that they cannot afford tuition fees.
Some such charities are extremely specialised, while others will give small grants to anyone they deem eligible. Most charities offer grants to international as well as UK students, so everyone is encouraged to apply. Applications tend to be quite short, meaning that even if you only receive a small amount of money, the time invested in applying is not too great so as to make it an unappealing trade-off.
Learned societies are another source for grants and bursaries, usually ranging from £100 to £1,000. Both charities and learned societies appreciate written letters rather than emails, so it is recommended that you first write a letter asking whether or not you are eligible, then once they've replied you can fill out the correct application form.
Loans are offered by a number of UK banks. While restrictions vary from bank to bank, you generally must be under 40 years of age to qualify for what is called a Professional or Career Development Loan. Most banks will only loan up to £10,000, which may or may not cover your full course. Many students choose to apply for a loan only to cover the remaining tuition fee not covered by other forms of funding.
If you are applying as an international student, it is also possible that a bank in your home country will offer a loan. Be careful about what type of loan you take out, however, as it is easy to fall into debt as a student and can be difficult to get out once you've graduated. It's best to use loans as a last resort if you are unable to secure funding from any of the other channels listed above.
Photo credit: _skynet
Photo credit: Piers Nye