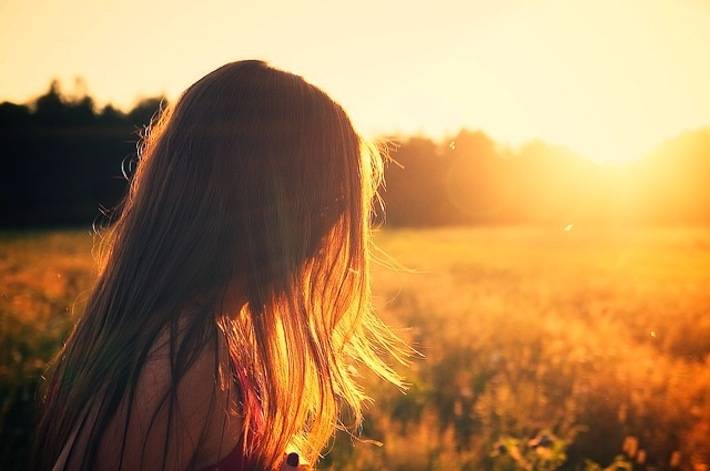 How To Make The Most out of Your Summer School Experience
Read a summary or generate practice questions based on this article with the new INOMICS AI toolhere.
If you're interested in attending a summer school this year, now is the time to start planning. Once you've selected a school to attend and been accepted, here are some of the ways that you can make the most out of your summer school experience.
​Learning
Learning is best enjoyed as a collaborative experience, so you'll get more out of teaching if you are engaged with and encouraging towards other students. Ask for their opinions on the material you're learning, find out about their topics of interest and tell them about yours. Summer schools can be less formal and more discursive than most university teaching, so there's also more chances to discuss with the lecturers and to share your own opinions. Be bold, ask questions, and venture into topics you're not so familiar with, and you'll gain much more from your summer school experience.

Specific skills
Summer schools often offer the chance to learn skills specific to your discipline, such as experimental techniques, statistical analysis, or programming languages. If you're hoping to gain a new skill in your summer time, it helps to do some preparatory reading and practise before you attend, so that you can be sure you've mastered the basics. That way, you can use your time with the lecturers or instructors as constructively as possible, getting their help on the kind issues which require specialist knowledge you won't find elsewhere.
Research
Some summer schools will be geared towards working on one research project over the summer, under the supervision of faculty. This will give you the chance to see and participate in a professional research environment, and can be an invaluable experience when planning your own future research. Remember to take plenty of notes on each stage of the project; try to find out what role each researcher plays and what skills they work with. This information will be a great guide for you if you undertake independent research of your own.
Networking
An important aspect of summer schools is making contact with other students and professionals in your field. You'll have the chance to talk to people from all over the world who are working in your topic, to hear about their work and to tell them about yours. Do be friendly and approachable, and prepare a quick one or two minute introduction to yourself and your work for when you're asked. Remember to collect business cards or email addresses so that you can follow up with people who you connected with.

Mentoring and careers advice
You'll also have the chance to connect with senior members of your field who can share their insights into their career progression and help you to plan out your future. Some schools offer mentoring, where an independent experienced person in your field can offer support in your career development. Even if your summer school does not have such a program, you'll still find plenty of people who are happy to give advice. Good topics to ask for advice on include the skills that are essential to their job, what kind of roles they had before their current job, and what aspects of their work they particular like and dislike. This can be the perfect chance to gain insight into the day to day work of great researchers and professors.
Social activities and fun
Don't forget that in addition to being great learning opportunities, summer schools are also a chance to have fun! Find some time to explore the local area where you're staying – sight seeing, hiking, eating out in restaurants, sports and group activities are just some of the options that may be available. Many summer schools will offer organised social activities like trips, meals or drinks, where you can get to know other students and faculty in a more relaxed atmosphere. These can be a great chance to get out of your shell and relax after you've been hard at work, so enjoy yourself!
---
Similar blog posts:
---
➲ Best Cities for Students Across the World
➲ Tips For Making Friends And Having A Social Life While Studying Abroad
➲ How To Find The Right Exchange Program
➲ How to Find Student Accommodation in a Foreign Country
➲ Everything You Need to Know on How to Apply to a Summer School
➲ How To Make The Most out of Your Summer School Experience
---
BROWSE TOP BACHELOR'S PROGRAMS ON STUDYPUNK
---
Top Bachelor's Programs
in Economics & Social Sciences
Top Bachelor's Programs
in Life Sciences
Top Bachelor's Programs
in Tech & Engineering
Top Bachelor's Programs
in Medicine & Health
Top Bachelor's Programs
in Physical Science & Mathematics
Top Bachelor's Programs
in Art & Humanities
Join STUDYPUNK now and find your dream Bachelor's Program
Also Interesting

Working in Germany: How to apply for a work visa

So, you studied abroad, got your economics degree in Germany, and you're ready to look for a job in the country. First of all, congratulations! You're on your way to becoming a full-fledged economist.

Studying in Germany: How to apply for a student visa

So you want to study abroad in Germany, the largest economy in Europe. It's a great country filled with many high-quality, internationally competitive universities. Plus, lovers of pretzels and sausages will never find a better place to be. Of course, if you're an international student, you'll probably need to get a visa before you can go.

The GRE is changing: ETS to streamline the test in September 2023

The Graduate Record Examinations, more commonly known as the GRE, is one of the most important standardized tests in the world for admission to post-Baccalaureate programs. It's very often required by universities when considering admission into their Master's or even PhD programs.