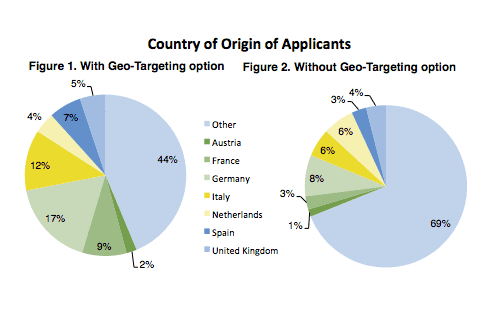 How to target your announcements: Case-Study from Belgium
Finding the best candidate for any open position at a university, research institution or bank is rarely as easy as ABC. In this case study, we look at ways to prepare your recruitment campaign to get the most suitable applicants with the least effort.
Firstly, preparing a clear and attractive job description is already half of the recipe to success. Candidates need to know what the position entails, and what you expect of them in terms of work-tasks and qualifications. A common oversight is providing clear instructions to apply – it is crucial that you supply either a link for an online application or an (email) address for candidates to send a CV and documents.
The second ingredient is to communicate this description via an effective channel to the right audience. Make sure the channel you select offers you people with the right level of education, and in the right field.
The final and perhaps most important challenge is how to strike the balance between advertising the job as broadly as possible while keeping it targeted according to your criteria, for example by applicants' country.
One option is to write an extensive qualifications list in your job advert, which is especially tempting when there is no limit on characters in one announcement. A more effective, and easier, method currently offered by INOMICS is Geo-Targeting. This option allows you to specify countries where you would like your advert to be shown most.
As an example of how this can work in your favour, we took similar recent Job Announcements from Belgium, split into two categories:
1) Targeted to a set of European countries (Austria, France, Germany, Italy, the Netherlands, Spain and the United Kingdom).
2) Regular announcements without Geo-Targeting (usually mostly viewed by applicants of the same region, language and discipline).
The graphs below show how a higher percentage of potential applicants from the target countries were attracted by the Geo-Targeted ads (Figure 1) compared to regular ads without Geo-Targeting (Figure 2).
The Geo-Targeting option is automatically included in all Premium announcements on INOMICS (up to 10 countries), but it is also possible to add it to any announcement of your choice for €75 per country.
For bookings made between 10th June and 15th August 2015, we are offering a free Promotion Boost, which means you can try Geo-Targeting (up to four countries) with your Standard and Featured Ads too. You can also pre-book for campaigns later in 2015 and 2016, to benefit from this boost for future job openings (or programs, courses, scholarships or conferences offered by your institution) as well.
If you want to know more about ways to target your ads smartly, don't hesitate to contact us. Your INOMICS Team will be happy to help!