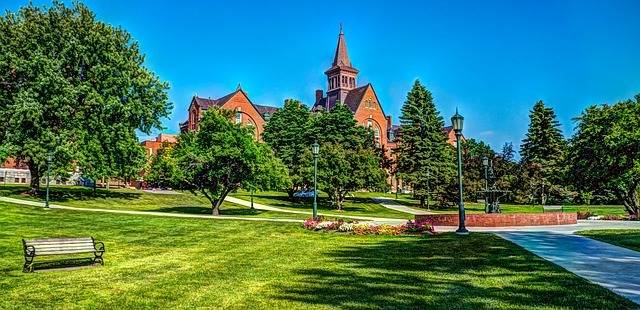 Important Factors When Choosing a Graduate Program
The decision to undertake graduate study is an important one, and once you have decided to take this step, the next question is – which one!? There are so many graduate study options around the world that deciding where and what to study can be an immense task. Consider why you are interested in a graduate program, and research your options. After you've done some initial research, you can narrow it down to the programs and schools that interest you. If you can, attend a university fair to get a feel for a university or program.
Although it would be wonderful not to have budget constraints, most students will have no choice but to consider cost when choosing a graduate program. It is important to consider not only the tuition costs of a particular program, but also the cost of living generally. Most universities offer scholarships and other forms of financial aid, so remember to research these in detail. Have a look at our blog posts about how to apply for a master's scholarship, as well as a recent listing of some of the scholarships available for study in Europe. There is also a listing of a variety of scholarships in the INOMICS database.
Everyone has different priorities when it comes to location. When considering graduate study, ask yourself whether you want to study in a large city, more suburban one, or even in a rural area or smaller city. Student life in a small student town, and studying in a large metropolis such as London or Paris, can be an entirely different experience. Furthermore, if you're considering studying abroad, it is important to consider which country will suit your needs. We have already written blog posts about why to consider a number of countries, including the UK, Italy, Turkey, China, and Spain, as well as the best cities for students across the world and MBA opportunities in Germany. Location can also affect teaching style, and it is important to keep cultural differences in mind when deciding where you want to undertake graduate study.
Reputation/Ranking & Career Advancement Prospects
The reputation of a university is significant for a number of reasons. First of all, a well-ranked graduate program will likely be more impressive on your CV, and offer better career prospects. There are a number of international ranking systems which privilege different criteria, such as Forbes, The Financial Times, The Economist,QS MBA Rankings, and The Telegraph. However the higher ranked the university, the more difficult it may be to be accepted. Keep this in mind when applying! Have a look at the INOMICS website for a wide selection of Master's programs, as well as the INOMICS blog for posts including our 2015 MBA Rankings, and a list of top economics master's programs in the US, best European business schools, and lots more.
Help for International Students
If you're considering study in a foreign country, a graduate program that offers support for international students will make a world of difference. While all universities generally have an international student office or something similar, it is worth looking into what support a university has on offer for foreign students, including orientation programs and ongoing support and access to information.
At the end of the day, every one has different priorities, and the decision which graduate program to apply for is an intensely personal one. By considering the factors above, as well as many others, you can determine which direction to head in. If you're considering an MBA, there are a number of useful advice articles on the INOMICS website, including how to choose the right MBA program in the region of your choice, and the benefits of earning an MBA.
Photo credit: Prabhu B Doss