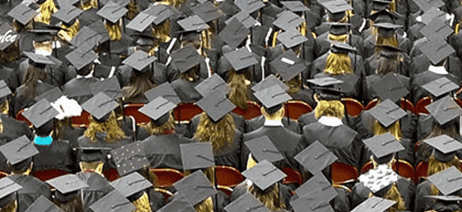 Make your Institution known to 45,000+ academics
Successfully branding your institution among potential students, employees or conference attendees is not always an easy task. It requires multi-channel efforts, ranging from setting up an attractive and intuitive website, to being present in Social Media channels, to expanding your network and building the reputation of your institution through word of mouth.
Editorial content from and about the institution is also a part of any successful marketing strategy. Many prominent universities and research institutes share their news, open positions and research results through their mailing lists or through a special section on their website. However, this is only circulated through the existing network and doesn't actually spread your brand and message beyond your existing audience, unless you are lucky enough for the content to go viral and get shared externally.
In order to increase your chances of reaching a new audience when sharing interesting content, consider posting directly in related social media groups or conversations, actively network during academic conferences or contributing to content platforms like the INOMICS Insights section and reach the thousands of academics worldwide who regularly read Insights articles.
We constantly feature top universities, departments, research institutes and business schools and share content from them and about them. Have a look and contact us if you would like to contribute!
Also Interesting

10 Tips to Make Your Classes More Engaging for Students

With vaccine rollouts now gathering pace, returning to classrooms and lecture halls will soon be a reality – indeed, in some places it already is. And with the return, will come the old challenges, most notably, when giving a lecture or holding a seminar, how best to keep students engaged? It will no longer be possible to achieve 'class control' through muting somebody's Zoom account; more traditional means will, again, be needed. With that in mind, here are INOMICS' top 10 tips to keep students present and attentive when you're teaching.

How to Give a Great Academic Presentation

In this post, we will offer you specific tips on how to hone your presentation and sharpen your speech in order to give an interesting, memorable and overall successful academic presentation.

10 Most Affordable Countries in Europe to Do Your Economics PhD

Fortunately, the UK and the US aren't the only two places in the world with universities great for studying economics, and particularly in Europe, higher education hasn't yet been turned into corporate business, meaning not only are degrees cheap, some are completely free. And paying less (or even nothing) doesn't translate into a lesser experience. To the contrary, many of countries on this list can make legitimate claims to housing some of the most prestigious higher learning institutions in the world.