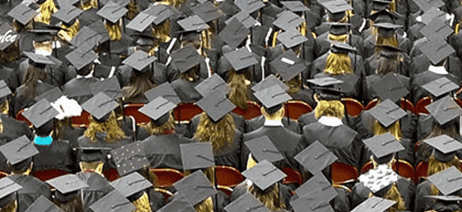 Make your Institution known to 45,000+ academics
Successfully branding your institution among potential students, employees or conference attendees is not always an easy task. It requires multi-channel efforts, ranging from setting up an attractive and intuitive website, to being present in Social Media channels, to expanding your network and building the reputation of your institution through word of mouth.
Editorial content from and about the institution is also a part of any successful marketing strategy. Many prominent universities and research institutes share their news, open positions and research results through their mailing lists or through a special section on their website. However, this is only circulated through the existing network and doesn't actually spread your brand and message beyond your existing audience, unless you are lucky enough for the content to go viral and get shared externally.
In order to increase your chances of reaching a new audience when sharing interesting content, consider posting directly in related social media groups or conversations, actively network during academic conferences or contributing to content platforms like the INOMICS Insights section and reach the thousands of academics worldwide who regularly read Insights articles.
We constantly feature top universities, departments, research institutes and business schools and share content from them and about them. Have a look and contact us if you would like to contribute!
Also Interesting

Study Advice Article, Career Advice Article

How to balance your PhD and your social life

Treat your PhD like a regular job One of the challenges of adjusting to life as a PhD student is the lack of a firm schedule or a definite structure. Although there are options for structured PhD programs, especially in the US, many PhD programs do not have required coursework or set work times. This can make it hard to know when you should be working, and conversely, when you are allowed to take time off.

Should you prolong your predoc life?

If you go through curricula vitae of recent PhD graduates, you may find it's not uncommon to see that a PhD owns two master's degrees. As lots of MA/MSc in Economics programs are one-year programs, some students will pursue an MRes or MPhil in Economics afterwards. Others may opt for a degree in applied mathematics, statistics or another field with an intention to strengthen their quantitative and/or coding skills (summer school programs are another option to do this).

Optimise your Recruitment Strategy for Economics PhD Positions

Candidates can find more information in our guide on how to successfully apply to a PhD in Economics. For institutions aiming to find the best international talent for their PhD positions, the most important question is how to reach the right audience, primarily current master's students. You don't want to waste all your budget chasing after the wrong candidates.