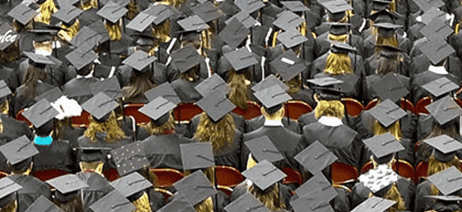 Make your Institution known to 45,000+ academics
Successfully branding your institution among potential students, employees or conference attendees is not always an easy task. It requires multi-channel efforts, ranging from setting up an attractive and intuitive website, to being present in Social Media channels, to expanding your network and building the reputation of your institution through word of mouth.
Editorial content from and about the institution is also a part of any successful marketing strategy. Many prominent universities and research institutes share their news, open positions and research results through their mailing lists or through a special section on their website. However, this is only circulated through the existing network and doesn't actually spread your brand and message beyond your existing audience, unless you are lucky enough for the content to go viral and get shared externally.
In order to increase your chances of reaching a new audience when sharing interesting content, consider posting directly in related social media groups or conversations, actively network during academic conferences or contributing to content platforms like the INOMICS Insights section and reach the thousands of academics worldwide who regularly read Insights articles.
We constantly feature top universities, departments, research institutes and business schools and share content from them and about them. Have a look and contact us if you would like to contribute!
Also Interesting

Tips for a Successful PhD Application

Whether you are applying to a structured program like those typically found in the United States, an independent research PhD like those in much of Europe and elsewhere, or a hybrid of the two, the first step is to gather your thoughts (and paperwork) in an effort to convince the admissions board that you are the most qualified and motivated candidate for the position. Regardless of location or discipline, your application will almost certainly include a personal statement, transcripts, copies of your previous degrees and letters of recommendation.

Sample Motivation Letter For Your Economics PhD Application

When you apply for a PhD, you will need to write not just a research proposal but also a letter of motivation. This letter describes why you wish to undertake a PhD and why you would be well-suited to researching your proposed topic. But what needs to go in this letter, and what tone is appropriate for it? To give you some ideas, today INOMICS is sharing a sample letter of motivation, as well as offering advice on how to write our own, so you can maximise your chances of getting accepted.

Why do a PhD?

If you're an economics student currently doing your undergraduate or Master's degree, you might be considering doing a PhD at some point. The idea of dedicating another three years or more of your life to original research is both exciting and terrifying, and the experience of actually doing it can be both exhilarating and harrowing. Taking the step towards doing a PhD is a big decision, and one that shouldn't be made without the proper research and consideration. Once taken, however, it can be an extremely valuable experience and one that can set you up nicely in the future.