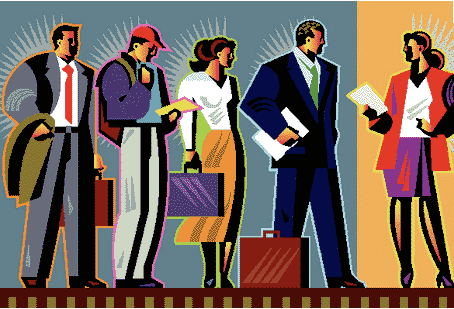 Recruitment for Academic Positions: Timing & Strategy
Applying for an academic job, like in most other professions, requires a long and sometimes exhausting process of applications and interviews. And like in every other profession, every applicant wants to be as efficient as possible and quickly succeed in getting his or her dream job with as little effort and fuss as possible.
There are many tips out there (also in the INOMICS Insights section) on how to apply for academic positions, how to write a cover letter or how to deal with interviews. This time we want to talk about timing your applications and about the best recruitment seasons when there are more positions advertised or when the competition is less severe.
Every day there are new academic positions published on INOMICS. Based on this, we have analysed and summarised the level of activity on the job market in 2015. Altogether, among more than a thousand promoted jobs, 40% were Professor positions (incl. lecturers, assistant professors and associate professor), 20% Researchers, 15% Postdoc and 14% PhD Positions, (but excluding PhD study programs). The distribution can be seen in Figure 1.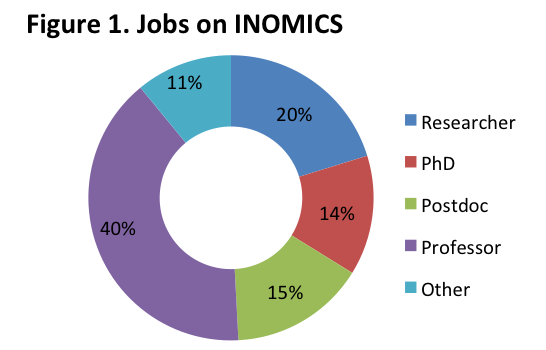 As expected, each type of position has its own high and low seasons. Most interesting (we think) are:
- The busiest time of the year for PhD positions is during the spring, whereas for Professor positions it is the winter.
- Postdocs can enjoy two recruitment peaks in February-March and then again in October
- Researchers are primarily hired in January-February and then again in July.
This can of course be explained by a variety of factors such as semester schedule, timing of graduation, standard university contracts in a specific country and so on. But knowing when to actively look for an open position is a big step towards finding successful employment.
On the other hand, this information might also be interesting for recruiters, since some might decide to go for a less popular season to reduce competition with other recruiters and get as much attention from potential candidates as possible. Figure 2 shows the general trend in academic recruitment per month.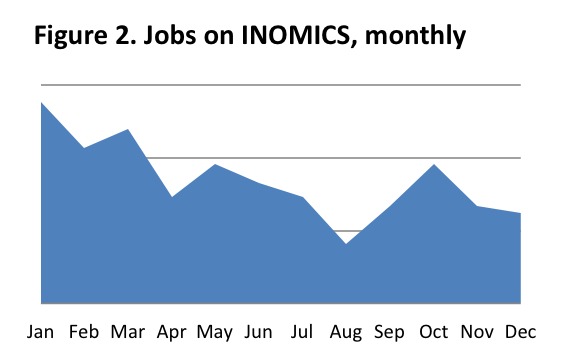 It is worth mentioning that the duration of the advertisement period matters as well, both for the applicant and for the recruiter. It often takes (and should take!) some time to prepare a thought-through application, so the longer the position is promoted, the better. This ensures that potential job seekers have a fair chance to see the announcement online, arrange their CV and cover letter and apply before the deadline expires.
At INOMICS our goal is transparency of information in the academic field. By providing constantly updated information about the newest jobs available, we help boost the careers of many talented and qualified students and academics around the world, starting with a student looking for a PhD position and onwards towards a career academic looking for that tenure track professorship at a top university. If you have questions about applying for academic positions or about recruiting for them, please let us know and we will do our very best to help you.