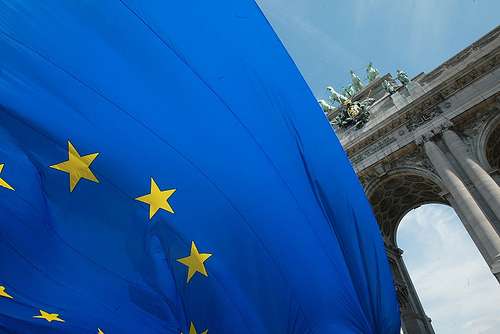 Scholarships for Students in Europe: UK, Spain, Italy and France
Read a summary or generate practice questions based on this article with the new INOMICS AI toolhere.
Funding your studies is always an important consideration and can be a big hurdle for students. There are a number of funding types available, such as grants, scholarships, and student or private loans. They can come from a number of different sources, including government, university, or private organizations. But what do these different types of funding mean, and how do they work?
The terms 'grant' and 'scholarship' are often used interchangeably. However, grants are usually need-based, involving an assessment of the financial need of a student, while scholarships are merit-based, and may be awarded based on qualities such as academic or athletic ability. Both grants and scholarships do not usually need to be repaid (although there may be repayment consequences associated with the early termination of a program, for example). Applying for a scholarship or grant can be a daunting task, so we have some tips on applying for master's scholarships here.
In contrast, student or private loans must be repaid. Depending upon the country and institution, the terms of repayment can vary. Most government student loans do not need to be repaid until after your studies , and generally have better rates than private loans (from a bank, for example). Often they are paid in a lump sum at the beginning of the year or semester, whereas scholarships and grants are often paid in split instalments.
A scholarship or grant can therefore be an amazing funding opportunity for students. Studying abroad is a life-changing, as highlighted in this article on the INOMICS blog, and to receive a scholarship for study is the student dream.
The following is a list of some of the scholarships available for study in Europe in the UK, Spain, Italy and France, grouped by country. This is just a selection, so for a more extensive listing visit the Scholarships section at INOMICS.
United Kingdom
The UK is a popular study destination for students from around the world, particularly those who want to improve their English language skills. In fact, INOMICS has written several advice posts that detail the application requirements for a Master's degree in the UK, as well as how to apply, and how to fund your Master's.
For EU Students only
International/all countries
Spain
As this blog article points out, there are plenty of good reasons to study in Spain, including high quality education, the Spanish language, culture, landscape and cuisine.
In fact, INOMICS has an advice article specifically dedicated to finding funding for a Master's program in Spain.
For EU Students
International/all countries
Italy
Students have long been drawn to Italy for many reasons. INOMICS has recently written a blog post on why it is a great destination for students.
For EU Students only
International
France
For EU Students only
International
These are just a few of the many scholarships on offer to finance study in Europe. For more information on scholarships available, head to the INOMICS scholarship section.
Photo credit: Rock Cohen