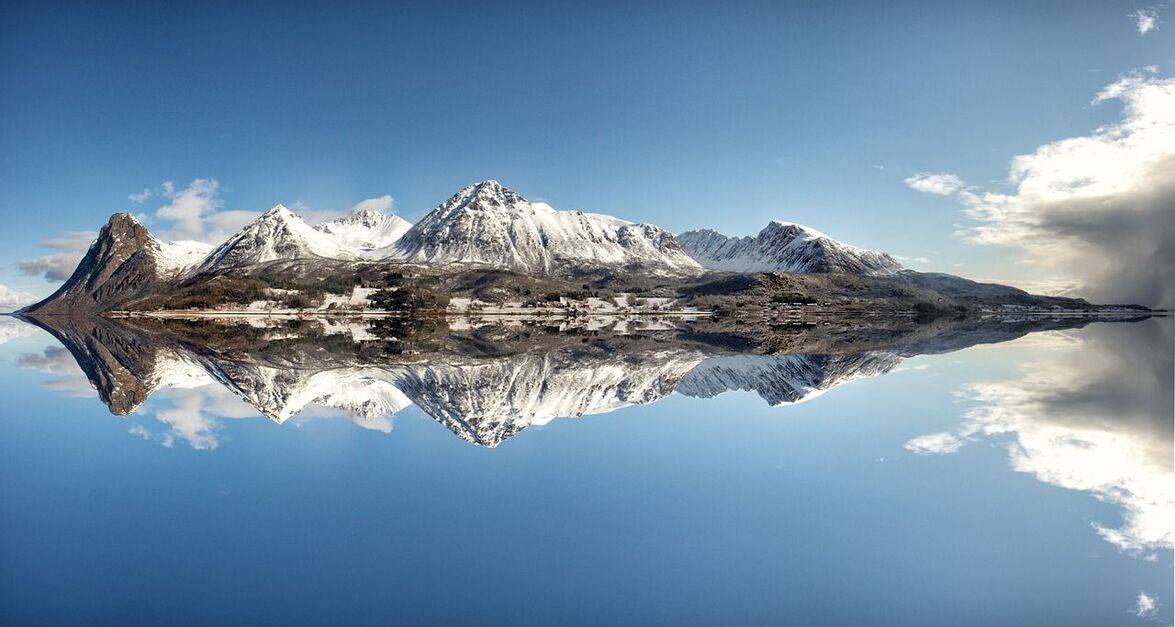 Scholarships in Sweden, Denmark and Norway
For those considering options for studying a Bachelor's, Master's, or PhD degree, Scandinavia is a tempting location. With a long and rich cultural history, and specialist institutions for a range of academic disciplines, Scandinavian countries are marking out their strengths on the international academic stage.
More and more international students are thinking about countries such as Sweden, Denmark and Norway for the location of their studies. The quality of life is very high in these countries, and many residents speak excellent English, which makes transitioning to study in such a country easier for international students.
Browse our program listings for opportunities in Sweden, Denmark and Norway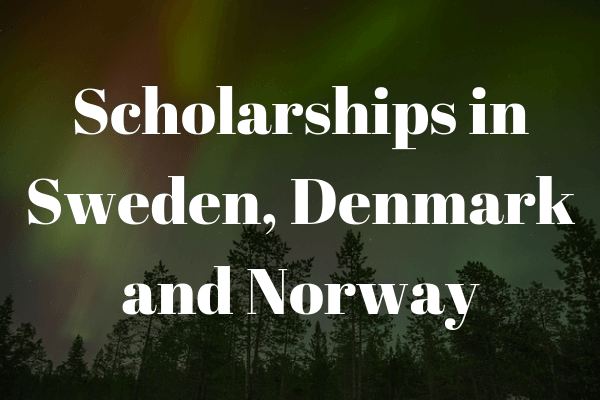 The costs of studying in Scandinavia
Tuition fees in Scandinavia
Perhaps even more important from a pragmatic student perspective, most academic institutions in Sweden, Denmark and Norway are publicly funded and charge no tuition fees to students from within the EU. Further, in Norway, free tuition is offered to all, even to international students. The governments of Sweden, Denmark and Norway consider higher education to be of great social and cultural value, and so encourage many people to attend universities by assisting with tuition fees.
Living costs in Scandinavia
However, if you're planning to study in one of these countries you will still need to make arrangements for funding – for example, to pay for accommodation and living costs, to buy books, and to pay semester fees at some institutions. Semester fees are usually small fees of between twenty to a few hundred Euros per semester, which cover administration costs of the university. You should also bear in mind that costs of living can be much higher in Scandinavian countries than elsewhere, so you will need a sizeable budget for accommodation, food, and travel.
PhD studies in Scandinavia
Typically, those interested in pursuing a PhD would search for announced PhD positions from a university, and apply directly. If you can get a PhD position in this way, it will come with a generous salary and support in the form of equipment, research funding, office space, and so on. However, it is also possible to propose your own research project to a supervisor who you find interesting, and to apply for scholarship funding. This is an amount of money given to students to cover their expenses while they study, either from a government or from an independent organisation. Here we offer guidance and advice on which scholarships are available for studying in Sweden, Denmark and Norway.
Scholarships in Sweden
The Swedish Institute
One of the major sources for scholarship funding in Sweden is the Swedish Institute, a government agency which offers scholarships to international students and researchers who come to Sweden to study or work. The Swedish Institute offers scholarships to students of various nationalities, and gives out several hundred each year. In 2019, it predicts it will give out around 470 scholarships. Further, they offer Visby Programme Scholarships for both Master's level and PhD students, which focus on students from countries around the Baltic Sea and Russia.
Study in Sweden
Study in Sweden is an official resource for international students which provides a range of information on all aspects of studying in Sweden. The organisation offers general information about the Swedish higher education systems, tips for finding and applying for programmes, living as an international student, learning Swedish and, of course, finding scholarships.
Study in Sweden is built and maintained by the Swedish Institute. The website contains a section on scholarships, and provides information on scholarship competitions, scholarships from the Swedish Institute itself, university scholarships, and others provided by various international organisations and foundations from around the world.
Erasmus funding
Another major source of funding is the Erasmus organisation, which promotes co-operation and the mixing of researchers and students between different countries. The European Commission funds the program and it is open to all European students who are interested in studying abroad. The Erasmus+ Scholarships are the programme specially for masters and doctoral students.
Individual universities
Individual universities in Sweden also offer their own scholarships for outstanding students who wish to study there. Some of the best universities to look for scholarships at include:
- KTH Royal Institute of Technology – the university offers both waivers of tuition fees and scholarships for master's students.
- Linköping University – offers scholarships to applicants from outside the EU, who would normally have to pay tuition fees. They also offer reductions in tuition fees for those who are not successful in gaining a scholarship.
- Lund University – has a global scholarship programme which targets students from outside of the EU. They also offer Regional Excellence Awards, which are region-specific funding for students applying for a bachelor's or master's degree who are originally from USA, Canada, China, India, Indonesia, Thailand, Singapore, East Timor, Philippines, Brunei, Cambodia, Laos, Burma, Malaysia or Vietnam. They offer further country-specific scholarships for students from Brazil, Indonesia and Mexico.
- Malmö University – offers both Master's Scholarships for master's students from outside of the EU, and Excellence Scholarships for currently enrolled students who are continuing their studies for a second or thirds year of a programme.
- Stockholm University – offer scholarships for non-EU students who are applying for a master's programme. Also takes part in a special programme for scientists from Brazil who wish to exchange working knowledge with science labs in Sweden – the Science Without Borders scholarship programme.
- Uppsala University – offers specialist scholarships for specific programmes, such as the Masters Programme in Investment Treaty Arbitration for students from outside of the EU. Also offers other scholarships for master's students from outside the EU, including the Uppsala University IPK scholarships, and for students from China specifically, such as the Anders Wall Foundation scholarship.
Scholarships in Denmark
Danish innovation Scholarship
One major new programme for the distribution of scholarships within Denmark is the Danish Innovation Scholarship, offered by the Innovation Fund Denmark. This programme is especially geared towards students considering postgraduate study in the fields of natural, environmental and health sciences, engineering, technology and innovation. The scholarships are open to undergraduate students from the following counties: Brazil, India, China, South Korea, USA and Japan. There are specific institutions which specialise in the themes relevant to the programme, which can be found on the web.
Erasmus scholarships for Denmark
Once again the Erasmus programme is available in Denmark, for EU students who wish to study abroad. The Erasmus Mundus programme is one in which scholarships are offered for the undertaking of master's courses which are offered jointly by a Danish institution and another European university or college.
Danish Government Scholarships
Another programme of interest to those looking to study in Denmark is the Danish Government Scholarships under the Cultural Agreements. These offer funding for students from various European countries as well as Russia, China, Japan, Israel and Egypt, who are looking to perform research and study on Danish culture, including the Danish language, or on topics such as design, architecture, environmental studies, and other related fields. They offer both long-term scholarships for ongoing studies, and summer scholarships for short trips to practise the Danish language. More information can be found here.
Scholarships in Norway
As previously mentioned, Norwegian institutions do not charge tuition fees to any students, regardless of their nationality. However, scholarships are still necessary to cover semester fees and living expenses. Once again the Erasmus programme is available to support researchers or students in studying within Norway. Most of the other sources of funding available are in the form of exchange programmes or bilateral agreements, in which a university within Norway partners with an institution elsewhere in the world and agrees to exchange students, researchers and teachers for the benefit of spreading knowledge and expertise.
EEA Grants and Norway Grants
Another grant program is the EEA Grants and Norway Grants which offer international scholarships for students from selected countries including Bulgaria, the Czech Republic, Poland, Portugal and Spain. Those students with an interest in the study of Norwegian literature or language can apply for a Mobility Grant for Norwegian Language and Literature which covers expenses for a research stay in Norway, including travel costs if you wish to perform fieldwork in the more remote areas of the country. For students from Canada, Japan, Russia, South Korea and the US who attend an institution in Northern Norway, they may apply for the High North Fellowship Program which offers financial assistance for living costs and travel costs.
Browse our program listings for opportunities in Sweden, Denmark and Norway
---
Recommended Insights
Top Career Paths: Microeconomics
Top Career Paths: Macroeconomics and Monetary Economics