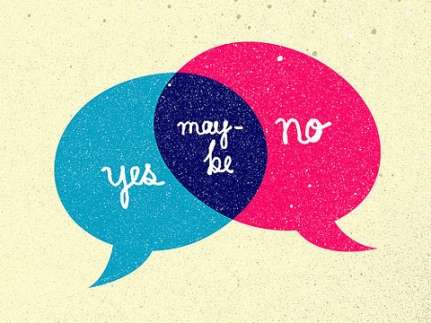 Should You Get a PhD in Economics? Links and Resources
After finishing high school many students think of applying for university and getting at least a Bachelor's degree. After 3 to 5 years of studying some choose to take their first degree and join the job market, while others decide to continue in university to complete a Masters Degree or even a PhD through additional academic and/or applied research. If you are thinking about taking this final step and doing your PhD, but you are still not sure whether it is right for you, check out the links below to see what you can expect from a PhD program.
1) General ideas about doing a PhD and your prospects after graduation in "Considering Graduate School in Economics?" by Bill Craighead, Wesleyan University.
2) Why a PhD can be a source of dissatisfaction and the negative aspects of obtaining this degree. A little bit less optimistic view-point from The Economist in their article "The disposable academic".
3) Econ PhD: the level of math abilities and how high your GPA needs to be to enter a competitive program. These and some other useful information can be found in "A Guide for Undergraduates Considering a PhD in Economics" from Dick Startz, Professor of Economics UC Santa Barbara.
4) If you want to do a PhD but you are not sure if you can find an exciting thesis research topic, read the article"Ph.D. Thesis Research: Where do I Start?" by Don Davis from Columbia University.
5) Want to know how much Economics PhDs earn? Have a look at a snapshot from the "Survey of the Labor Market for New PhD Hires in Economics 2011-2012" or our Economics Job Market Report 2012.
6) Last but not least, if you have decided to pursue a PhD in Economics, but still haven't found one, check out the selection of PhD courses and scholarships currently offered on the INOMICS website to find your perfect match.
Photo Credit: Visionello
Also Interesting

The Top Finance Books for Economists

Starting out in a finance degree? Stuck at home during lockdown and want to remain safe while improving your financial knowledge? Simply interested in the topic? INOMICS is here to help. If you're looking for the most-talked-about books in the field, or planning on getting some interdisciplinary knowledge, check out our list of the top books in finance.

Making Money With Your Degree

High-Salary Career Options for Economists

Before you start considering what crazy lucrative job you are going to get with your economics degree, consider this fact: a lot of rich people don't like their money. Many complain about not knowing what to do with it all, yet simultaneously having huge anxiety they'll lose it. They moan about their friends treating them like walking bank accounts, being judged for not looking the part, and no longer being able to visit - how to put it delicately? - less refined establishments.

For student recruiters and admission officers

Tips for recruiting students during Covid-19

Among the most common challenges faced by Universities we find the need to deliver course curriculum adaptable for e-learning experiences; the need to provide a solution to the current dilemma of international students, start their studies online, delay the start of their studies or turn to local institutions to start their studies; the demand for hosting virtual campus tours, virtual Q&A sessions, among others.